February 24, 2017
Claire Suellentrop is Flipping the Funnel Upside Down
Claire Suellentrop was (up until recently) the second employee and Director of Marketing at Calendly. Her two year tenure saw product growth skyrocket to hundreds of thousands of users, with revenue climbing to millions in ARR. Calendly hit an inflection point towards the end of 2016. Claire could have sat back, built out a team of specialists, and scaled the already-impressive and in-place strategy. That's the dream for most marketers. Instead, she left. Here's Claire's story.
Eat well. Party hard.
Not everyone plans for a career in marketing. _Aaron Orendorff_ didn't. InVision's _Clair Byrd_ didn't either. Claire Suellentrop started out at an entertainment marketing agency, where she attended power lunches with record label execs by day and rubbed shoulders with bands by night. It sounds fun, because it was. "Fun in a way that going to concerts is fun when you're like 22," remarked Claire. It was a "run you ragged lifestyle". Long work days, client dinners, and events on the weekends. All of her peers at the time "lived on bagels" and grabbed pizza in between running from one venue to the next. But Claire was interested in figuring out how to eat well while partying so hard. Claire started a little side project at this time with a blog of the same name, that asserted, "Eating well and having a really, really good time need not be mutually exclusive."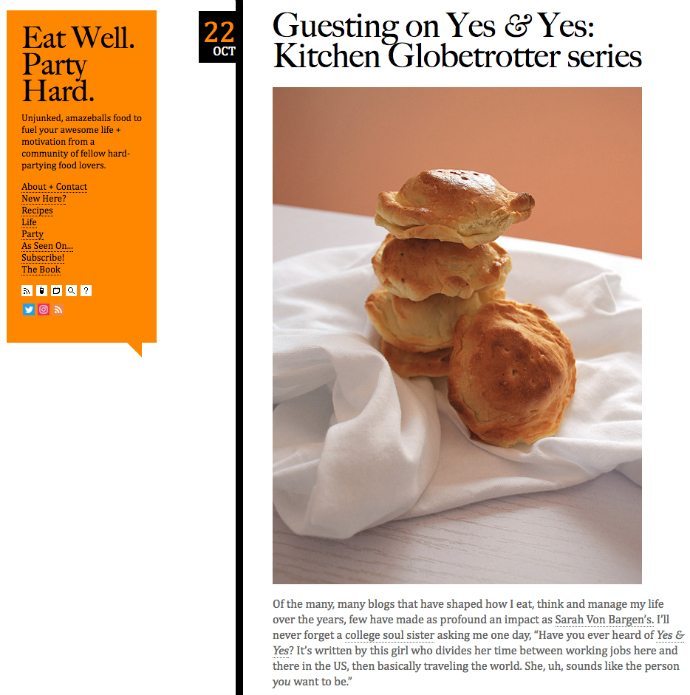 Ultimately, a career in an entertainment agency wasn't in the cards. (Apparently, Claire likes her liver too much.) But instead of rushing into another stop-gap position, she hit the _Pause_ button. Teaching English in China would deliver a short break and let her figure out which direction she wanted to take her career. Her little side project continued to grow, however. _Eat Well. Party Hard._ evolved as her life did; especially when faced with daily challenges of not being able to even read food packaging in another language. Claire's blog became her "own little sandbox". For the first time, she was able to directly grow an audience. Write an ebook. Conduct product launches. And most importantly, get someone to buy something from her online. It also led to a few consulting gigs.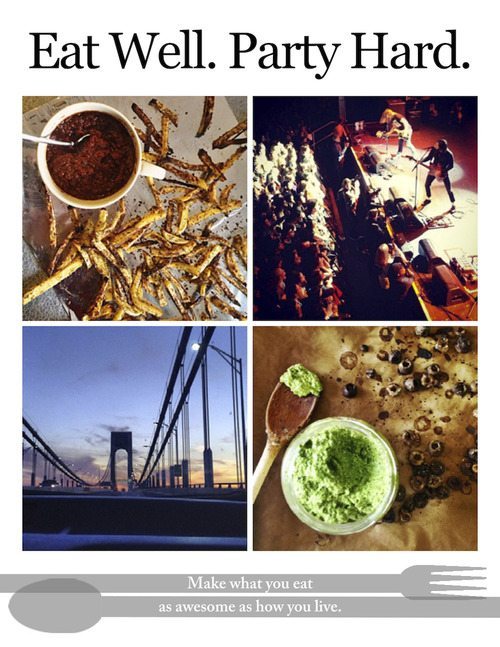 There was only one problem. She was still in China, trying to consult with people in the U.S. (And apparently there's a bit of a time difference.) Googling for solutions led her to a small, free software tool that was still in beta. But the product design blew her away and instantly solved her problem. The product's obviously automated onboarding emails asked for feedback or questions, signed by the founder and CEO. So she swapped a few conversational emails with the founder after signing up. And that was that. For a few months. In the meantime, he would reach out randomly with customer development questions. He also subscribed to her newsletter and began receiving her storytelling-driven content for over a year. When Claire eventually made it back to the States, the two held formal discussions around a new role. _Tope_ offered to bring her to Atlanta and join as Calendly's second employee.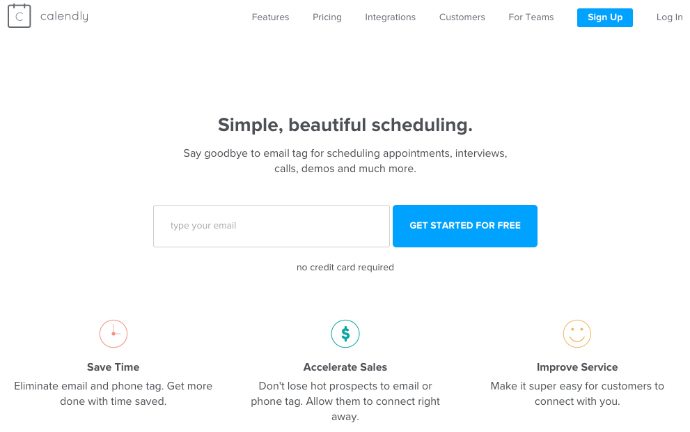 It was a gamble. Claire had zero SaaS experience prior to that point. But there was enough trust that they both decided to make the leap.
Flipping the funnel upside down
Most SaaS companies would kill for Calendly's "biggest problem". They already had a ton of free, beta customers that were more than willing to pay when the premium subscription model launched. _Acquisition_ wasn't the problem then. Instead, the second and third _pirate metrics—activation_ and _retention_—were. So instead of focusing on promotional channels like most marketers would, Claire had to do a 180. Her entire first year at Calendly was spent diving deep into creating a successful onboarding experience. She worked closely with the development and support teams to pinpoint where users dropped off. She conducted countless customer interviews to see what words they used when getting stuck and created a knowledge base around that common language. Rather than use content to bring people in, they initially used it to "keep people around, since every successful user also doubled as a piece of our marketing."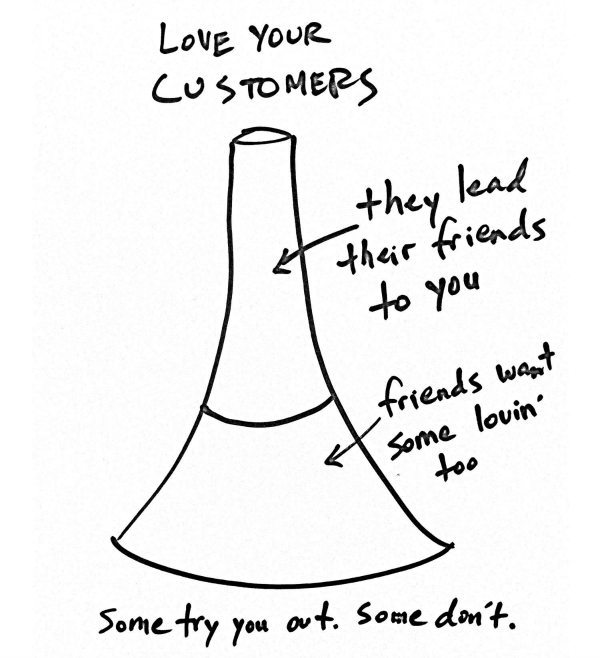 Only after ironing out a successful onboarding experience did she turn her attention to the website. It was good. But it wasn't _telling their story_ properly. Most of her role in the early part of 2016 was spent identifying the ideal customer. They broke down their customer base into six distinct segments and focused on how Calendly fit into their world and use _their_ stories to make other people say, "Oh my God I have to have this." Calendly saw massive success not by following the Twitter hacks and ad buying tips you read about online, but by flipping the marketing funnel upside down. Lower priced, transactional products "have to be great at listening to users, and sharing their experiences with other people like them to resonate." The product has grown steadily over time precisely because they spent so much time early on making it easy to adopt, use, and communicate. That worked at Calendly so much so that they're entering a high-growth phase. And Claire's success eventually pushed her out of a job.
Cashing in on "career capital"
Claire experienced an internal conflict towards the end of 2016. "What Calendly now needs is someone who's excited to take what they've been doing, and bring in specialists to scale from lean to beyond." She could have thrown her feet up, brought in a team of marketers to do the grunt work, turn on some Facebook ads, sprinkle the magic SEO fairy dust, and continue to collect the accolades. Arguably, the hard work was done. She loved the company, worked with people she admired, and saw a future to build something that affects people all around the world. Yet she had reservations. Her heart wasn't in it. So she sat down with Tope one day, who told her, "Look. I left a great job to start Calendly. I knew you were going to do something similar, but it sounds like it's the time it needs to happen. You really care about doing it in your own way." It was a deeply emotional transition. Claire's first thought? "Shit. Now I don't have a paycheck." But her second? "Working at Calendly has taught me how to make something people want but also how to make it function." She was a "good practitioner" pre-Calendy, but ultimately she wouldn't have known "how to make this work month over month, set growth goals and more." Calendly also put her in a position to meet so many people in the SaaS community, who've been able to help her get started. Claire initially blocked out "way more time for daily prospecting." But fortunately hasn't required it. She didn't expect for so many people to send referrals and introductions. Claire attributes that to "people being nice". Because she's humble. _Cal Newport calls it "career capital_" (h/t Brian). The way you get access to "autonomy, competence and relatedness" that research indicates make people "love what they do", Cal writes, is through a two pronged approach:
Master a skill that is rare and valuable.

Cash in the career capital this generates for the right rewards.
Claire "gets excited from working with early stage teams and founders of validated products and working directly with them to rocket through that early phase." "Moving away from that direct action would not be fulfilling ultimately." That explains the premise behind what she's doing today with Love Your Customers.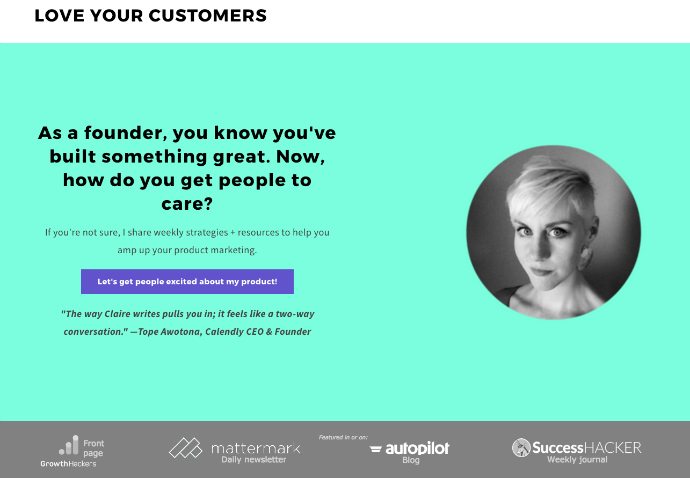 Championing customer-centric marketing
"The best SaaS marketers should actually be working in some support or success capacity before you ever touch anything", recommends Claire. So one month with user experience and another with support for example. "You need to live in your own territory before bringing other people into it." The reason? Today's world of marketing is over saturated, and that's only going to get worse in the next few years. Instead, the customer's "experience they have when they get to your website and into your product when you have their full attention is more important than ever." Claire loves the growing concept of a "Product Marketer" because the "worlds of customer success and marketing are blending." That's why she'd urge companies who're looking to hire a marketer to find high performers that haven't moved up to CMO level yet (and are "still moldable"). Instead of hiring some Google VP, "spend money to give your marketing person the knowledge and network they need". Then you can supplement a lack of experience with coaching or courses that focus on a "holistic view of growth and interaction." "Because you as a marketer have to get people excited and make sure everything you set them up for meets that expectation." Today, Claire's working with early stage startup teams on this. They've built something awesome and changed people's lives. But they're not sure about how to make it grow. She's helping companies tap into customer-centric marketing (as opposed to a channel-specific view of growth) in order to help them understand how to get products to stick with customers and leverage that to "go to the next level." So when she's not attending local neighborhood meetings or harassing her local city council members (don't ask), she's helping early-stage startups with customer development, implementing growth strategies, and leveraging content to communicate their product value. In other words, exactly what she perfected at Calendly. What started with _Eat Well. Party Hard._ And what she's doing now with Love Your Customers.