September 28, 2020
How and why birthday emails work
Birthday emails are one of the most effective emails you can send. In fact, they outperform promotional emails in almost all KPIs (Experian):
481% higher transaction rate
342% higher revenue per email
179% higher unique click rates
89% open rates
Given these incredible numbers, it's no surprise why the best e-commerce retailers take advantage of this opportunity. A good birthday email lets your customers know that you care. Not only are you creating a memorable experience that will delight your customers, but you're also creating opportunities for them to engage with your business and buy from you.
Recently, we celebrated a handful of birthdays at Autopilot. In addition to being treated to a smorgasbord of cakes, we've also seen inboxes bursting with celebratory emails from brands. In this article, we present the birthday emails we loved the most and highlight the 5 key elements that every birthday email should have in order to motivate your subscribers to celebrate by buying from your website. Don't have your customers' birthdays? We also provide 3 simple ways to collect them without being intrusive.
The anatomy of a highly effective birthday email
There are 5 key components you should keep in mind when creating your birthday emails:
Free shipping or a discount
A prominent call-to-action
Sufficient time to redeem the discount
Short and sweet
Fun and festive
We will now discuss each component.
1. Free shipping or a discount
Birthdays are synonymous with gift-giving so offer your customers something they can't resist. It might be a 25% off coupon or a free gift for all orders over $50. Typically, the more generous you are, the better your conversion rate will be.
It's also a good idea to clear any obstacle that will keep your customers from placing an order. For example, combining a discount or free gift with complimentary shipping is a simple gesture that could entice a subscriber to buy.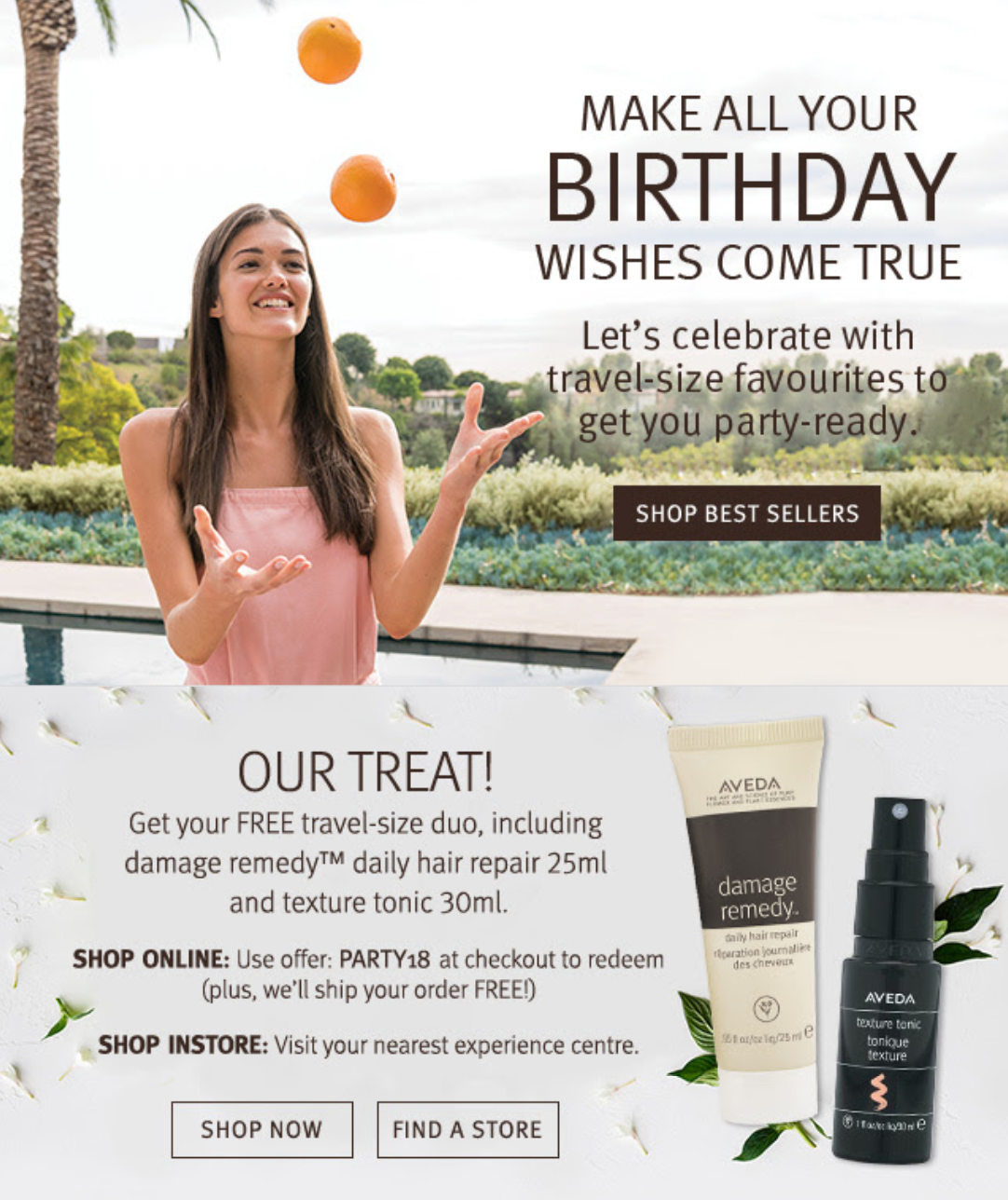 Don't be cheap by offering small discounts — after all, it's their birthday so your gift should capture their attention. Offering a $3 discount if they are spending more than $150 or no discount at all will annoy your customers. Here's a birthday email I received from Aegean Airlines. Can you see a birthday offer? Neither could we.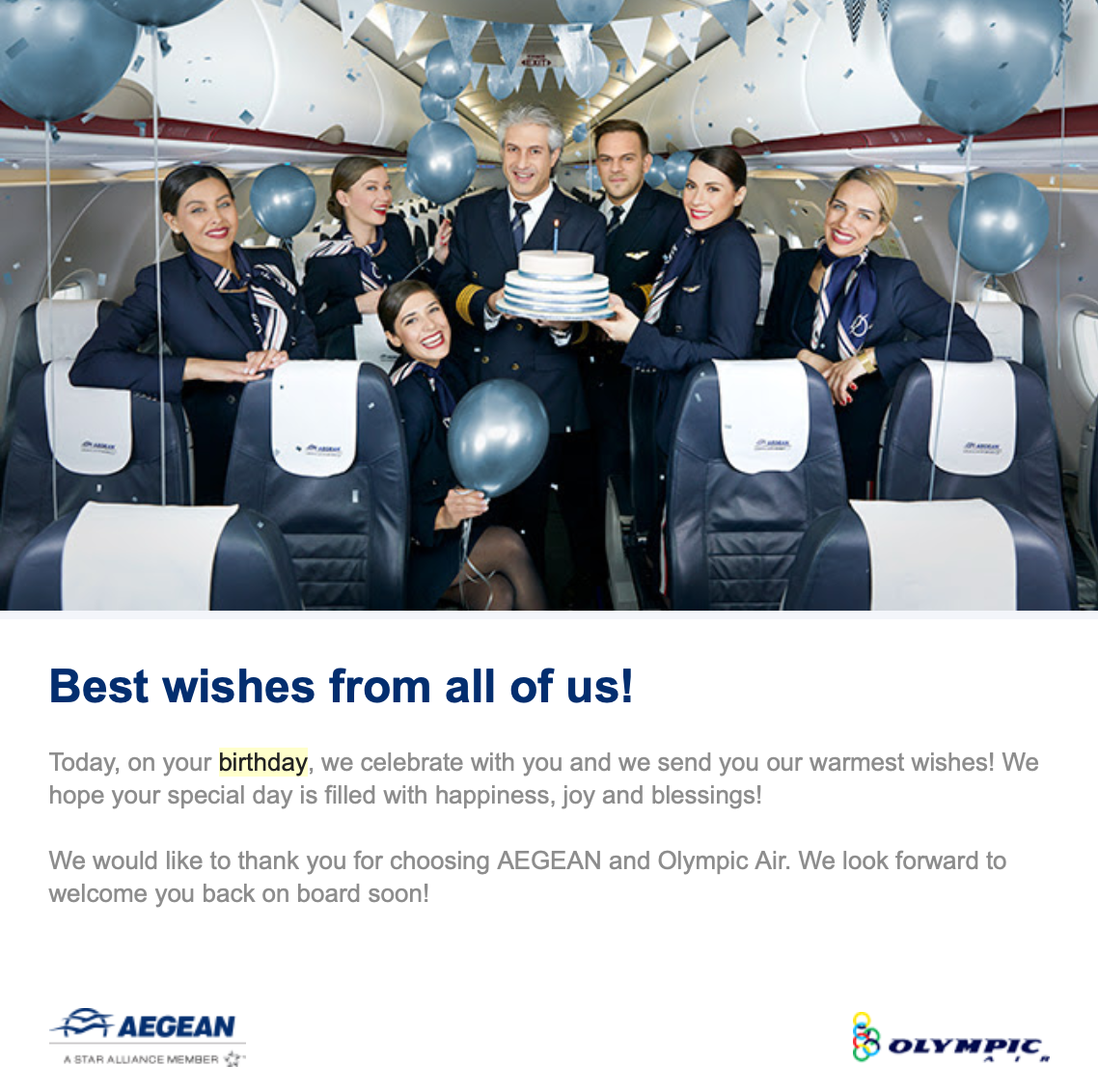 2. A prominent call-to-action
Every email should have a clear call-to-action, including birthday emails. Add an eye-catching button like the one in the Nike email below and use a color that has been used sparingly in the body of the email. Naturally, you should create an action-oriented call-to-action for your button, such as "Claim your $30 coupon now" or "Redeem your birthday gift" or "Shop now."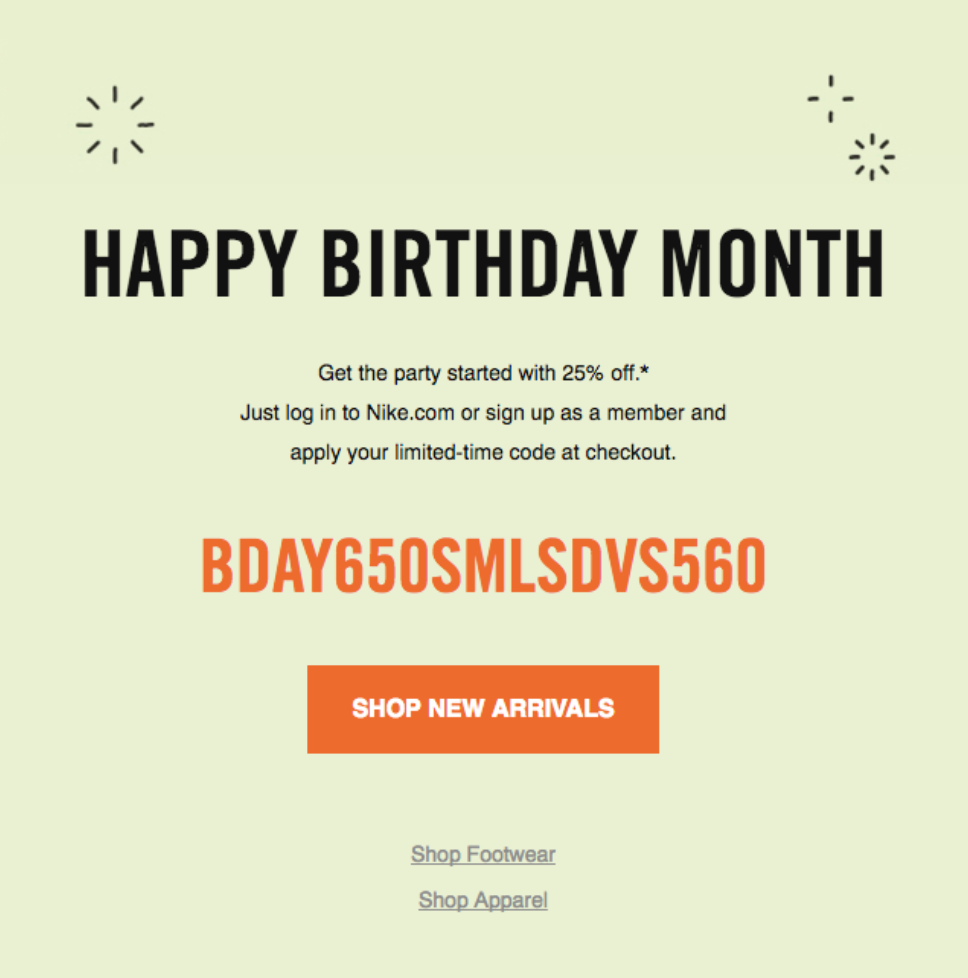 3. Sufficient time to redeem the discount
Many e-commerce businesses send their birthday emails on the customer's actual birthday. However, we recommend sending them before the big day to give your customers plenty of time to take action — this also gives you business more time to send a few reminders.
With Autopilot, you can automate this process using the following journey, designed to send out birthday emails to relevant contacts at the start of each month, when their birthday occurs during that month. By using Smart Segments and configuring Time Triggers to automatically send these birthday emails out on the 1st of every month, you'll ensure no customer is missed, no matter what date their birthday falls on.
A great example of this in action is Country Road's birthday email, which was sent to a member of our team at the beginning of her birthday month. In addition to offering the birthday girl $20 off, the email also gave her plenty of time to redeem the offer — 2 months, to be exact!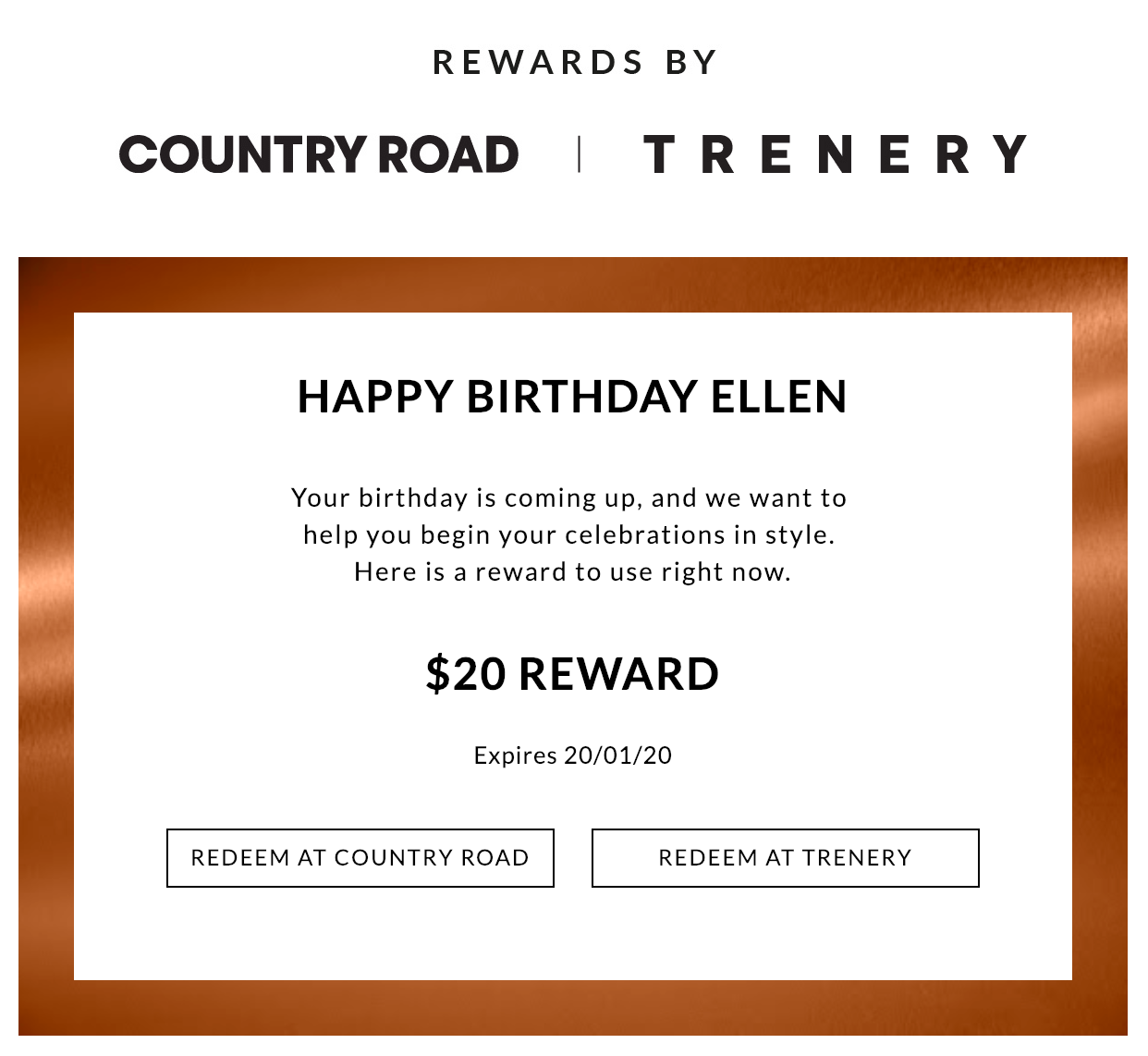 4. Short and sweet
The best birthday emails are short and simple. Your message should wish the customer a happy birthday and explain the treat — there's no need for long copy. Here's a great example from skincare brand, Origins. In less than 20 words, the email accomplishes its goal.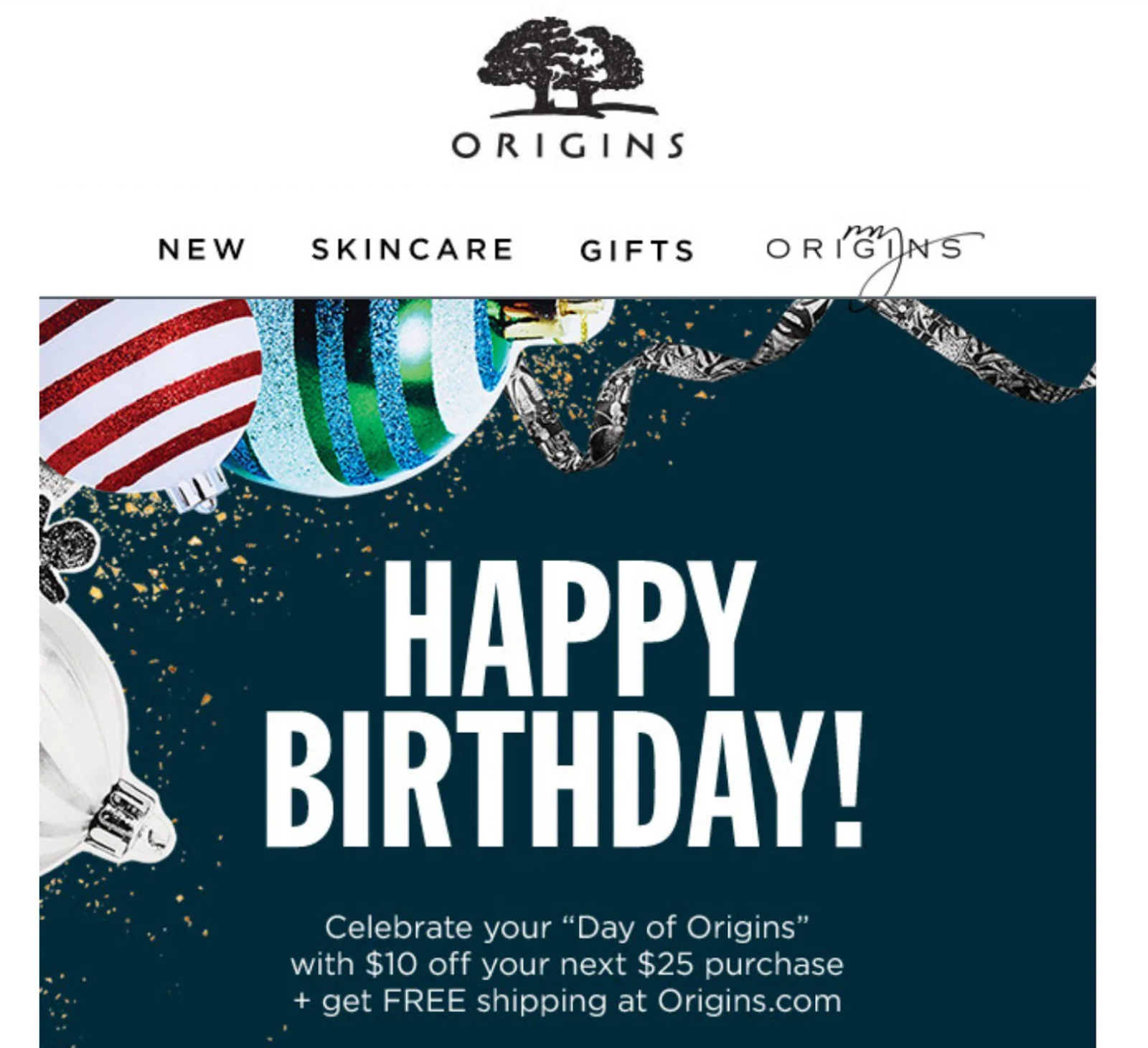 5. Fun and festive
Birthdays are a celebration, so make sure your birthday emails have a festive feel to them. Start by using a combination of colorful text and images to make your birthday emails stand out. You can then add confetti, party streamers, balloons, or images of people having fun at a party to liven up your email.
In the following example from ASOS, big and bold letters are used, followed by a GIF of a multi-colored sponge cake being devoured.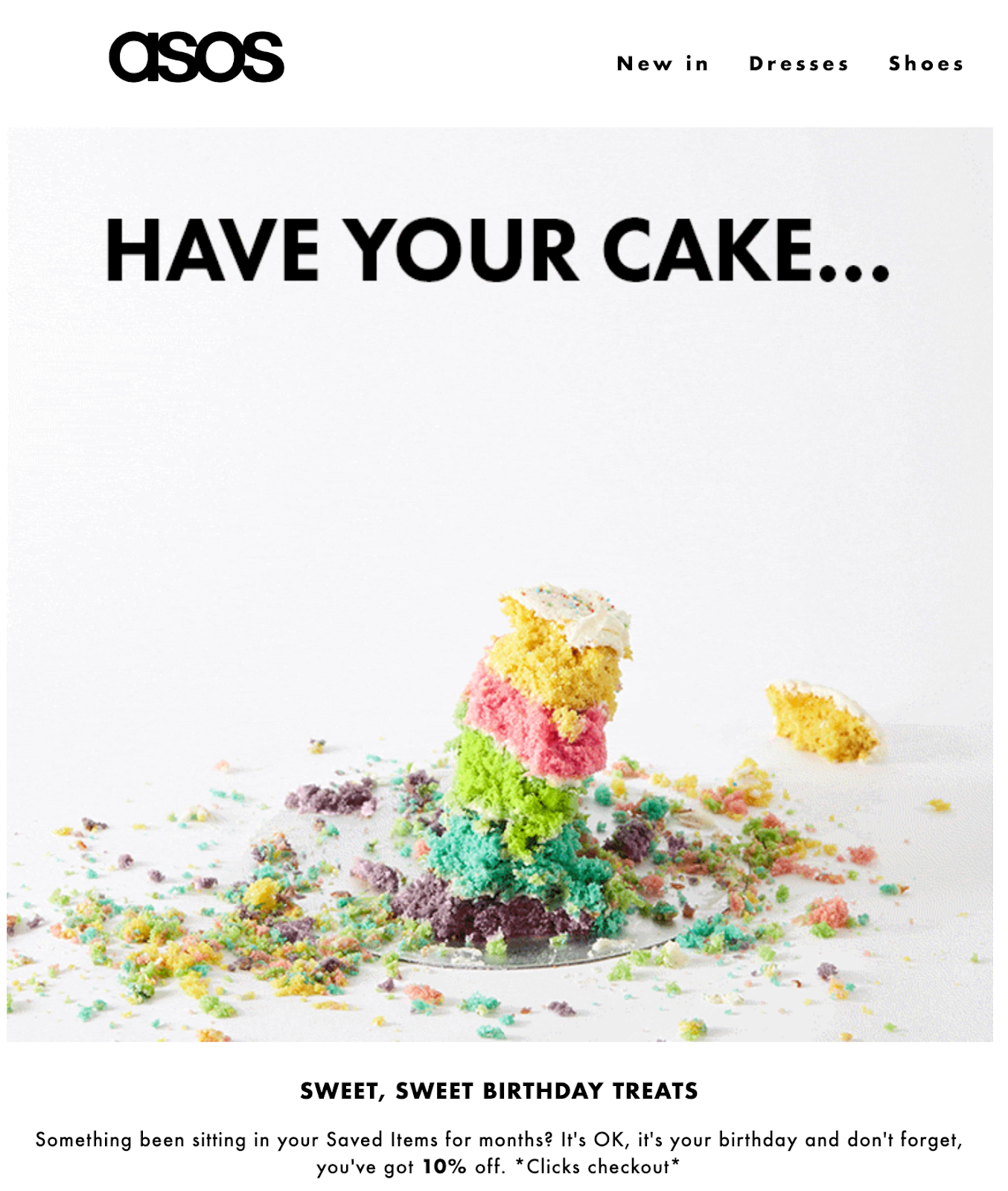 Wait! What if I don't have my customers' birthdates?
You can't send birthday emails if you don't know your customers' birthdays and their email addresses. Here are 3 easy ways you can collect that information without being intrusive:
1. Newsletter subscribe forms
Incentivize website visitors to sign up for your email list by offering to send them a birthday gift. You will need to add a subscription form to your e-commerce website using a standalone form builder or by using Autopilot's native Typeform integration. Once this is set up, you will find that most customers will give up their birthdates and email addresses if they know they will get something in return.
A basic sign-up form like this one from American Apparel will suffice to get data you need — and more subscribers to your newsletter.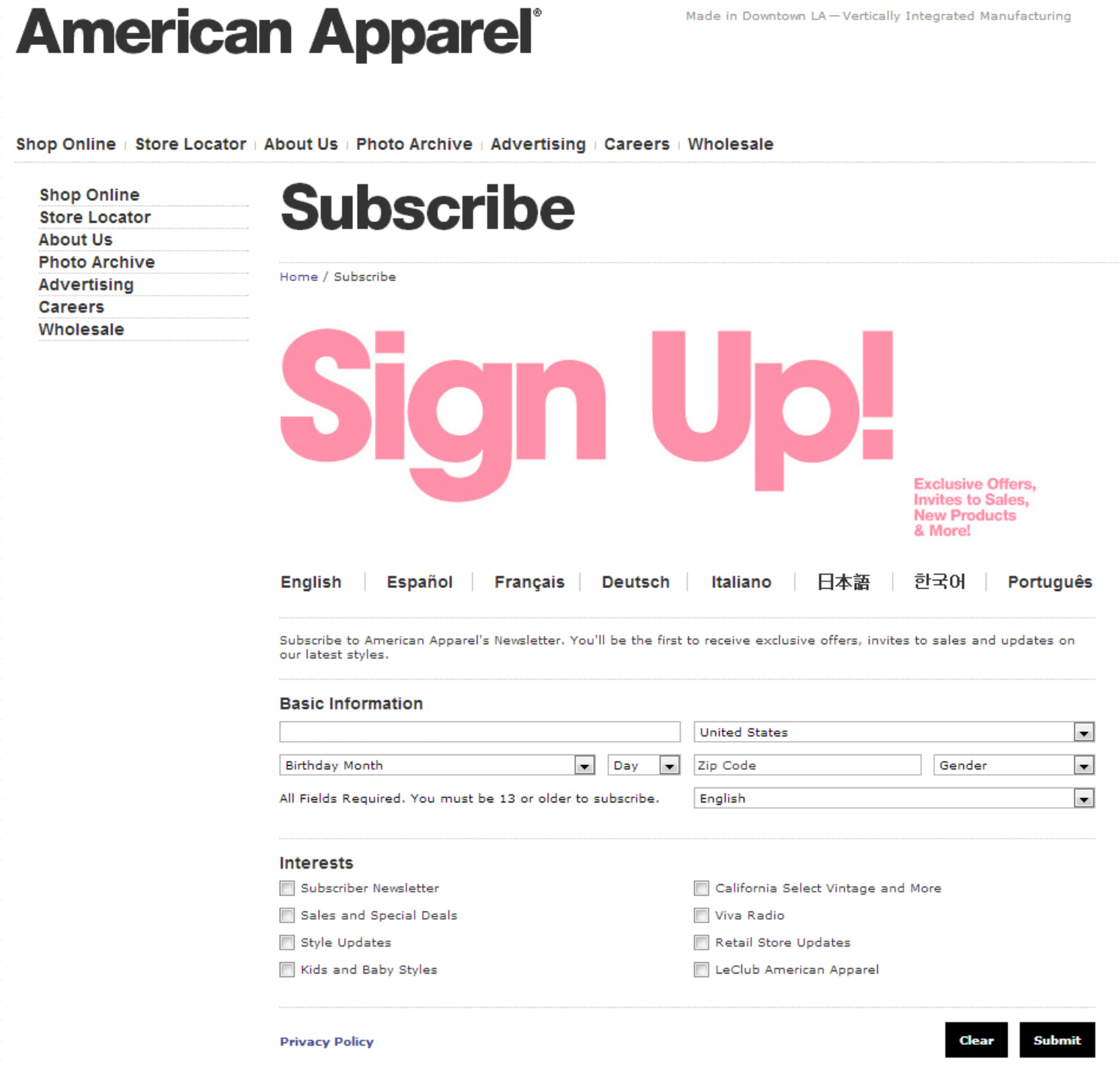 2. Exit-intent pop-up forms
You can also use an exit-intent pop-up to capture those email addresses and birthdates. When you add a birthday field to an exit-intent form, make sure you add some copy that tells the customer why you're asking for your birthday — this can be as simple as writing "so we can send you birthday gifts" under the birthday field. People are more willing to provide their birthdays if they know why you need it and what they will receive in exchange for giving you that information.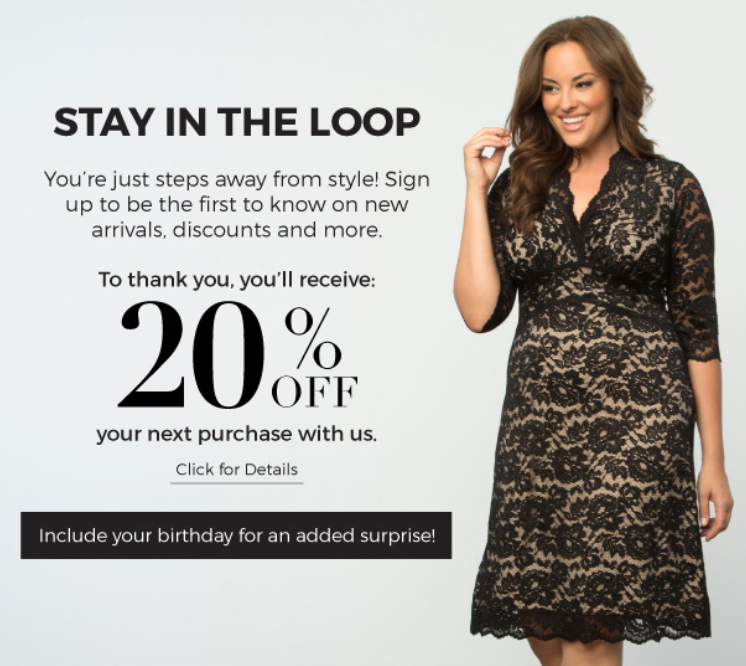 3. Account registration forms
Most people are accustomed to adding their birthday when they create a new account for an e-commerce website. For this reason, asking for a birthday here won't interrupt the customer experience.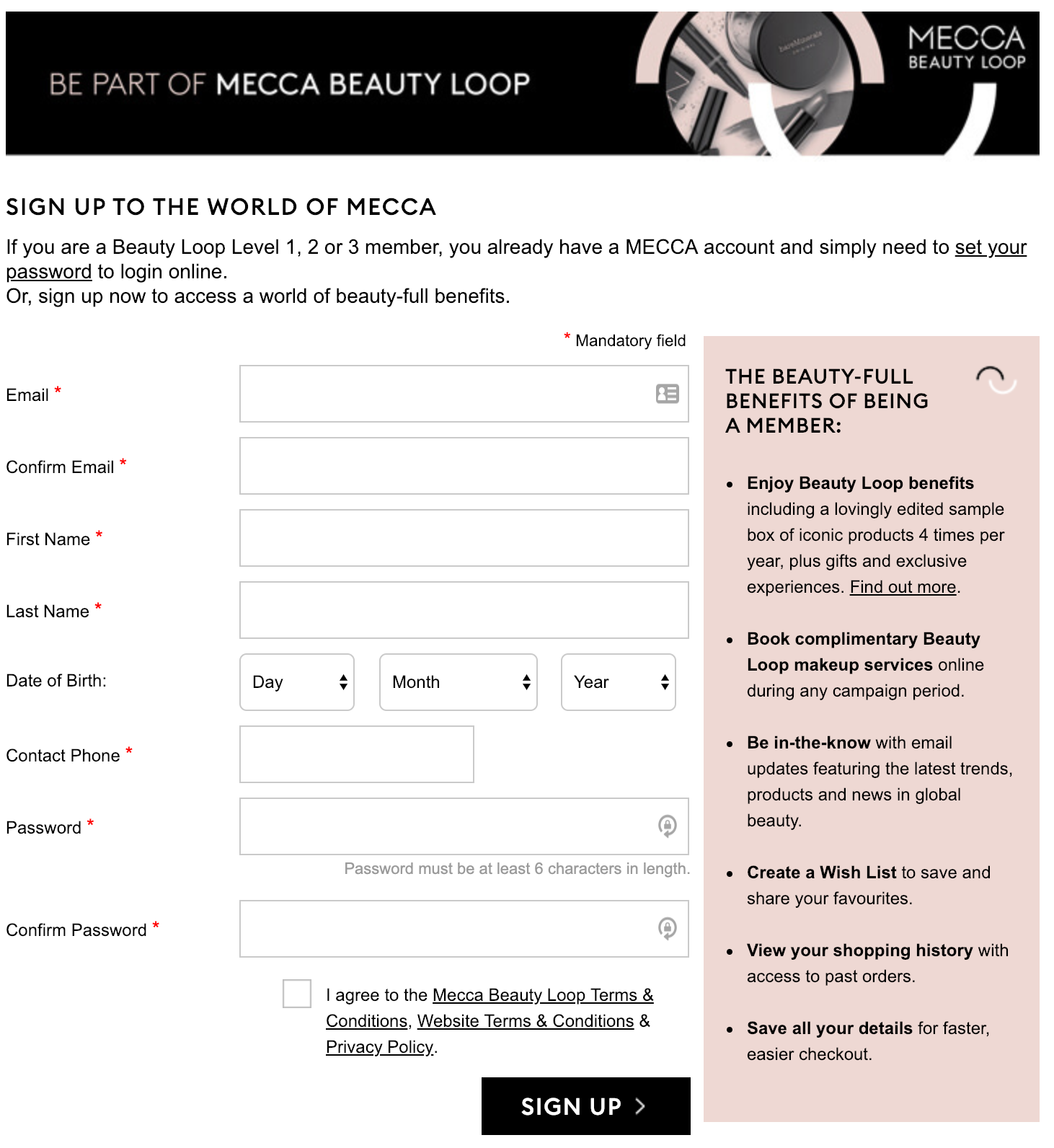 Celebrate customers (and increase revenue) with birthday emails
Birthday emails are a great way to build a positive relationship with your customer base and let them know that you appreciate their loyalty. By implementing the tips in this article, you will have the potential to turn birthdays into revenue and retain these happy customers over time.