September 2, 2020
9 Online Startup Communities and Growth Hacking Networks You Didn't Know About
Are you a startup fanatic? Do you drive your friends crazy talking about your next big idea? Then check out these nine online startup communities because you'll fit right in.
#startup is a community of over 3,000 founders and investors from across the globe. Once you're in, say hello to a whole world of discussions, Q&As, Ask-Me-Anything sessions, and brain trusts. #startup is hosted on Slack, which is great, because there's a 99% chance you're already using it!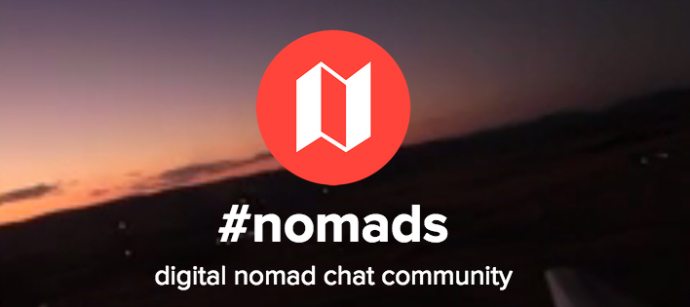 Perfect for the digital nomad solopreneur trying to get something off the ground…while globetrotting across planet Earth. In this community you'll find over 4,000 developers, creatives, and startup founders chatting about work, life and travel.
If startups are your thing, odds are you've heard of growth hacking. GrowthHackers.com is the perfect spot for "experiment driven marketers" interested in ethical ways to acquire more customers. Because hockey stick growth is nice, isn't it?
The lean startup methodology is like the tech founder version of the scientific method. The whole point is to get the right product with the right business model into the hands of customers through building, measuring, and learning…fast. On this Quora feed chock full of lean startup practitioners, you'll find questions like "How can I make revenue from a free app?" and "How does Apple validate their products?" - perfect for satiating your startup curiosities. You can also post specific questions about growing your startup. There's tons of helpful and smart people who will point you in the right direction.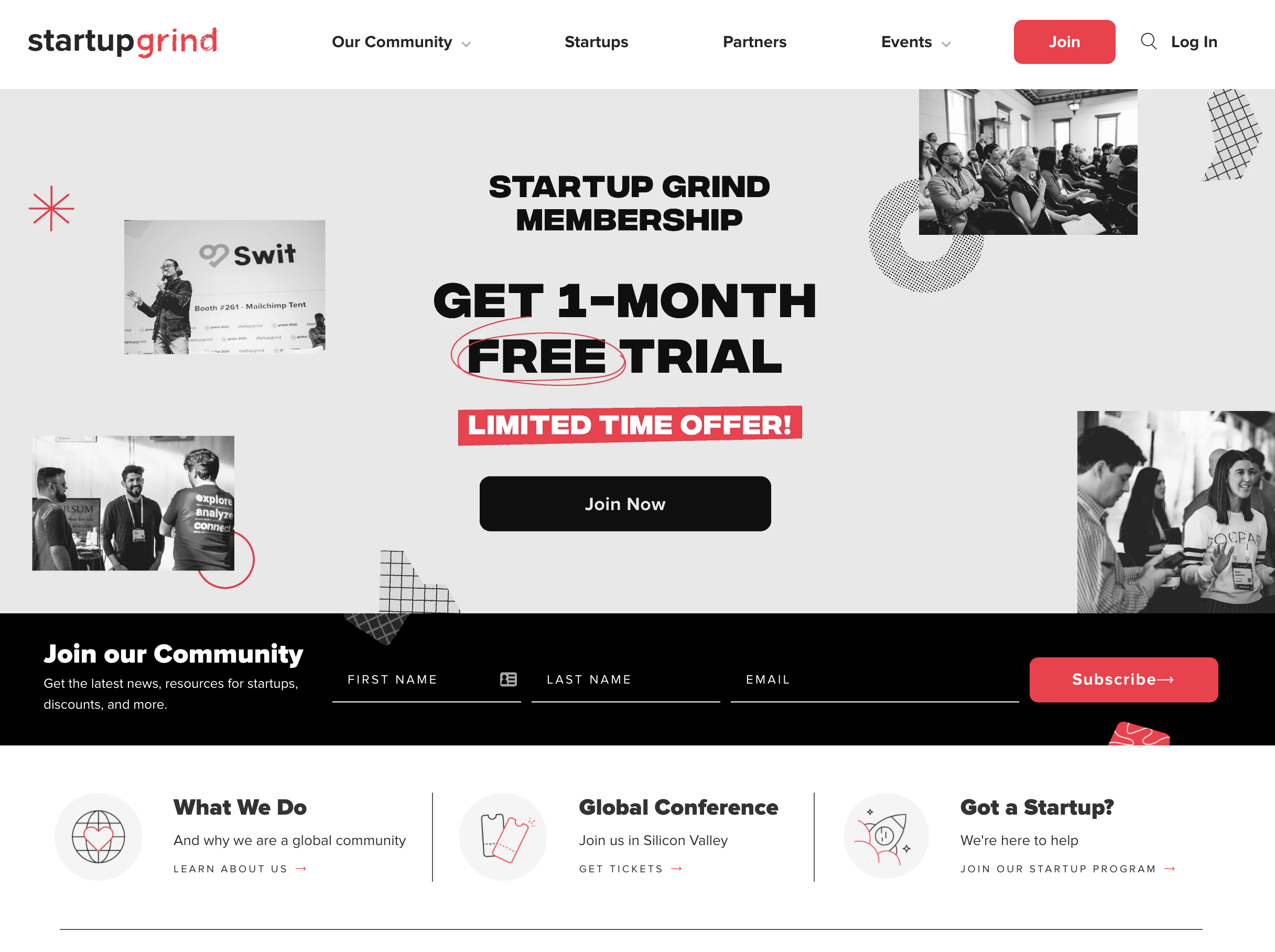 An online and offline community powered by Google for Entrepreneurs. Their network is huge, with chapters in over 185 cities. They host monthly events featuring founders, investors, and other startup folks sharing their lessons learned from building remarkable companies. The best part about them is their values: they believe in making friends, not contacts; giving, not taking; and helping others before helping yourself.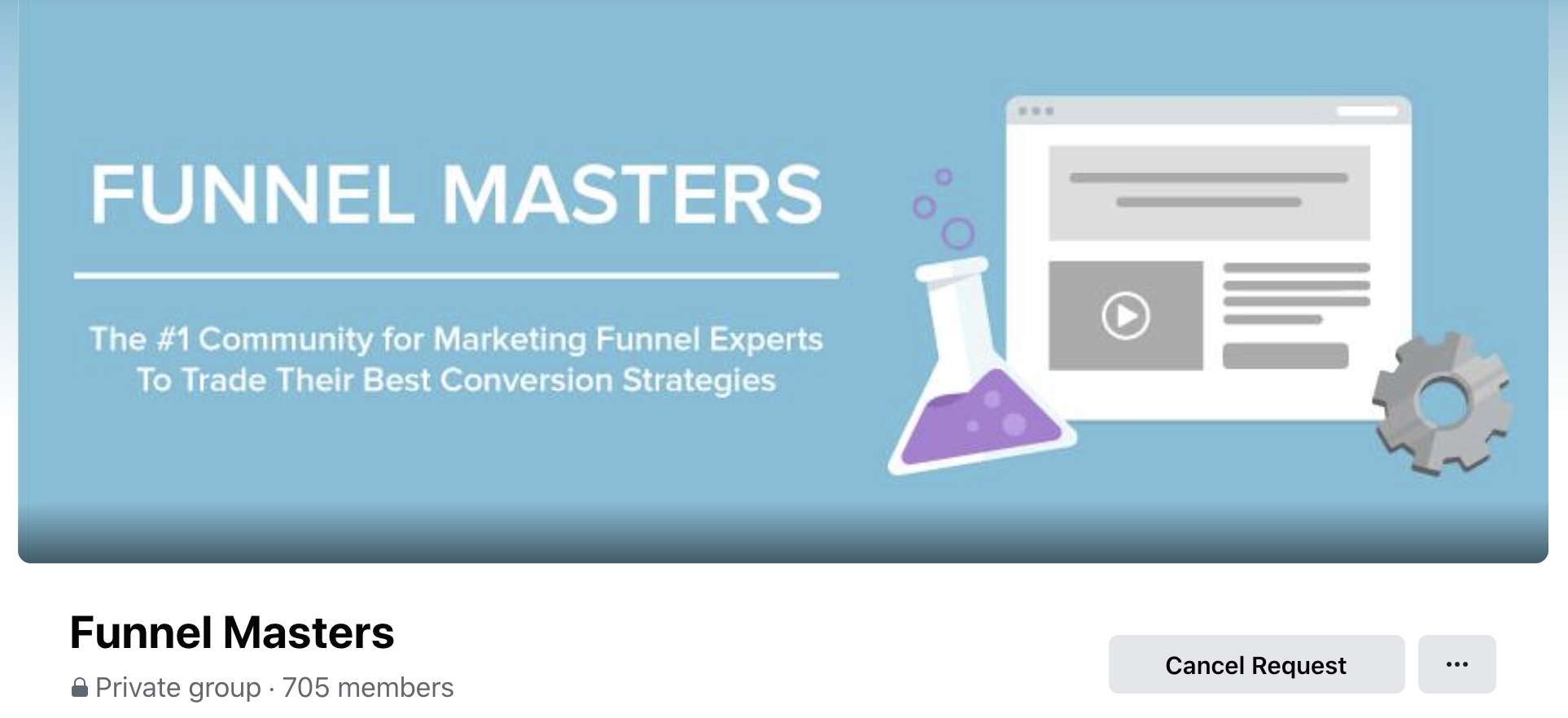 Funnel Masters isn't technically a startup community, but it's valuable because funnel thinking is key to acquiring your first customers. This Facebook-hosted group was started by Kajabi, an online course builder. You can expect to learn the latest and greatest strategies for building, launching, and optimizing every stage of your marketing and sales funnel.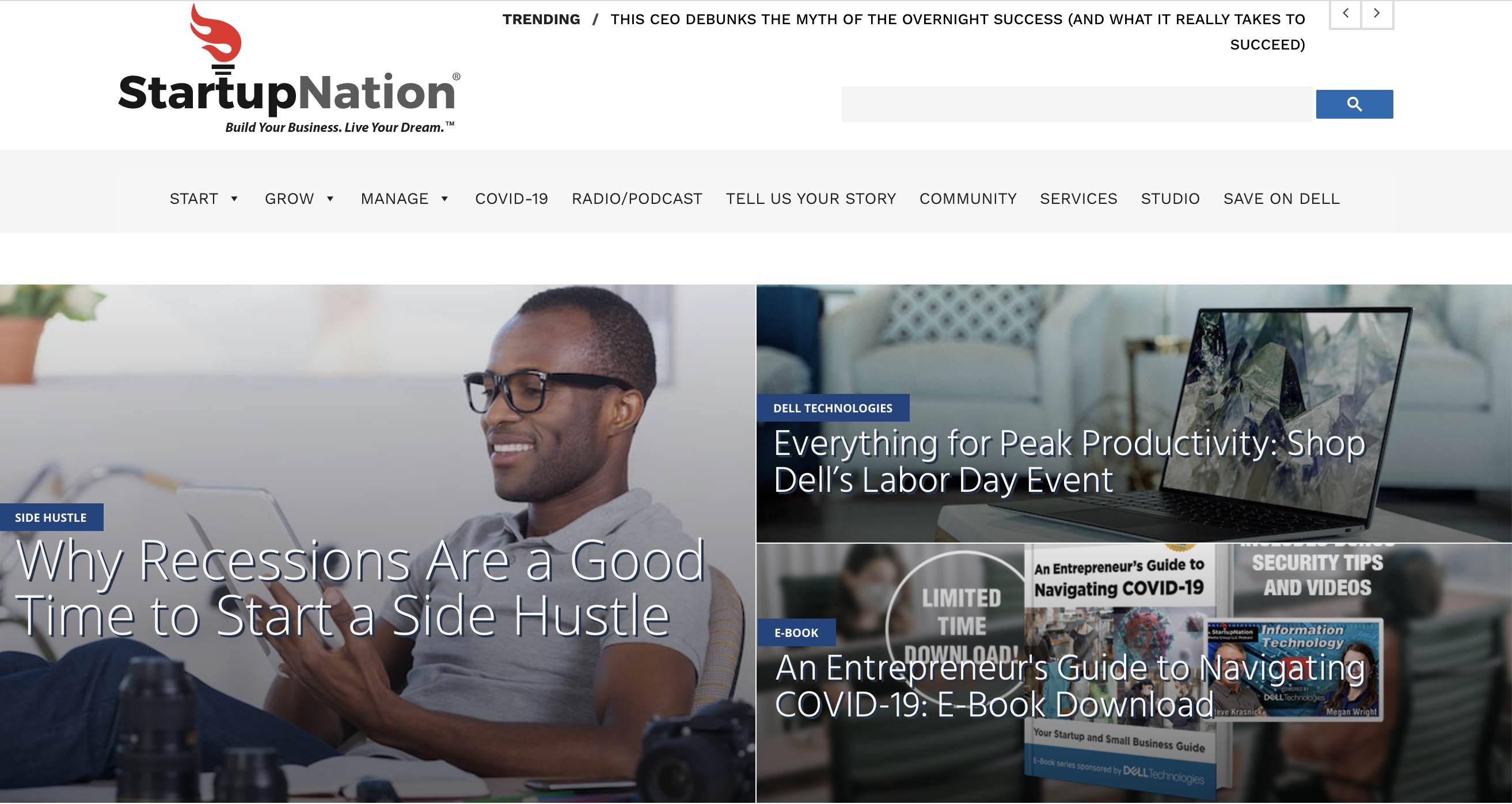 Startup Nation dubs itself as "everything you need to build your business." Started by two brothers, Jeff and Rich Sloan, they have forums and groups for almost every entrepreneurial topic imaginable. Also check out their Startup Nation radio show on your next commute downtown.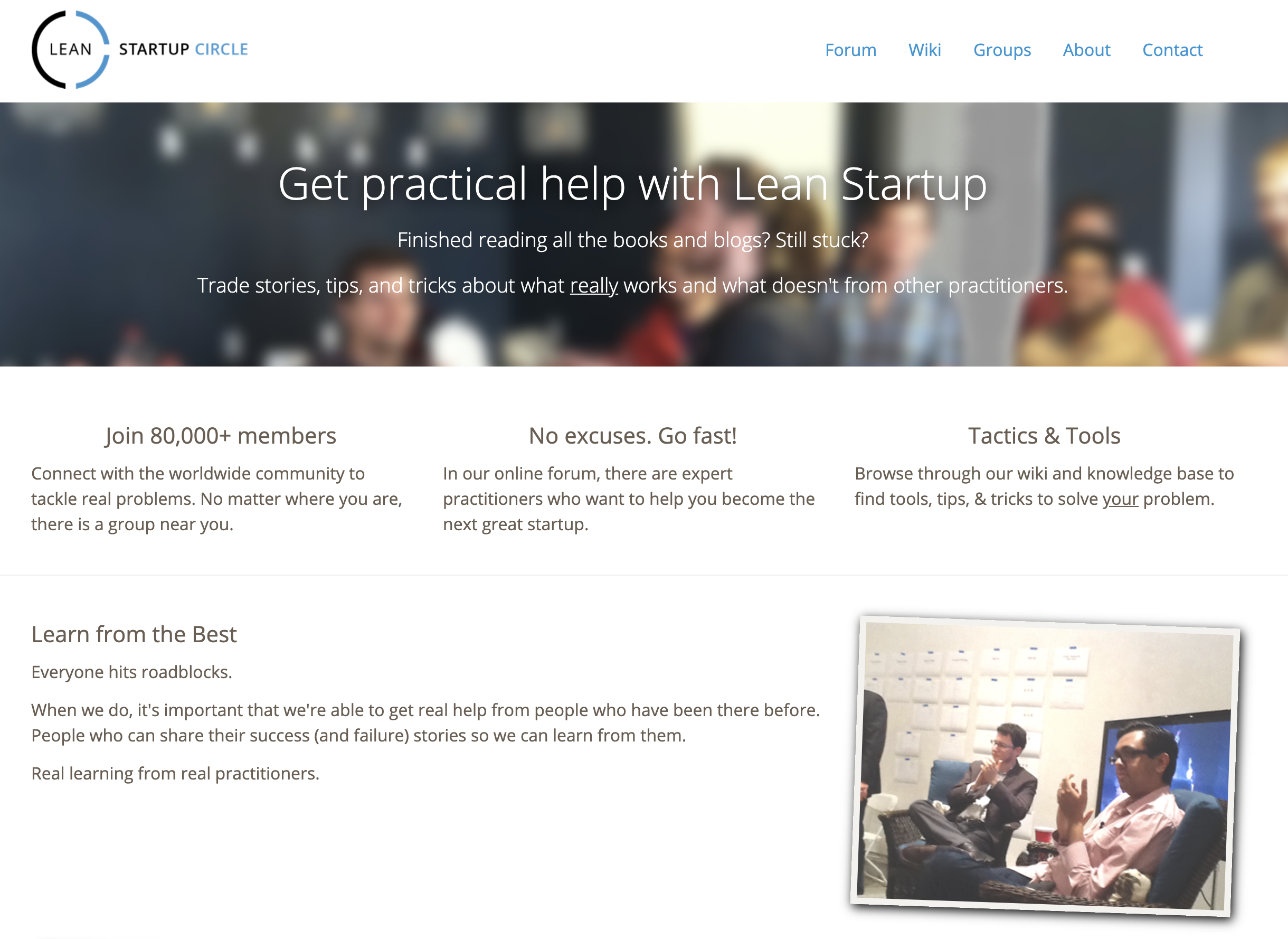 Lean Startup Circle has over 80,000 practitioners sharing what works and what doesn't. Started in San Francisco (obviously), there's groups that meet up in-person all around the world, and a wiki to find answers to your startup questions. I get the feeling somewhere in the world Eric Ries is smiling…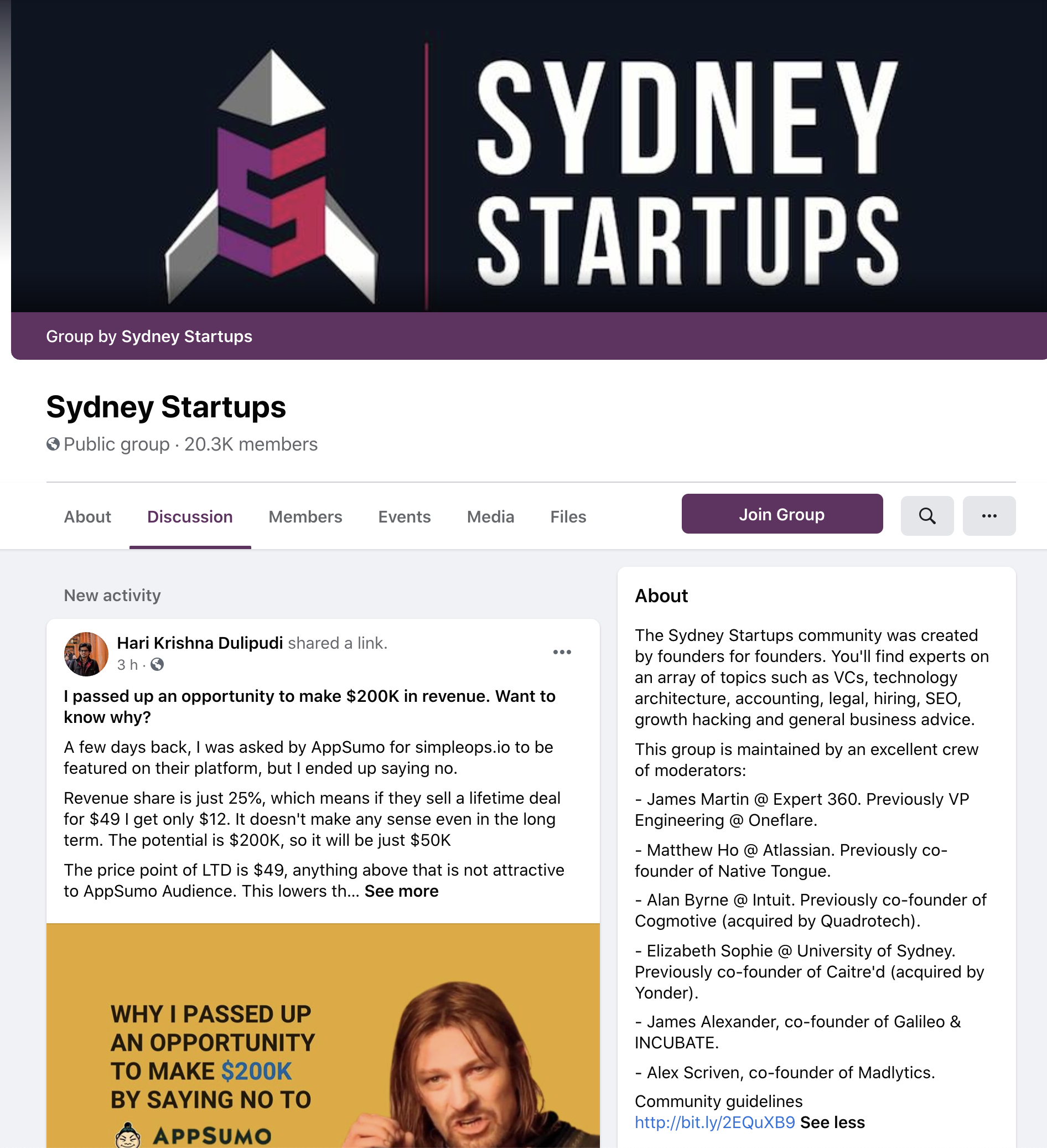 The Sydney Startups community was created by founders for founders. You'll find experts on an array of topics such as VCs, technology architecture, accounting, legal, hiring, SEO, growth hacking and general business advice. Even if you're not in Sydney, chances are there is a similar Facebook community in your city, so be sure to keep an eye out for it
Or build your own startup community
Why join a community when you can start your own? Brad Feld, an entrepreneur turned venture capitalist, wrote "Startup Communities" detailing the four key elements needed to form an entrepreneurial ecosystem in your city. Wherever you're at in your startup journey, there's a community of people who get it. Find them, pick their brains, build friendships, grab strategy beers, and turn your startup into something remarkable.
Is there any startup communities we should add to this list? Let us know in the comments.
This article was originally posted in October 2015, but we've checked to ensure these communities are still the best ones and updated the links.