Send the right message, at the right time with Headsup.
Connect with your audience on your website and in your app.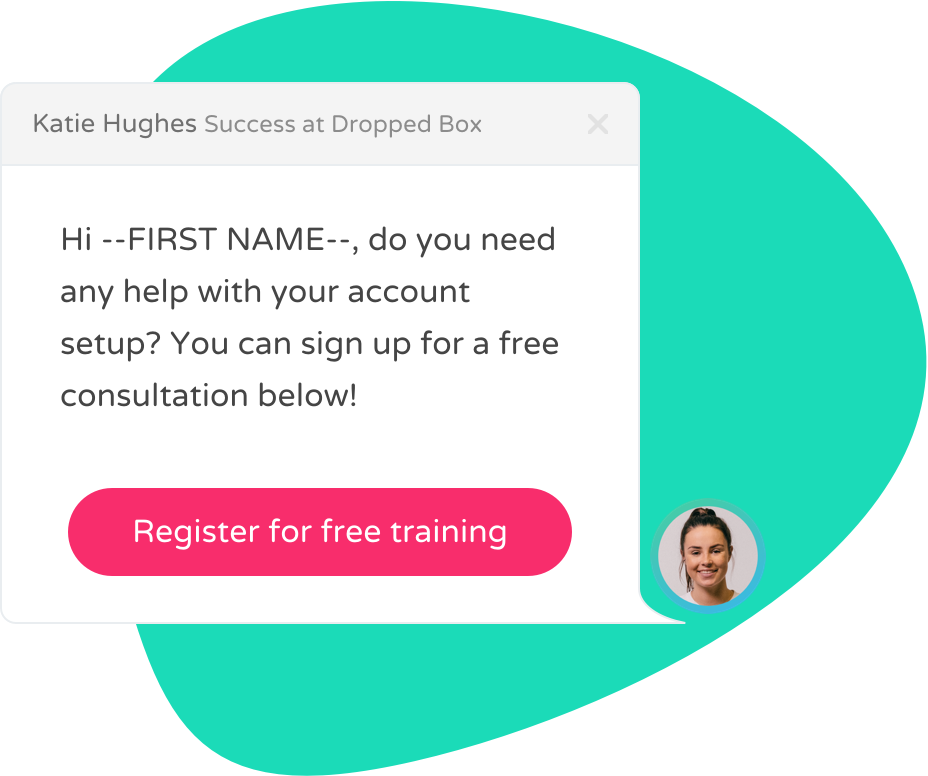 Autopilot is taking communication to the next level. Autopilot is a visual marketing software for creating remarkable customer journeys. Engage your audience online and offline with highly personal email, SMS, direct mail, and with Headsup, on your website and in your apps.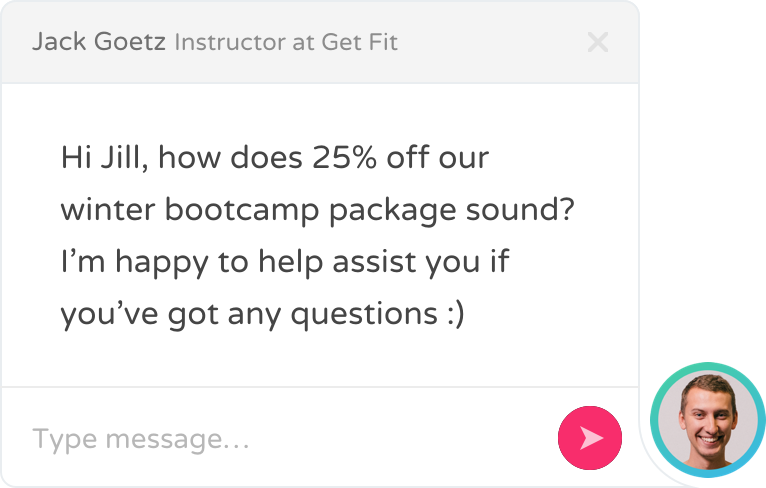 Contextual onsite and in-app messaging.
Take the conversation to the next level.
Display personal, timely messages to anonymous or known users on your website or in your app. Customize your sender, message, buttons, and page placement. Link to valuable content or even offer a discount to customers.
Convert anonymous traffic to leads.
Grow your business with ease.
Use Proactive Headsup to capture new leads, get feedback, or drive visitors to valuable content. Ten minutes of set up can grow leads by 20% or more.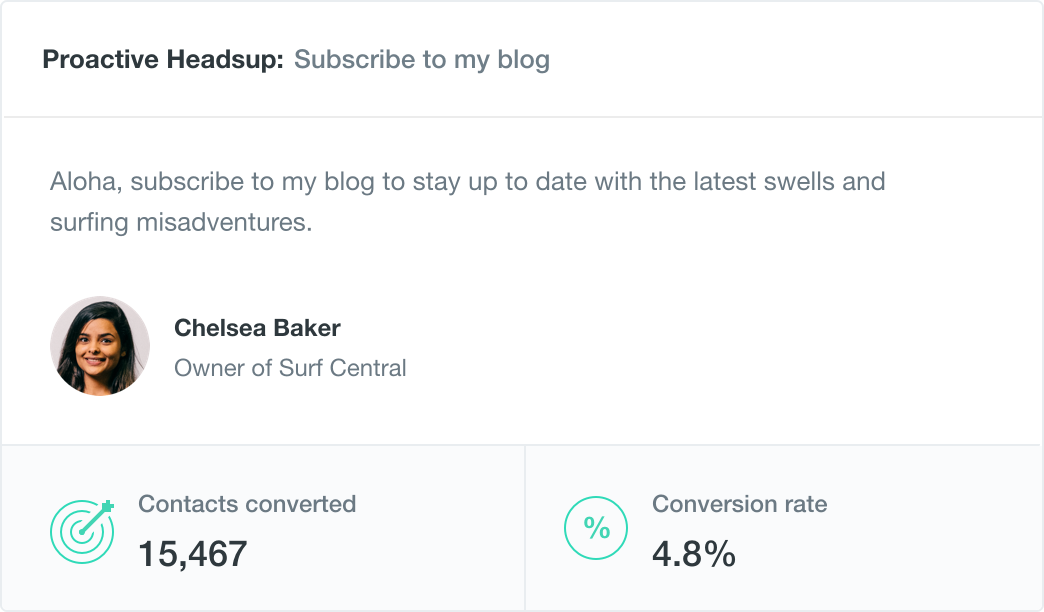 Flexibility to make Headsup your own.
Personalize your content with ease.
There are many ways you can connect with your audience. With personalization variables, text inputs, call to actions, capture fields and more. See it in action below.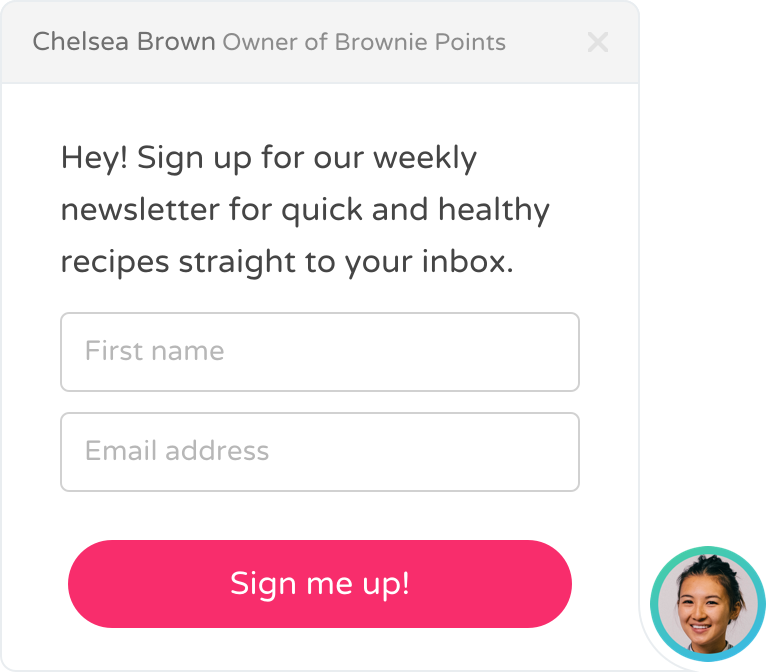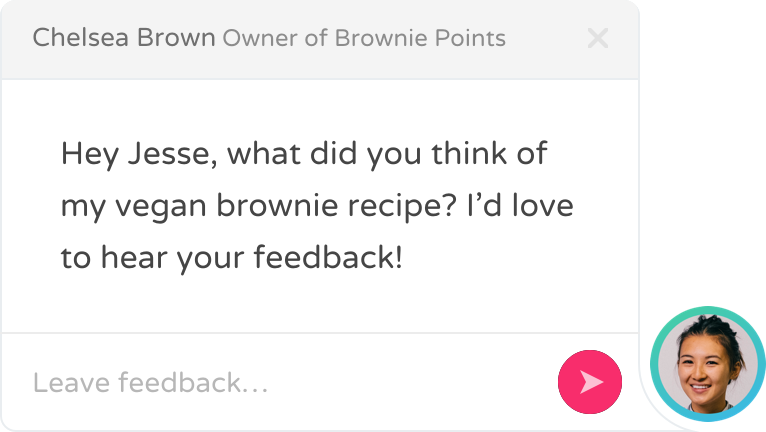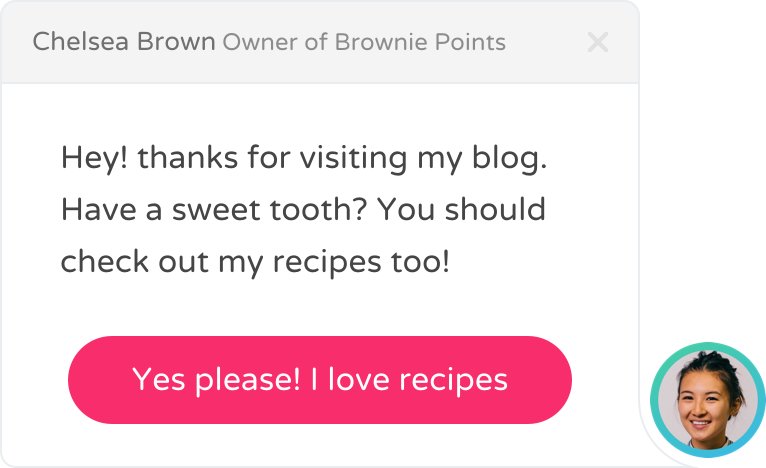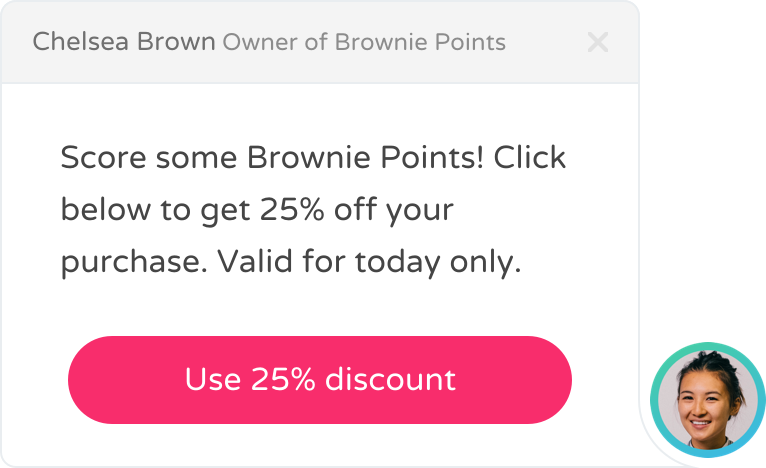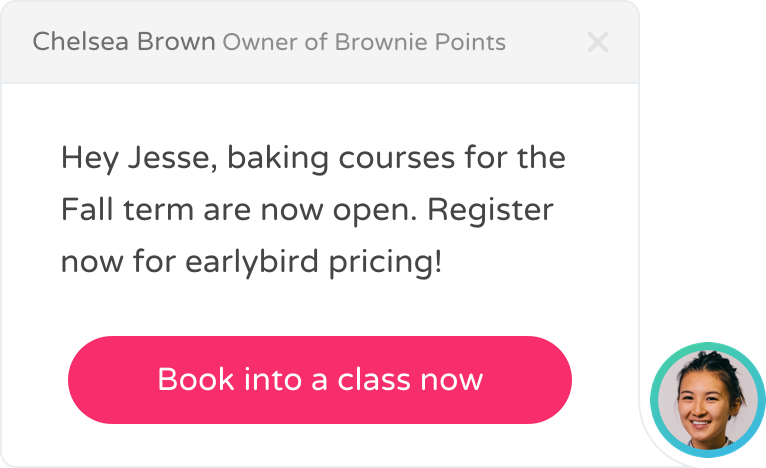 Connect Headsup to the rest of your marketing,
create a unique journey in Autopilot.
Create a unique journey for your customers by displaying Headsup messages along with your emails, text messages and offline communications.