Recurly + GoToWebinar + Email integration
Use Autopilot to create journeys that use the Recurly, GoToWebinar and Email integrations.
Recurly Subscription to Send Email to Create GoToWebinar Registrant
Recurly Subscription to Create GoToWebinar Registrant to Send Email
Recurly Subscription to Check Email Status to Create GoToWebinar Registrant
About the Recurly integration
From start-ups to global enterprises, today's fastest-growing businesses are harnessing the power of the subscription model to deliver predictable revenue, reveal critical customer insights, and automate revenue-optimizing decisions. These businesses demand a sophisticated, secure subscription management platform with the flexibility to support constantly evolving billing models with consistently superior customer experiences. Recurly meets that challenge with an enterprise-class subscription management platform that cuts through the complexity of subscription management to optimize and automate revenue growth.
About the GoToWebinar integration
GoToWebinar makes it easy to reach your audience and deliver webinars that drive results. Pick a compelling topic, invite guest speakers and include polls and surveys for truly interactive presentations. With built-in reports, analytics and full-service registration, GoToWebinar reveals your most engaged attendees, so your sales team can turn qualified leads into customers.
About the Email integration
Send beautiful, responsive and personalized marketing emails. All with drag and drop. Send newsletters, blog posts, webinar invitations, lead nurture emails, drip email sequences and more. You can also use Autopilot for transactional email. Send timely, personalized and professional transactional emails. Send order confirmations, purchase receipts, account updates, system messages, form submission confirmations, cart abandonment emails and more. Autopilot supports the Liquid template language. This provides a powerful and flexible way to personalize your emails. Liquid allows you to include dynamic content in your emails. It also allows you to personalize your emails using dynamic logic.
Create your own marketing automation journey
Using Triggers, Actions and Conditions included in the Recurly integration, GoToWebinar integration and the Email integration.
Recurly Subscription
Add a contact to a journey when their Recurly subscription status meets your criteria.
New GoToWebinar Attendee
Triggers when a contact turn into attendees to a webinar.
New GoToWebinar Webinar
Triggers when you add a new upcoming webinar.
Email Activity
Add a contact to a journey when they are sent, or interact with (e.g. open or click), any email or a specific email.
Check Email Status
Check whether a contact has interacted with an email in a specific way (e.g. opened or clicked it).
Create GoToWebinar Registrant
Creates a new registrant for your GoToWebinar webinar when a contact enters your journey.
Send Email
Send a contact a personalized marketing or transactional email.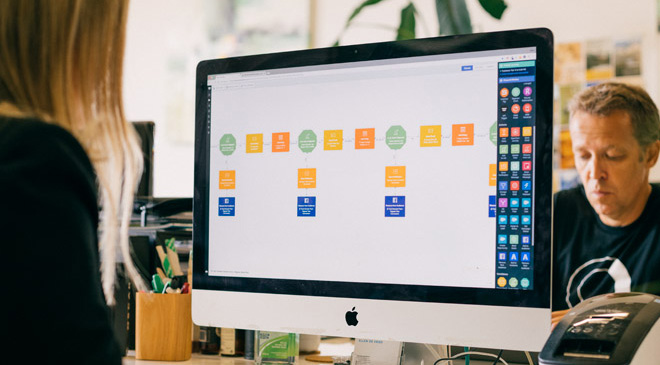 What is Autopilot?
Simple and visual customer journey marketing software you'll love.
Automate your marketing & grow your business. With Autopilot follow up new leads, nurture existing leads, send messages on every channel and automate your marketing with simple and visual customer journey marketing software. It's as easy as dragging and dropping Triggers, Actions and Conditions to automate your marketing. Best of all Autopilot integrates and automates the applications you're already using like Recurly, GoToWebinar and Email.