Recurly + Heap + Insightly integration
Use Autopilot to create journeys that use the Recurly, Heap and Insightly integrations.
About the Recurly integration
From start-ups to global enterprises, today's fastest-growing businesses are harnessing the power of the subscription model to deliver predictable revenue, reveal critical customer insights, and automate revenue-optimizing decisions. These businesses demand a sophisticated, secure subscription management platform with the flexibility to support constantly evolving billing models with consistently superior customer experiences. Recurly meets that challenge with an enterprise-class subscription management platform that cuts through the complexity of subscription management to optimize and automate revenue growth.
About the Heap integration
Heap allows you to aggregate, organize, and visualize all of your business data in one place. By streaming your Autopilot data to Heap you'll instantly gain the visibility you need to make data-driven decisions across the entire customer journey. You can also easily add people to journeys in Autopilot when they perform an event that you're tracking in Heap.
About the Insightly integration
Grow your business faster than ever before by building stronger customer relationships over time, and exceeding expectations every step of the way.
Create your own marketing automation journey
Using Triggers, Actions and Conditions included in the Recurly integration, Heap integration and the Insightly integration.
Recurly Subscription
Add a contact to a journey when their Recurly subscription status meets your criteria.
Heap Event
Add a contact to a journey when they perform a Heap event.
Insightly Opportunity Status Change
Add a contact to a journey when the opportunity stage changes in Insightly.
Insightly Contact Field Change
Add a contact to a journey based on a certain value on a contact changing to a specific value.
Check Insightly Contact Field
Check for a specific value in a contact field.
Add Insightly Opportunity
Add a new opportunity against the contact in the journey.
Check Insightly Opportunity Stage
Check the opportunity stage with a true or false outcome.
Create Insightly Project
Creates a new project within Insightly.
Assign Insightly Owner
Assigns an owner or round robins ownership to a contact or lead.
Assign Insightly Task
Assigns a task on for a lead or contact.
Update Insightly Contact Field
Updates a field with a certain value associated against a contact in Insightly.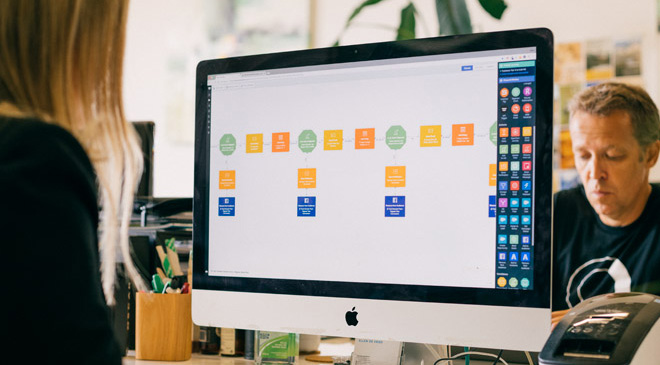 What is Autopilot?
Simple and visual customer journey marketing software you'll love.
Automate your marketing & grow your business. With Autopilot follow up new leads, nurture existing leads, send messages on every channel and automate your marketing with simple and visual customer journey marketing software. It's as easy as dragging and dropping Triggers, Actions and Conditions to automate your marketing. Best of all Autopilot integrates and automates the applications you're already using like Recurly, Heap and Insightly.