Recurly + Lead Scoring + MessageBird integration
Use Autopilot to create journeys that use the Recurly, Lead Scoring and MessageBird integrations.
Recurly Subscription to Send MessageBird SMS to Change Score
Recurly Subscription to Change Score to Send MessageBird SMS
About the Recurly integration
From start-ups to global enterprises, today's fastest-growing businesses are harnessing the power of the subscription model to deliver predictable revenue, reveal critical customer insights, and automate revenue-optimizing decisions. These businesses demand a sophisticated, secure subscription management platform with the flexibility to support constantly evolving billing models with consistently superior customer experiences. Recurly meets that challenge with an enterprise-class subscription management platform that cuts through the complexity of subscription management to optimize and automate revenue growth.
About the Lead Scoring integration
Autopilot makes it easier than ever to score your leads. It's all visual and easy to setup, so everyone on your team can get involved. On top of this, you can use the Change Score action to increase or decrease any number field. This means you can go beyond lead scoring and score other things that matter to your team such as product usage, email interactions (e.g. number of opens) and more.
About the MessageBird integration
Create a multi-channel customer journey with personalized SMS messages. MessageBird connects enterprises to their global customers with the world's fastest & most reliable SMS, Voice & Chat APIs. MessageBird is on a mission to modernize and simplify the overcomplicated space of customer communication. As the only leading cloud communications platform with its own telecommunications carrier infrastructure, MessageBird connects over 15,000 enterprises to their global customers via the fastest and most reliable SMS, Voice and Chat APIs in the world.
Create your own marketing automation journey
Using Triggers, Actions and Conditions included in the Recurly integration, Lead Scoring integration and the MessageBird integration.
Recurly Subscription
Add a contact to a journey when their Recurly subscription status meets your criteria.
Change Score
Increases or decrease a number field by a specific amount.
Send MessageBird SMS
Send a contact a personalized SMS.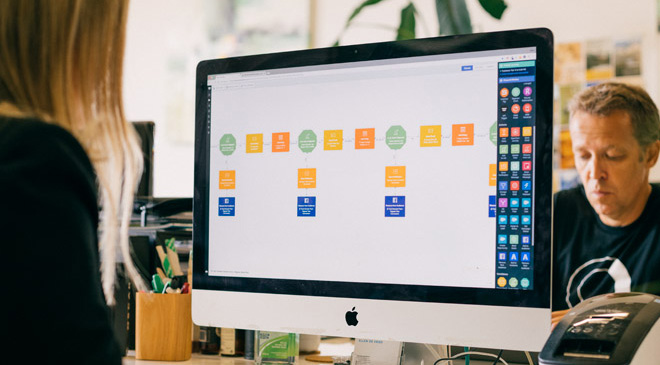 What is Autopilot?
Simple and visual customer journey marketing software you'll love.
Automate your marketing & grow your business. With Autopilot follow up new leads, nurture existing leads, send messages on every channel and automate your marketing with simple and visual customer journey marketing software. It's as easy as dragging and dropping Triggers, Actions and Conditions to automate your marketing. Best of all Autopilot integrates and automates the applications you're already using like Recurly, Lead Scoring and MessageBird.