Segment + ProsperWorks + Insightly integration
Use Autopilot to create journeys that use the Segment, ProsperWorks and Insightly integrations.
About the Segment integration
Personalize your marketing by triggering and personalizing your messages based on user events. Activate new users and drive higher engagement and retention.
About the ProsperWorks integration
ProsperWorks is the simplest to install, easiest to use and most powerful CRM solution for companies that use Google Apps. Customers that use ProsperWorks spend a fraction of the time updating their CRM yet enjoy more accurate and up to the minute customer data for activity tracking, forecasting and insights that help companies sell more, faster.
About the Insightly integration
Grow your business faster than ever before by building stronger customer relationships over time, and exceeding expectations every step of the way.
Create your own marketing automation journey
Using Triggers, Actions and Conditions included in the Segment integration, ProsperWorks integration and the Insightly integration.
Segment Event
Add a contact to a journey when they perform a Segment event.
Insightly Opportunity Status Change
Add a contact to a journey when the opportunity stage changes in Insightly.
Insightly Contact Field Change
Add a contact to a journey based on a certain value on a contact changing to a specific value.
Check Insightly Contact Field
Check for a specific value in a contact field.
Add Insightly Opportunity
Add a new opportunity against the contact in the journey.
Check Insightly Opportunity Stage
Check the opportunity stage with a true or false outcome.
Send Segment Event
Send a contextual Segment Event.
Create Insightly Project
Creates a new project within Insightly.
Assign Insightly Owner
Assigns an owner or round robins ownership to a contact or lead.
Assign Insightly Task
Assigns a task on for a lead or contact.
Update Insightly Contact Field
Updates a field with a certain value associated against a contact in Insightly.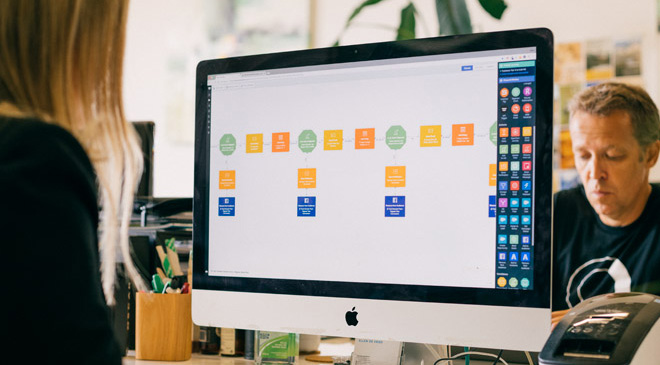 What is Autopilot?
Simple and visual customer journey marketing software you'll love.
Automate your marketing & grow your business. With Autopilot follow up new leads, nurture existing leads, send messages on every channel and automate your marketing with simple and visual customer journey marketing software. It's as easy as dragging and dropping Triggers, Actions and Conditions to automate your marketing. Best of all Autopilot integrates and automates the applications you're already using like Segment, ProsperWorks and Insightly.