November 6, 2018
Bulk SMS Service
With our Twilio integration, you can send personalized messages to millions of people. It's as easy as sending an email.
Autopilot's SMS marketing definition
"A marketing strategy that uses permission-based SMS messaging to promote products, services, specials, competitions, etc. SMS marketing gives users a choice to opt-in or out of receiving future messages. Typically, this form of marketing is highly targeted and localized to engage with customers on a personal level."
Why it's important
Over the years, we've seen thousands of customers incorporate SMS marketing into their marketing strategy. Sending an SMS has become one of the most efficient and effective way a business can communicate with its customers. According to an SMS Global report, companies who send messages via text, receive open rates of 98 percent — a higher conversion rate than any other medium.
Mobile phone usage has grown astronomically over the last decade, with some countries citing an 88 percent adoption rate. SMS marketing is now a critical and core strategy for many businesses around the world. For example, Coca-Cola spends 70 percent of its mobile marketing budget on bulk SMS services.
The key benefits of SMS marketing include:
Immediate and timely communication: messages are delivered to customers within seconds of being sent
Direct and personal: communication targets customers on an individual basis
High open rate: receives a higher conversion rate than email
How you can implement SMS marketing with Autopilot
The Twilio-Autopilot integration enables marketers to automate SMS communication within their customer journeys. With Twilio, personalized journeys with SMS can be built without a developer or use the of code.
With the Twilio integration, you can:
Drive lead acquisition: using text to opt-in, trigger a journey based on a keyword like "hello," "subscribe" or "join"
Automate text sequences: trigger instant follow-up journeys based on a reply like "yes," "no" or "maybe"
Collect customer information: ask customers for feedback or personal information like an email address. Capture this data and save it to the contact's profile within your marketing database
Personalize the customer journey: create follow-up paths like add contacts to a list, update lead score, send an email, notify your team on Slack or assign a task to your sales team in Pipedrive
Automate conversations: design conversations that answer common and predetermined questions to qualify leads, gain feedback or deliver support
Try it for yourself by texting "Hello" to (415) 877-9922.
SMS Marketing use case
Thousands of customers are seeing the benefits of SMS marketing and have implemented Twilio into their daily customer communications. Seedsheets is a US-based startup that provides customers with ""grow your own garden" kits and were an early adopter of SMS marketing. In 2017, they incorporated SMS into their marketing strategy and have found interesting ways to grow their email list and increase the number of product sales.
Founder and CEO of Seedsheets, Cameron MacKugler reveals that the team uses the Twilio-Autopilot integration to send customers real-time tips, tutorials and recipes to help them grow their gardens. Seedsheets aligns SMS messages with the garden's lifecycle and sometimes the messages even act as the garden, sending customer alerts like: "I need water."
"Autopilot's new SMS functionality has helped us create a personalized experience for our customers on the channel they use the most. This feature is changing the game for marketers," says MacKugler.
With only a four-person team, MacKluger has single-handedly built out SMS automation journeys without spending hours upon hours in front of a computer or with a developer. With Twilio, MacKluger is empowered, in control and growing his business with thousands of automated messages at a time.!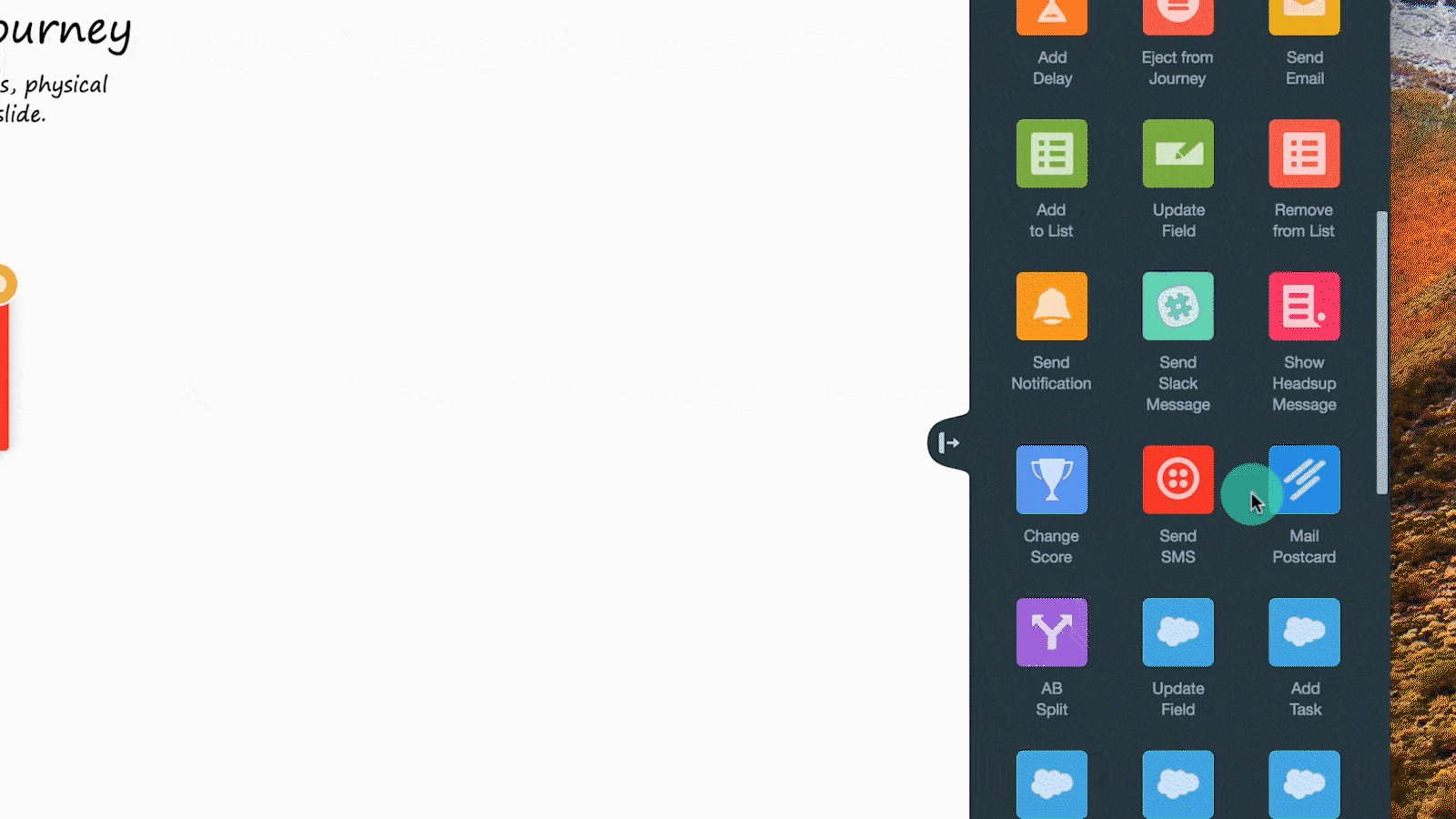 SMS Marketing Template
Autopilot has a range of marketing automation templates that — by the click of a button — can be implemented straight away into your marketing strategy. Below, we've shared a template designed around the Twilio-Autopilot integration. Use this template to capture new leads from billboards, bus ads, physical stores or even at an event by putting the phone number on a slide.