October 2, 2019
Small business marketing lessons from Oktoberfest
Oktoberfest, the world's largest Volksfest (beer festival and traveling funfair), is currently underway in Munich with over 1 million visitors attending on the first Saturday of the event alone this year.
The 16-day-long booze fest has been an integral part of Bavarian culture, having been held since 1810. Oktoberfest began with the Crazy Rich Germans-style wedding of Crown Prince Ludwig I of Bavaria and Princess Therese von Saxe-Hildburghausen. To celebrate this special occasion, the citizens of Munich were invited to partake in the festivities held on the fields in front of Munich's city gates. The fields were named Theresienwiese in honor of the Crown Princess; today, they're still used as the location for the annual Oktoberfest celebrations.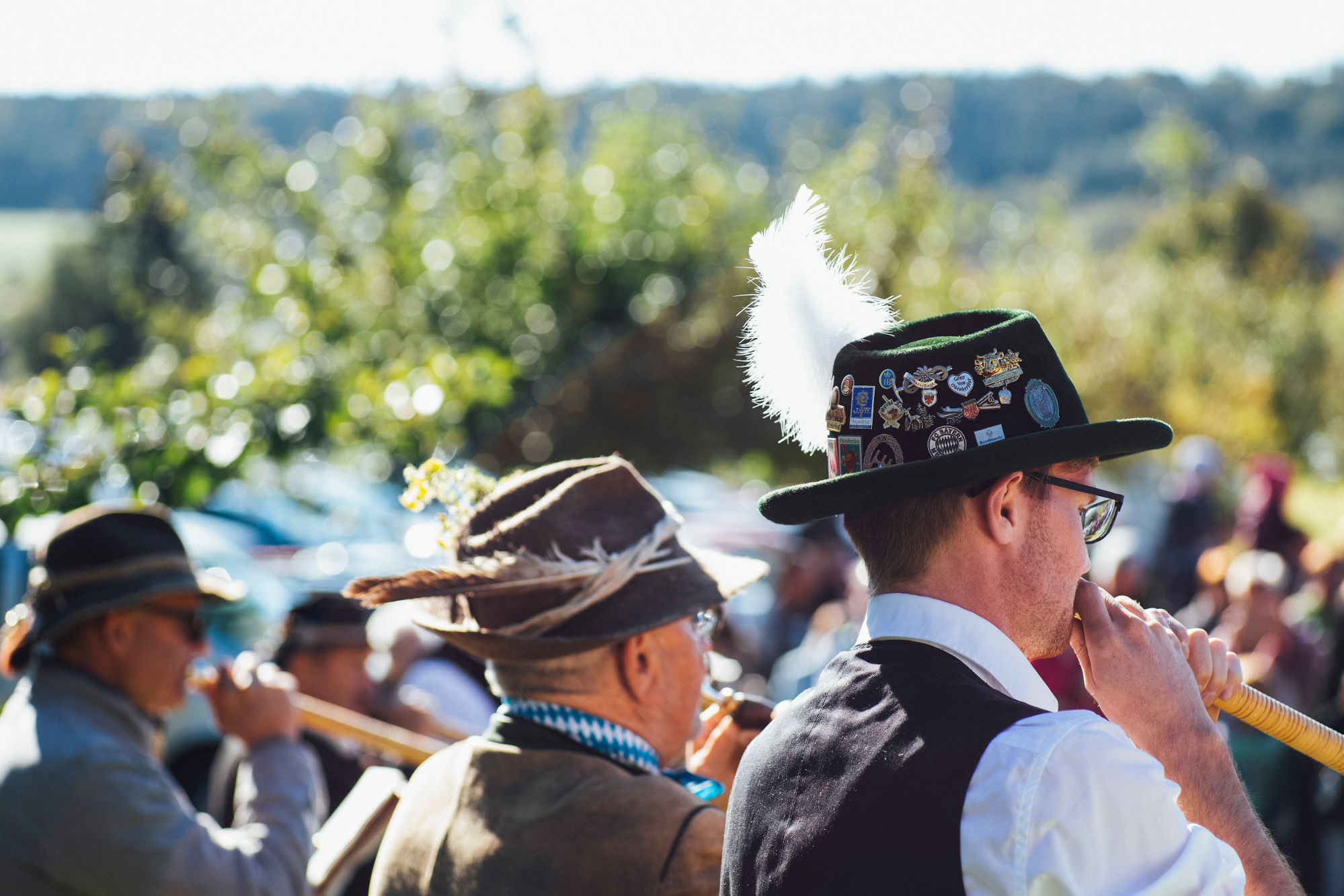 Oktoberfest has since become one of Germany's most important events. With a reputation that no other booze-fuelled festival can touch and attendance figures of over 6 million people each year, the marketing folk behind Oktoberfest must be doing something right. In our article, we discuss 5 marketing lessons that your small business can learn from this 209-year-old Bavarian festival.
Craft a solid brand image
Believe it or not, Oktoberfest isn't all about the beer; it's also about the millions of people who gather together over shared passions and interests in an environment where they can meet new people, relax, and have a great time. In addition to forming an integral part of German culture for many generations, Oktoberfest celebrates the ideals of friendliness, peace of mind, and good cheer. Someone once said that the Germans have a word for just about everything; in this case, those aforementioned feelings and their warm and fuzzy associations can be summed up in one word: gemülichkeit.
The Oktoberfest brand essentially embodies gemülichkeit in one neat white-and-blue wrapped package. The event itself is a one-in-a-lifetime experience that induces excitement while promoting a sense of belonging, social acceptance, and coziness. Add liters of beer, live music, and hearty German food into the equation and you have an event that visitors from all over the world will strive to attend.
When marketing your small business, you can similarly harness the power of perception to boost your brand. For example, the craft store on Main Street might attract an army of senior citizens but only the odd young customer. After all, what 18-year-old would want to frequent the same store as her grandmother, right? However, if the store owner is keen to have some crafty, young folk as customers, he or she will need to re-brand. Strategies to attract this new generation of dressmakers may include taking advantage of social media platforms (for example, Facebook to promote in-store events and Pinterest to create mood boards), hosting classes on how to make cosplay costumes, and organizing monthly meet-ups with food and wine. By having a reputation for running useful classes and fun events, this business could attract new customers who wouldn't otherwise be interested in visiting the store initially.
Identify pain points
Picture a typical scene at Oktoberfest: vibrant costumes, cavernous tents, carnival rides, the odd Aussie tourist passed out on the floor — and patrons holding a giant stein of lager in one hand. For this reason, some Oktoberfest food vendors will often sell food that can be eaten with one hand — think bratwursts in white bread rolls, buttered pretzels, stecklerfisch (roast fish on a stick), and those giant gingerbread cookies. As a result, Oktoberfest visitors can easily carry food with them as they walk (or stumble) from tent to tent, leaving one hand free for beer.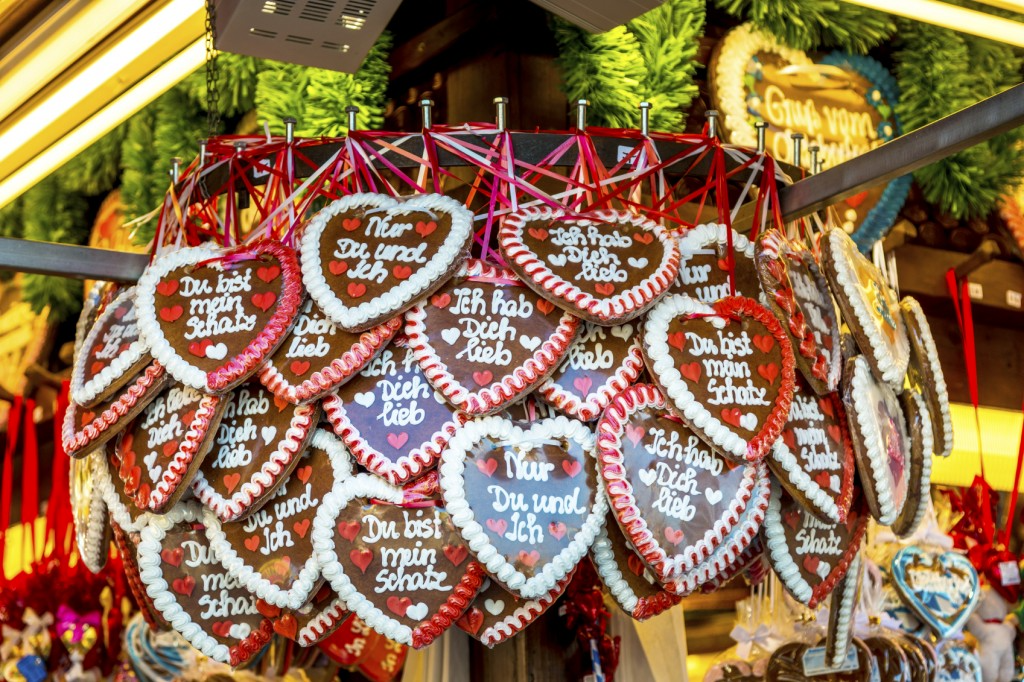 Image: The Hungry Traveler
Instead of being frustrated due to their inability to dish out heaving plates of schweinebraten and käsespätzle, these vendors are capitalizing on the "one hand problem" by providing exactly what their customers need: food that can easily be held with one hand.
Similarly, your small business should be identifying common pain points experienced by your customers and ensuring your marketing strategy addresses these points of concern. For example, are your customers time-poor or are they price-sensitive? Do they just want a simple and no-frills solution to their problem or are they after all the extra bells and whistles? Be sure to include these pain points in your messaging and demonstrate how your solution can solve their problem.
Be true to yourself
Just like the marketing landscape, the beer industry continues to change. Over the centuries, we've seen bottle shapes, labels, and brewing methods adapt as customers' tastes evolve.
But despite the rising popularity of craft beer, you won't see a single drop of donut-flavored stout or mango-pineapple IPA at Oktoberfest. Germany is undeniably one of the most iconic and pioneering countries for beer and the quality of German beers can be attributed to its 500-year-old beer purity law, known as the Reinheitsgebot. Said to be the oldest, still-enforced food regulation in the world, the Reinheitsgebot requires that "nothing other than barley, hops, and water" can be used to produce beer.
Today, the purity law may be a subject of much debate amongst beer enthusiasts but one thing's for sure: most Germans proudly view the Reinheitsgebot as part of the country's cultural identity. Additionally, only beer conforming to the Reinheitsgebot and brewed within the city limits of Munich can be served at Oktoberfest.
Oktoberfest has a list of 6 approved breweries that are allowed to supply beer at the event and one of them is Augustiner-Bräu. Said to be Munich's oldest independent brewery, Augustiner-Bräu was established in 1328 — and their beer formula hasn't changed much since then. And while most German breweries have updated their bottles to a slimmer and more modern design, the shape of Augustiner-Bräu's bottles remains the same. Additionally, Augustiner-Bräu doesn't spend money on advertising, they don't export their beer to international markets, and they're the only brewery at Oktoberfest that still serves their beer from traditional, wooden barrels. But year after year, their beers continued to be voted, almost unanimously, as the best beer at Oktoberfest.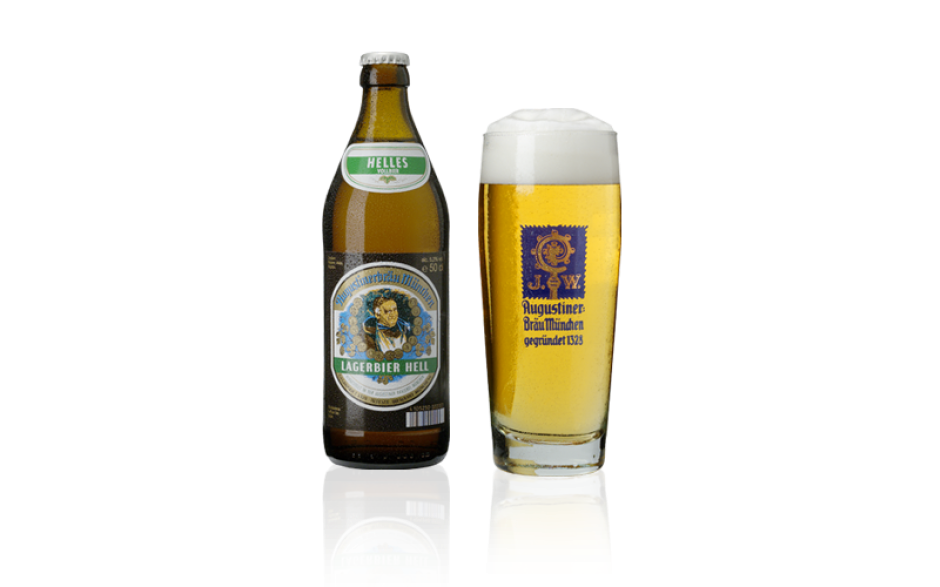 Augustiner Bräu does a fantastic job embodying the German saying "Das Bessere ist der Feind des Guten" which translates to "The better is the enemy of the good" — or as the English would say, "if it ain't broke, don't fix it." While many marketers feel the urge to constantly iterate and innovate, sometimes sticking with what works pays off in the long-run. And while it may be tempting to give old marketing campaigns the flick just because something shiny and new came along, it may sometimes be best to stay true to what originally worked for your brand in the beginning.
Create a remarkable experience
Essentially, Oktoberfest is an experience that begins with the tapping of the first keg by the mayor and ends 16 days later, with revelers cheerfully leaving Theresienwiese (or the Wiesn) in varying degrees of hangover pain. Apart from the beer, visitors attend Oktoberfest for various reasons; some go to forge social connections with fellow travelers while food-motivated punters may go to a specific tent to peruse a unique menu. Some go to soak up the music, while others enjoy the thrill of putting on a dirndl or a pair of lederhosen. Individually, all those factors are great but when you add them up, they create a remarkable experience that's hard to replicate.
Each year, Oktoberfest is successful in giving patrons an experience they're unlikely to forget. And as a small business, your customers are likely to expect a similar level of experience when they engage with your brand. As a small business owner or marketer, you should always be coming up with ways to build a memorable experience around your product or service offering.
The best way to get started is by putting yourself in your customer's shoes, walk through every step of their customer journey, and map out any potential problem spots along the way. When you find your first problem spot, focus on trying to solve that problem by showing value as fast as you can. Let's say that you want to open your own gym. You quickly discover that people who go to the gym are generally unhappy with the gym experience. Dirty change rooms, "out of order" signs on leg press machines, and poorly-run Body Pump classes can often leave members feeling frustrated, bored, or unmotivated. As a way to create value and show that your gym is worth signing up for, you come up with ways to build a remarkable experience — an app that allows members to book classes, luxury toiletries in the change rooms, an interactive website with resources on how to train smart and eat well, or regular events so members can socialize, amongst others.
Combined, these elements are designed to ensure that the customer experience is as enjoyable and helpful as possible for your members so they have a positive impression of your brand.
Don't underestimate the importance of planning
As stereotypically efficient as Germans may be, organizing the world's largest Volksfest doesn't happen overnight. Planning begins months in advance, followed by long waits for permit approvals from the relevant authorities. In July (3 months before the start of Oktoberfest), the first lot of trucks roll onto the Wiesn, delivering the materials necessary to set up the larger tents. Once the tent foundations are laid out, the rides are constructed, decorations are organized, beer gardens are set up, and the marketing team goes into overdrive to ensure that everything runs smoothly.
Thinking of running an event for your small business? Chances are that you won't necessarily have to deal with as much on your plate as the Oktoberfest organizers. However, it certainly pays to plan ahead as much as you can. If you're planning to host an Oktoberfest event (or any kind of event such as a meet-up or open day), check out our article for tips on successful event management. We've also provided the following journey to help you invite, capture, remind, and host it in an easy, automated way.
Jetzt geht's ab! (the party starts now!)
As this time-honored festival starts to wrap up for the year, there are many lessons small business owners and marketers can learn when it comes to promoting their own brands.
We've outlined 5 learnings that you can apply to your business — what other lessons can you add to this list? Share them in the comments below!
Prost!