We help thousands of organizations around the world automate their marketing with visual and simple customer journey marketing software. We are on a mission to make every journey remarkable.
We're simple
We make hard things achievable and easy things easier. We innovate. We don't waste space with words or features that aren't needed.
We're empowering
We give control back to marketers, by helping them focus on things that matter most to their business.
We're people-centric
We aren't just another faceless marketing software company. We are people people, we have fun and build products that improve the careers and lives of our users.
We're remarkable
We surprise and delight. We exceed industry expectations. We set a high standard in our product and define best practices in our marketing.
Why did we create Autopilot?
After years of frustration stitching together marketing tools and customer data from multiple systems in a previous startup, we recognized a clear gap in the market for simple and visual marketing software focused on the customer journey.
It needed to connect customer information together from various systems to give you a single view of the customer and make automating the customer journey as easy as drawing on a whiteboard. All while saving you valuable time by automating repetitive tasks and allowing you to focus on having more personal and contextual conversations with your customers.
Founded in 2012
We were founded in Sydney, Australia by three brothers (Chris, Mike and Peter).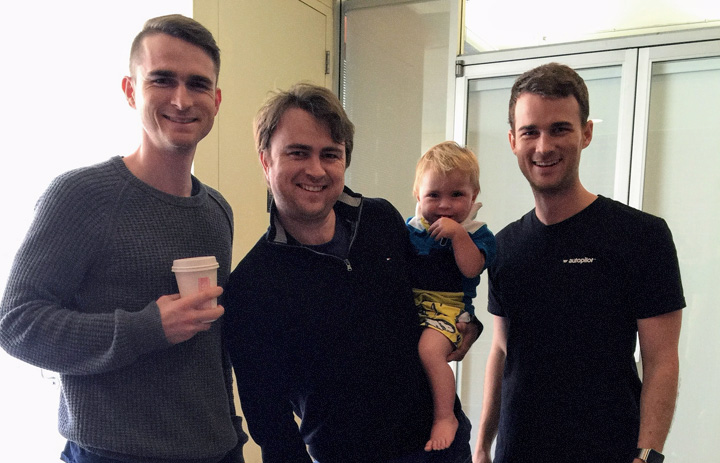 Backed by the best
We are backed by Blackbird, Salesforce Ventures, Rembrandt Venture Partners, Southern Cross Venture Partners, Stage One Capital, Tim Draper, and Terry Garnett. To date we have raised over $30M in venture capital.
Thousands of customers globally
To date our software has helped Australia promote the YES vote on gay marriage and say YES to equality. It's given Greenpeace the data and tools they need to win activist campaigns. It's helped Patreon connect and educate creators to give them new revenue streams. And it's helped thousands of organizations large and small tell their story and grow their businesses.
Our talented team of Autopilot-ers are global
Our team is a group of talented and highly skilled individuals from diverse backgrounds. We have a hard work ethic and know how to have fun. We thrive of making simple things simple and hard things achievable. Our headquarters is in Sydney, Australia and we have team members in locations including San Francisco, Minneapolis, New York, London, and Berlin.