Hubspot CRM and Shopify email marketing software
Grow your business with Hubspot CRM and Shopify email marketing software.
About Hubspot CRM
Make sure the time and effort you spend acquiring leads pays off. Automatically send leads that you generate with Autopilot to HubSpot CRM and create personalized deals. Assign deals to your sales team using round robin lead assignment, and update HubSpot CRM fields or deals based on events that occur in Autopilot or one of your connected apps. Visually create seamless marketing and sales journeys across HubSpot CRM and your other favorite apps. Trigger journeys in Autopilot when a deal stage is changed in HubSpot CRM, or a particular field is updated, so you can ensure timely action and personalized communication occurs — to help you close more deals.
About Shopify
Shopify is the leading cloud-based, multi-channel commerce platform designed for small and medium-sized businesses. Merchants can use the software to design, set up, and manage their stores across multiple sales channels, including web, mobile, social media, marketplaces, brick-and-mortar locations, and pop-up shops. The platform also provides merchants with a powerful back-office and a single view of their business. The Shopify platform was engineered for reliability and scale, making enterprise-level technology available to businesses of all sizes. Shopify currently powers over 377,500 businesses in approximately 175 countries and is trusted by brands such as Tesla, Red Bull, Nestle, GE, Kylie Cosmetics, and many more.
Switch ON marketing software for Hubspot CRM and Shopify
Email marketing playbooks for Hubspot CRM and Shopify.
New HubSpot CRM Contact
Add any new HubSpot CRM contact to a journey.
HubSpot CRM Contact Field Match
Add a contact to a journey when a particular HubSpot CRM field meets your criteria (e.g. contains a particular word).
HubSpot CRM Deal Stage Match
Add a contact associated with a deal to a journey when the deal stage matches your criteria.
Check HubSpot CRM Deal Stage
Check the stage of the latest deal associated with a contact.
Add HubSpot CRM Deal
Create a contextual HubSpot CRM deal.
Update HubSpot CRM Deal Stage
Update the stage of the latest deal associated with a contact.
Update HubSpot Contact Field
Update a HubSpot contact field to a specific value.
Shopify Abandoned Cart Recovery
70% of all carts are abandoned. Make more money by automating cart recovery.
New Shopify Subscriber welcome
When someone subscribes, educate them on what you stand for and nudge them towards making a purchase.
Turn Shopify browsers into buyers
Sick of window shoppers? Convert more browsers into buyers by sending them email with products they're most interested in.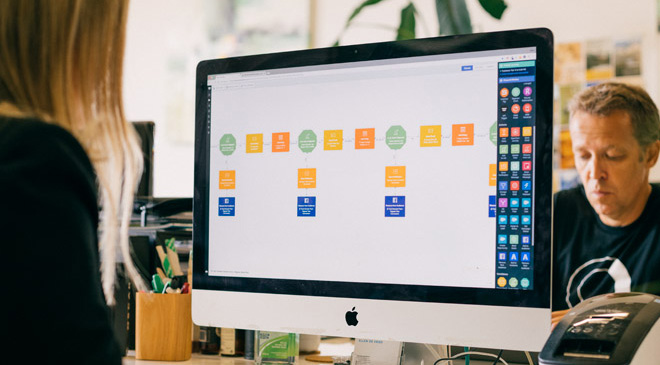 Switch ON better marketing for your business
The best email marketing for ecommerce and SaaS businesses.
Create branded pop ups to convert people who browse your store into subscribers, organize all of your customer data into a single place and show you the audiences you should target and setup all the campaigns you need to grow your store like abandoned cart, new customer welcome, birthday coupons and browser abandonment. Autopilot integrates and automates the applications you're already using like Hubspot CRM and Shopify.