March 14, 2016
Steal This Automated Journey That Led to 100+ Customer Reviews
We all love quick wins. LiveChat, a SaaS chat app with 15,000 customers, shared a quick win that has helped it earn a best in class 123 reviews (and 4.85 star rating) on the business review site, GetApp. The company automatically asks for a written GetApp review 30 minutes after a user gives a Net Promoter Score of 9 or higher. This journey took the team less than half an hour to set up, and it can easily be repurposed for almost any business. Here's LiveChat's automated review request journey and how it works: Sending an NPS survey is one of the ways LiveChat gathers customer feedback. When a contact's NPS score is greater than 8, they enter the smart segment trigger and the journey kicks off.

The system then checks the "nps_commented" field, which is set up like this: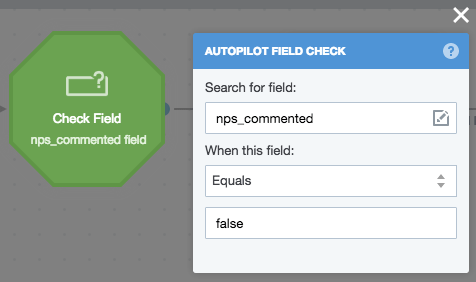 If the "nps_commented" field equals false, then the contact moves to the next shape – a delay of 30 minutes. This is enough of a delay so it doesn't feel like a robot sent it, but not so late that the person forgot they even completed the NPS survey.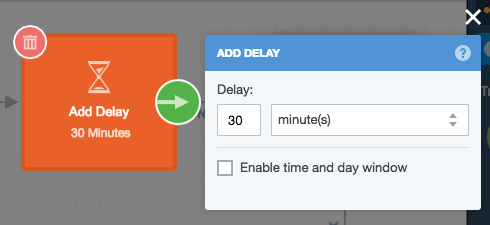 After the delay reaches its full amount of time, LiveChat sends this email: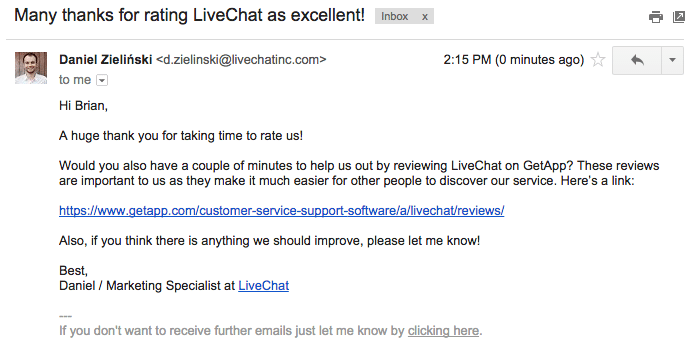 It's a text-based email from Daniel, one of LiveChat's marketing specialists. Daniel asks the user to take an extra minute to review the company on GetApp. This comes off as a natural next step since the user just gave the company a high NPS score less thirty minutes ago. Since launch, the email has garnered a 61% open rate and a 13% click through rate. You can hardly tell that it's an automated email; the only giveaway is the unsubscribe blurb at the bottom. Once a user clicks the link to leave a review on GetApp, an internal Slack message fires off to #ap-nps channel so the team can celebrate the quick win and stay in the loop.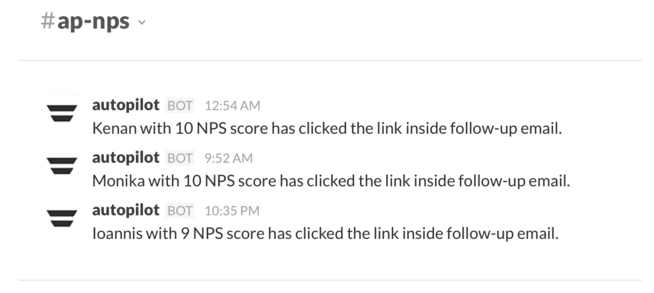 The Slack notification was set up like this in Autopilot: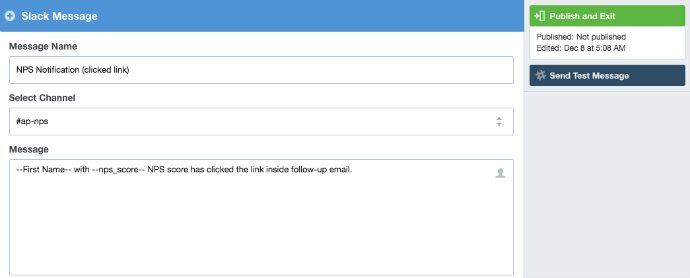 This automated journey took less than a hour to set up. And it's continually adding to the LiveChat's number of GetApp reviews (123 and counting…) Sign up for a trial of Autopilot and create this journey for yourself. It's a quick win you can knock out today.