July 30, 2015
Introducing Flight School And Some Funding News…
It's been an exciting few months since we debuted the new Autopilot in March this year. Since launch over 3,500 remarkable marketers have signed up for Autopilot, creating journeys to communicate with their customers right across the customer lifecycle. We've seen inspiring examples of how companies are thinking beyond traditional batch and blast email, to leverage timely, personalized and in-context messages and integrate their marketing systems. Our mission here at Autopilot is to make marketing automation simple, remarkable, human centric, and empowering. Yet we felt a little something was missing - a home online to get trained, inspired, and engage like-minded people.
Announcing Flight School…
Today we're excited to announce the next step in our journey to democratize and help all marketers be successful at marketing automation. Flight School is one part education platform, one part community, and expands on our Guidebook by explaining the theory, tactics and techniques that make up remarkable marketing journeys. Drawing from decades of experience using marketing automation, it's peppered with real-life examples and practical takeaways.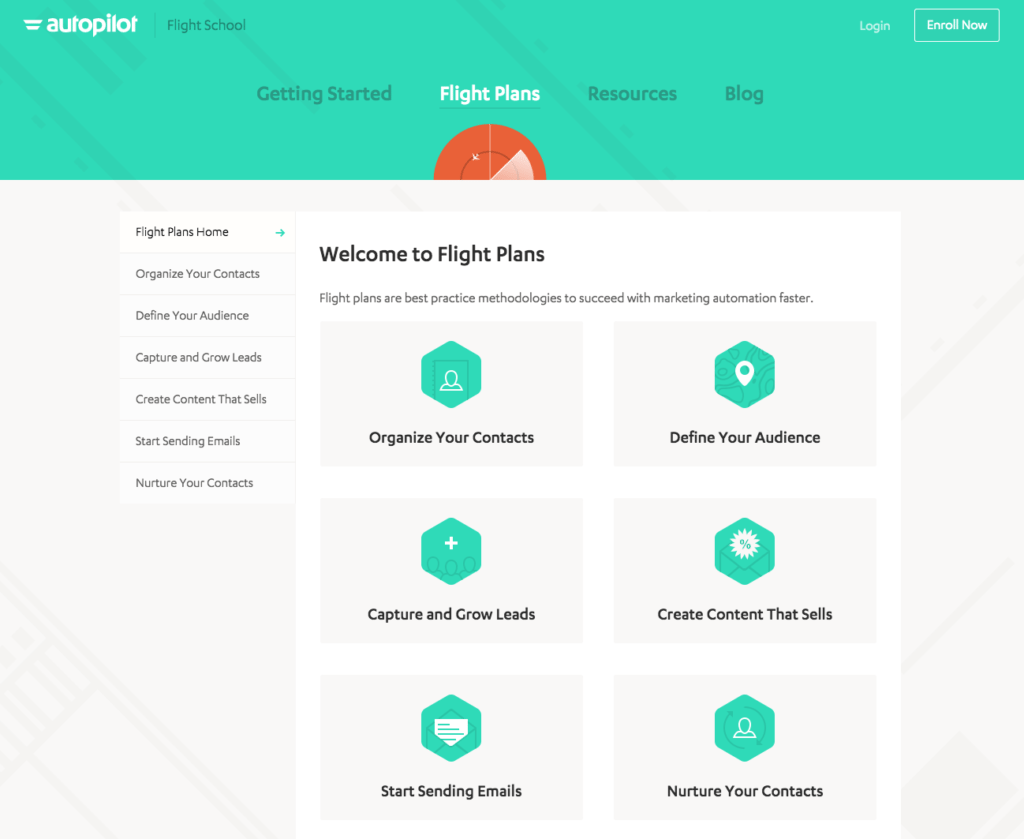 In Flight School, you will:
Follow methodologies ("Flight Plans") that walk you through how to grow faster online

Access pre-built, customer journey templates, called "Guides" and the theory and benchmarks of how they work

Browse valuable resources: including videos, infographics, reports, and marketing automation guides

Learn how to write content that sells, see email tear-downs, and absorb lead nurturing secrets for turning strangers into customers

Get plenty of opportunities to comment and share with the community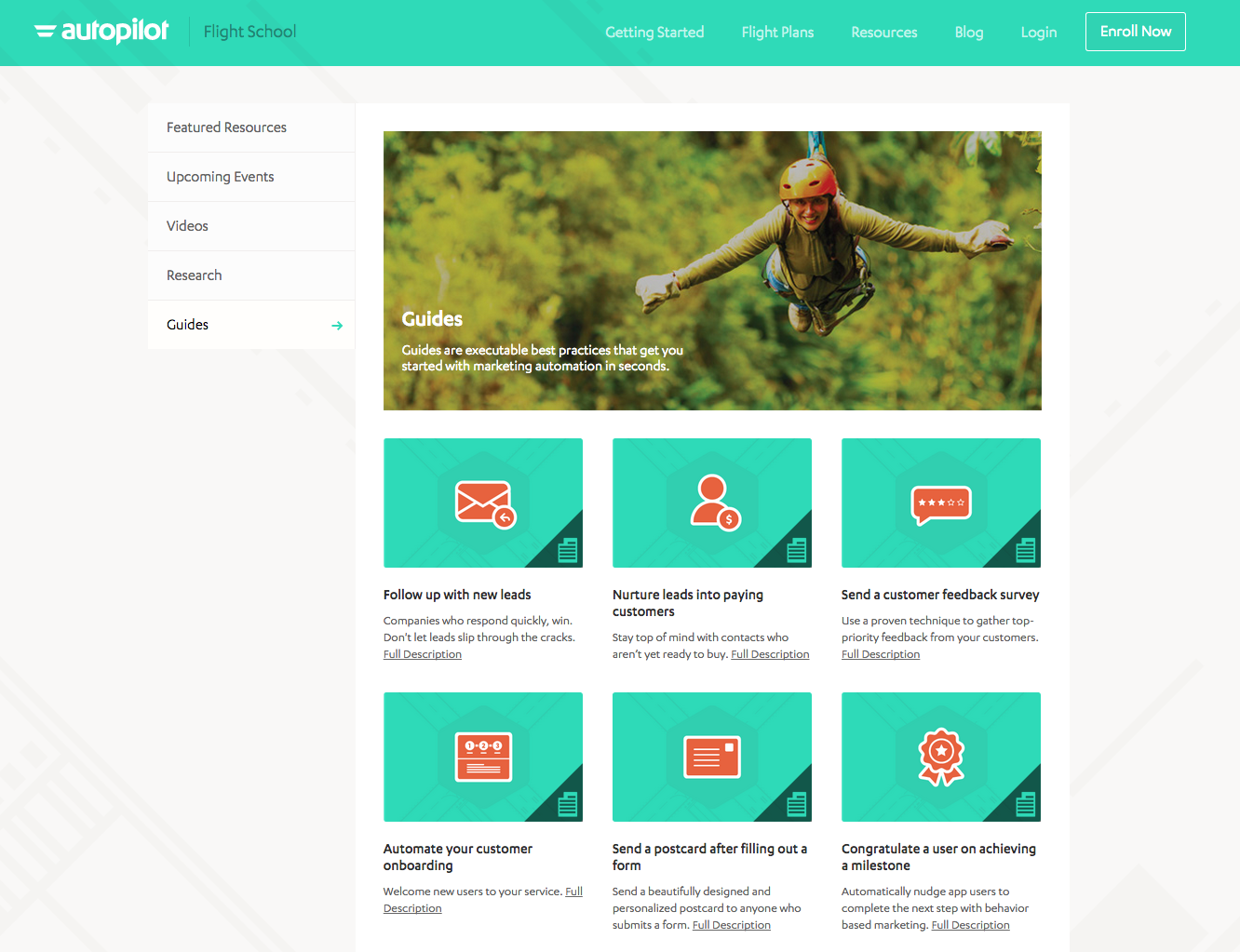 Flight School is completely free and accessible, not only for our customers but anyone hungry to learn. Our team has worked incredibly hard on Flight School and we're excited to hear your feedback as we continue to build this community of marketers who believe in creating remarkable customer journeys.
A new strategic investment
I'm also excited to announce a new strategic investment of $7M in funding from Salesforce Ventures, Stage1 Capital and our existing investors Rembrandt Venture Partners, Blackbird, Southern Cross Venture Partners, Garnett Ventures and Tim Draper. We especially thank our customers and community, for all your support that is making this possible. We will use this funding to grow our team of Autopilot-ers and continue to innovate and democratize marketing technology, helping the 96% of marketers who have not yet been able to adopt automation or graduate beyond batch and blast email marketing. Our strategy will continue to be to make marketing automation accessible for all. We are investing in our ecosystem with an API that allows you to connect to all the applications, services and channels you use in your business.
A big thank you
I wanted use this opportunity to say a big thank you to all of our customers and community. We couldn't do this without your support, feedback and belief in our team and product. You inspire us to reach higher everyday. I hope you enjoy the content in Flight School. Here is to remarkable marketing - and remarkable marketers!