April 28, 2015
The Essential Content Marketing Toolkit
In January 2015, Chief Marketing Technology Blog released their Marketing Technology Landscape Supergraphic. With nearly 2,000 vendors, a number that has almost doubled from 2014, how does the everyday marketer expect to navigate through the ever-growing sea of tools? Cue marketing toolkits, curated packages of best of breed tools that work well together for each of the marketing functions below:
Content marketing (this post)

Advertising

Marketing operations

Social media

Website
With so many platforms, so much learning, and a constant flux of needs and capabilities, we have compiled this set of recommendations to help you navigate the increasingly vast landscape of tools.
The content marketing toolkit
This toolkit is focused on content marketing. Why? Three reasons:
Content marketing is hot. In the 24 months from the beginning of 2013 to the end of 2014 alone, the output of content per brand has increased 78% on average.

Content marketing never goes stale. Unlike other marketing tactics where your ROI only takes you as far as your budget, content can be repurposed to take different forms for nurturing your leads and continues to drive website traffic and build SEO authority over time.

Content marketing is demand driven. Meaning that it is highly focused on serving consumers with content they want as opposed to more intrusive marketing like commercials and pop up ads we've all grown to hate.
An effective content marketing toolkit enables you to efficiently discover, create, manage, promote and analyze content. And partnered with a solid content strategy, ultimately grows your business by generating and nurturing leads with helpful and relevant content through every stage of the customer journey.
How did we develop our content marketing toolkit?
We combed through the abundance of tools available on the web asking these specific questions:
What are the essential tools to be successful in content marketing?

How does this tool help in the content marketing process?

Does it get the job done?

Does it work well with other apps in the toolkit?
So here are our best of breed recommendations for the essential content marketing stack.
**For Content Ideas and Discovery: **Feedly
*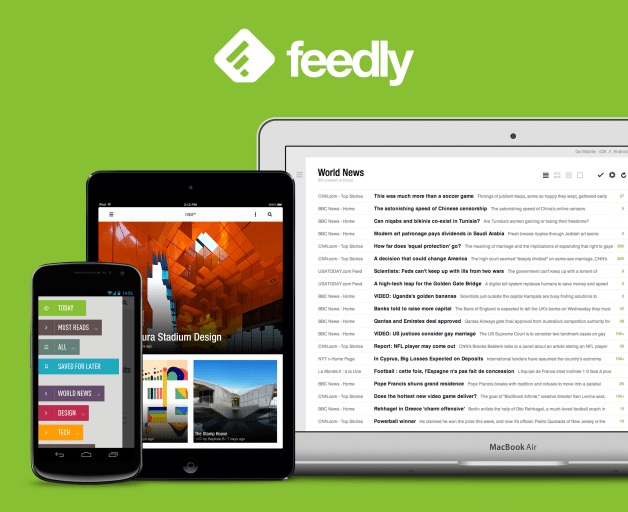 * Feedly is simply the best RSS reader available. It aggregates and organizes your favorite industry sites to make the consumption of news and blog content a one-stop shop. An important part of our blog strategy is having a strong understanding of the trending topics and latest research in our space. We subscribe to over a hundred blogs related to marketing on Feedly to stimulate inspiration from the headlines and articles we see most often. Feedly is not only an excellent source of ideas and content discovery, but it can also be used for identifying opportunities to engage with influencers, finding articles as part of your blog commenting strategy and for curating content to distribute on your social media channels. Pro Tip: If you come across an article on Feedly that you think would be valuable to your audience, share it on your social media channels and attach a call-to-action back to your own site with snip.ly.
**For Creating Images: **Canva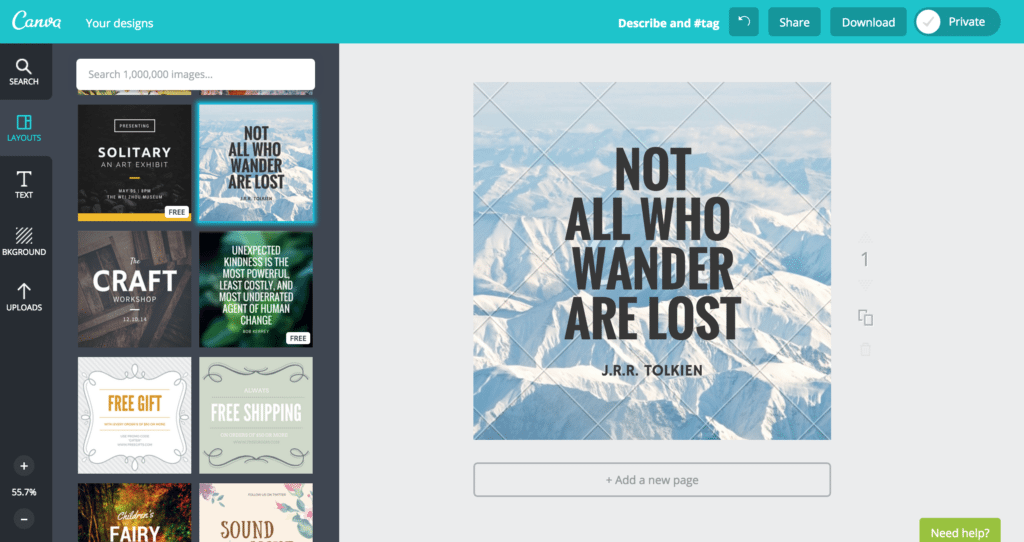 You don't need to be a designer to create quick, beautiful and professional images to accompany your content. Canva is great for design beginners and offers an array of pre-sized design options for web or print: social media posts, email headers, ebooks, events, ads, infographics and beyond. Canva comes with hundreds of templates free for you to customize and make your own in a drag and drop simple graphical editor. Pro Tip: If you know the exact size you need for your design and know what you want it to look like, you can use custom dimensions and upload your own images to add to your creation. Trust me, this is way easier than Photoshop.
**For Content Management: **Wordpress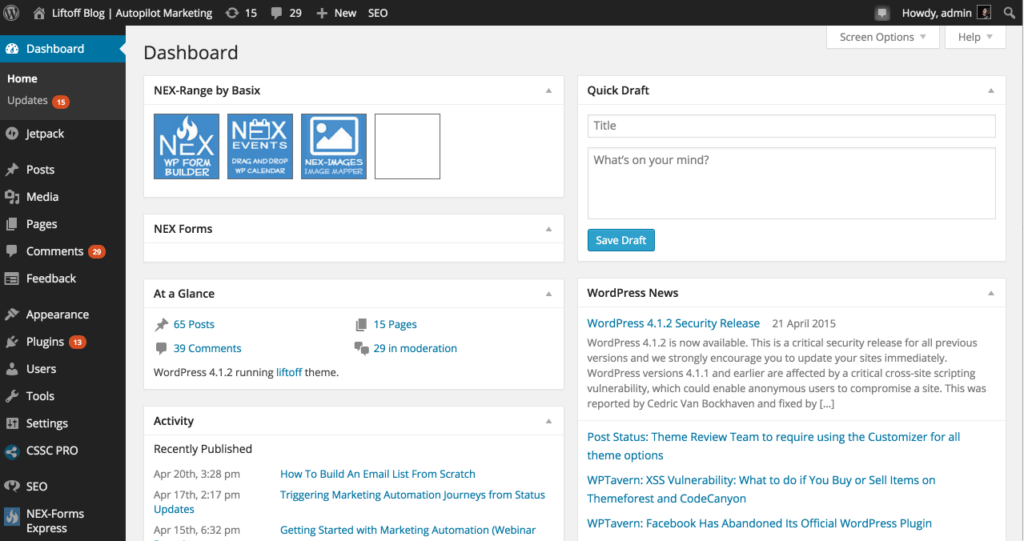 Wordpress powers 23% of the internet. Now that's a staggering stat and the reasons are valid: it's one of the most powerful and customizable content management systems (CMS) you can choose from. Not only that, but it's an open source platform meaning there is a huge community of people all over the world developing its plugins, themes and templates, many of which are free to users. Our blog (the one you are reading right now) is built on Wordpress. We use it everyday to draft and publish our blog content. If you aren't familiar with Wordpress already, Squarespace is arguably a more beautiful alternative that is easier to set up right out the box and has a WYSIWIG (what you see is what you get) graphical editor for less tech savvy users. Website Builder Expert did a recent comprehensive comparison of Wordpress and Squarespace and I recommend checking it out if you're not sure which is right for you. Pro Tip: If you are a Wordpress user and haven't done so already, go download the plugin Wordpress SEO by Yoast. It is a single plugin that offers everything you need to optimize your blog or website for search engines, from meta descriptions and focus keyword to page titles, content analysis and more.
**For Sharing Content: **Buffer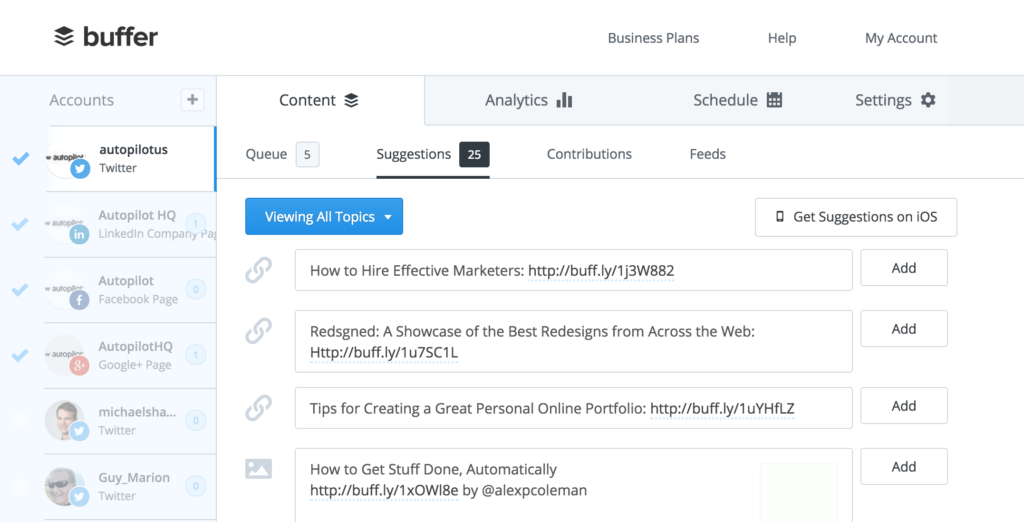 Hands down, Buffer is my favorite tool for scheduling content to share across social media channels. Simply add your Twitter, Facebook, LinkedIn, Google+ or Pinterest accounts, choose your timezone, create a posting schedule and Buffer will do all the heavy lifting of making sure your content goes out for you. One of my favorite features from Buffer is it's browser extension that lets you share content from any webpage. When you click the Buffer icon, Buffer will automatically pull the title of the article or any highlighted text into the post, shorten your link and show a preview of the image that will accompany the post. You can edit with any relevant hashtags or handles then post to selected channels right then and there. While it makes sense to want to share your latest blog across all your channels at once, I'd recommend tailoring your message to each social media outlet as a best practice. People go to Twitter for different reasons than Facebook, which is different still from LinkedIn, Google+, Pinterest and so on. **Pro Tip: **Try Buffer's Optimal Timing Tool (Beta) after signing up for an account. Buffer will look at your past 5,000 social engagements (e.g. likes, favorites, click, etc.) and suggest the most optimal times for you to post. They'll even throw in an "experimental element" to help you find unexplored and new timing areas.
For Content Amplification: Autopilot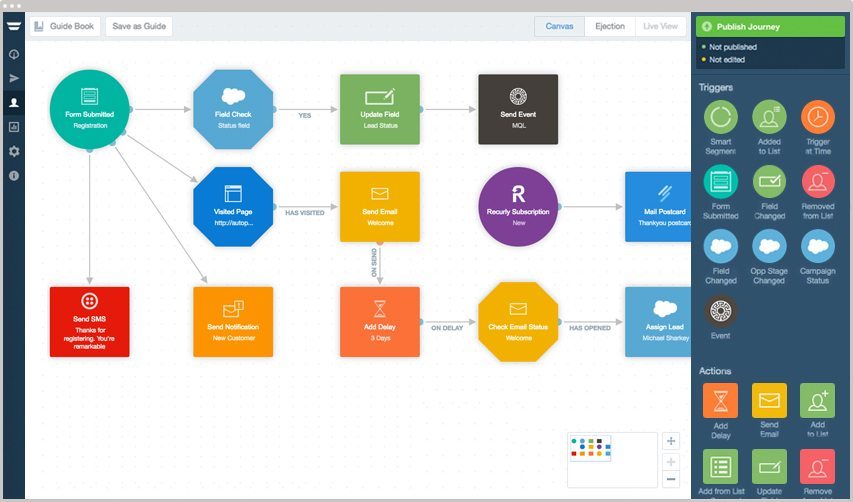 (Disclaimer: I am Autopilot's Demand Gen Manager). Autopilot is a new kind of marketing automation software that helps you amplify your content by sending it to contacts in your marketing database at the right time, on the right channel. You can easily create all kinds of automated lead nurturing programs or personalized marketing campaigns (called "journeys") based on how people are engaging with your content, product, and website, and get real-time visibility into those interactions through its addictive real-time feed. This not only extends the lifetime value of your content, but enhances your overall customer experience and improves your lead-to-sale conversion rates. Autopilot's graphical editor allows you to map out every touchpoint in the customer journey across email, text and direct mail by dragging and dropping. Try it for yourself. Pro Tip: If you're not sure where to start, use a tried and trusted best practice journey from the Autopilot Guide Book. You'll find everything from "The Basics" meant to help you get started quickly to more advanced journeys like "30 Day Trial Nurture" meant to provide a framework for converting trial leads into paying customers.
For A/B Testing Content: Optimizely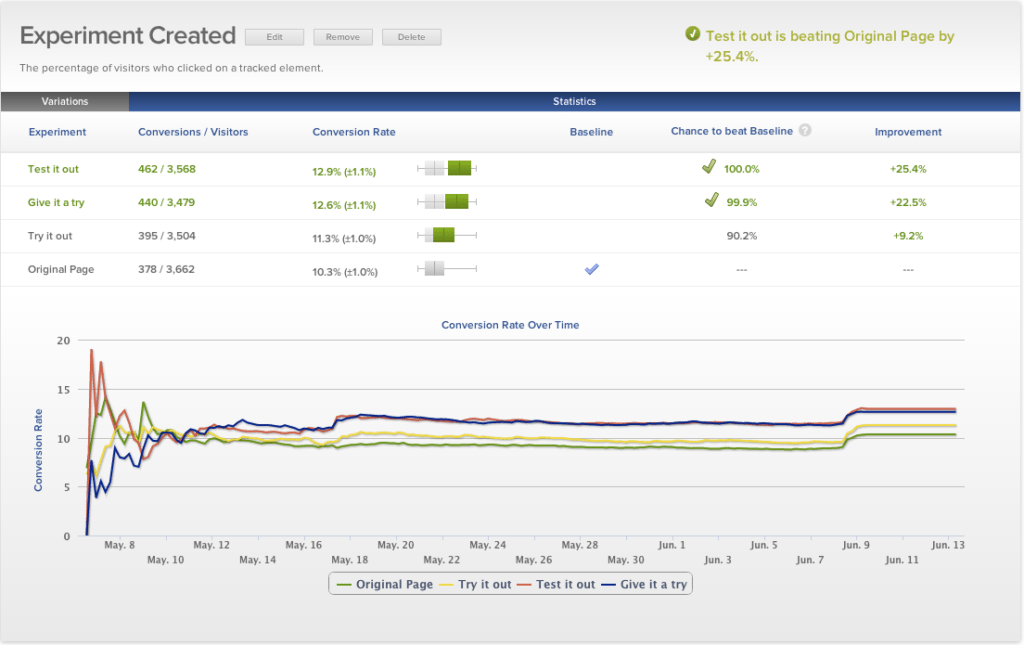 Raise your hand if you've ever made a marketing decision based on what you "think" your audience will respond to. Me too. Optimizely is a simple way to turn assumptions into facts - it enables you to A/B test elements like messaging, design and video to see what drives the highest conversion rates on your website. Pro Tip: Test one variable at a time and allow each test to run for a sufficient length of time. Some basic things you can start testing include: your call-to-action message and button color, your headline text, your online pricing, your hero image, the placement of your form and the number of fields required on a form. Here are 71 more A/B testing ideas from Optimizely.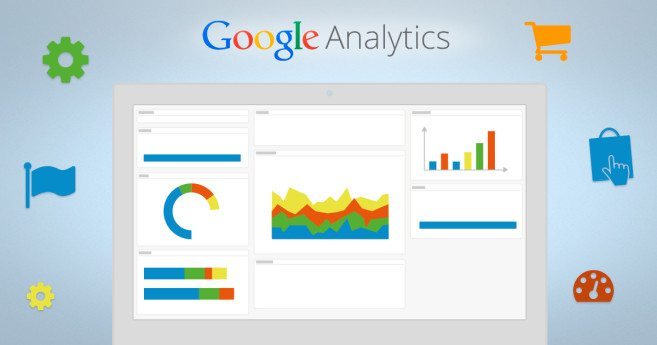 Having a content strategy without measuring its impact is like talking without listening. It's been said before, "if you're not measuring, you're not marketing." Google Analytics is a powerful and free tool that gives you access to a wealth of information about your audience and their activity on your website. You can quickly gain a better understanding of what content is driving traffic, generating leads and contributing to conversions. At Autopilot, we use Google Analytics to track our highest performing blog posts based on number of page views, time on site, and bounce rate. Some of our other favorite reports include:
Referral traffic

Traffic by source/medium

Behavior flow report

New vs. returning visitors
**Pro Tip: **If you have a piece of gated content, define a goal in Google Analytics to track it's success rate. Each time you promote the content on a new channel, generate a unique URL with UTM parameters. Over time, you'll be able to determine what source/medium is driving the most downloads in your Conversion Reports.
The Essential Content Marketing Toolkit
To recap, here's our picks for the essential content marketing toolkit:
There are more curated toolkits headed your way in the coming months. In the meantime, check out The Essential Lead Nurturing Toolkit and The Marketing Stack for High Growth SaaS Companies. What are your favorite content marketing tools? Are there any apps that we missed? Please share with us in the comments.