November 12, 2019
Holiday marketing tips for small businesses
The holiday season is the busiest and most challenging time of the year for small businesses. On the other hand, it can also be the most rewarding.
In the past, the holiday season consisted of only 3 main retail-heavy events: Thanksgiving, Christmas, and Hanukkah. Today, we now have Black Friday, Cyber Monday, Boxing Day — and a plethora of holidays spread across the last 2 months of the year. The season officially begins with Black Friday, the day after Thanksgiving Day. Since 1952, the day after Thanksgiving has been widely regarded as the start of America's Christmas shopping season. Cyber Monday follows shortly after, leading up to the slew of December holidays. Although Black Friday and Cyber Monday began in the United States, shoppers from across the globe have come to embrace the 2 months of holiday shopping in recent years.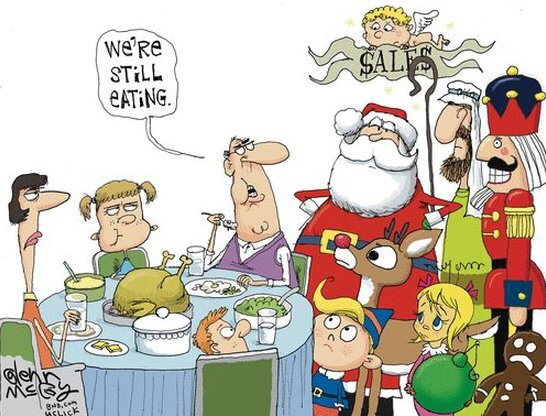 If you run a small business, promotional opportunities are plentiful during the holiday season — and you certainly don't want to give that advantage to your competitors, some of whom may have started preparing already. In this article, we compile a list of 6 holiday marketing ideas to make the holidays work for you, not against you.
Set your holiday marketing objectives in stone
First things first. Think carefully about your objectives for this period. Each small business is different, so your goals won't necessarily be the same as the brick and mortar store next door or a competing e-commerce retailer. What is it that you want to achieve during the holiday season? Do you want to acquire new customers? Are you aiming to increase monthly revenue? Or would you rather use this opportunity to increase brand awareness? Or a combination of the above?
Whatever you decide to do, remember that it's better for your small business to focus on a few objectives and do them well rather than frantically try and do too much at once — and risk failing to meet any of the objectives during an already-busy time of year.
Don't leave planning to the last minute
No matter what you're planning to do for your holiday marketing campaign, you can never be too prepared. You may decide on a simple holiday marketing campaign, but nevertheless, you should still take into account budget considerations, including unexpected costs that may arise during this often-chaotic time and holiday pay.
And although your staff may happily agree to work extra hours during this period, it's also a good idea to consider hiring additional staff if you think you may need extra support. For example, you might require an extra pair of hands to work the extra opening hours at your store or require an additional half a dozen staff to work Christmas parties that your restaurant is putting on through December.
If you run a retail operation, we also suggest keeping a firm eye on your inventory — this is crucial, regardless of whether you run a brick and mortar business or an e-commerce website. If this is your first time running a holiday marketing campaign, we suggest ordering a little more than what you think you need. After all, nothing is worse than running out of supplies and making your customers annoyed, angry — and immediately running to the open arms of your competitors. And if you have surplus stock at the end of the holiday season, you can always sell them after the holidays at a discount.
Ensure your website is up-to-date and optimized
Your website is the most important tool you have for marketing your business, services, or products. Think about it: any time you want to learn more about a particular brand or its products or services, what's the first thing you do? Do a Google search. What you find (or don't find) often immediately shapes your perception of the business or brand you're looking up.
Your potential customers will be doing exactly the same thing when researching your small business, so it's important to ensure that your website looks great, your content is accurate and engaging, and everything is up-to-date. If your website looks like it hasn't been updated since 1995 (flash animations and hit counters, anyone?) or your content is incorrect, you're essentially telling potential customers that you don't care. Don't forget to also let people know if your customer helpline or live chat facility is only available during certain periods, for example. And if you run a physical store or restaurant, be sure to include your opening and closing hours over the holidays.

  





We also suggest thinking of ways you can enhance your website for the holiday season. Start by making sure your website is optimized for mobile and that its speed is up to scratch (it's also a good idea to test your website on different screens and devices). You can also consider short-term tactics such as offering your customers free shipping during the holiday season, creating holiday-themed videos or product demos, and adding seasonal components to your website such as Christmas-themed Headsup messages to welcome returning customers to your site.
Take advantage of all your marketing channels
Your website shouldn't just be the only channel you use to promote your small business this holiday period. We know that the best marketing efforts reach the right audience with the right message in the right place at the right time — and multi-channel marketing is all about connecting with your customers in the right place. This involves utilizing a variety of marketing channels to connect with your customers at various points in their buying process. Specific examples of marketing channels you can use in a multi-channel marketing strategy are email, text messaging, direct mail, social media, in-app messaging, and more. The key is context.
Be smart with your marketing and remember that clever holiday marketing ideas coupled with the right channels can be far more effective than throwing money at every single channel you can think of.
Use technology to help you work smarter
No doubt you and your staff will have a lot on your plates during the next few months. Thus, it makes sense to invest in technology that will make your lives a lot easier this holiday season. No, we're not talking about robots that may take over your jobs. We're talking about software that is specifically designed to help your small business save time and money by automating menial tasks. Think payroll software, point-of-sale (POS) tools, customer relationship management (CRM) software, and marketing automation solutions.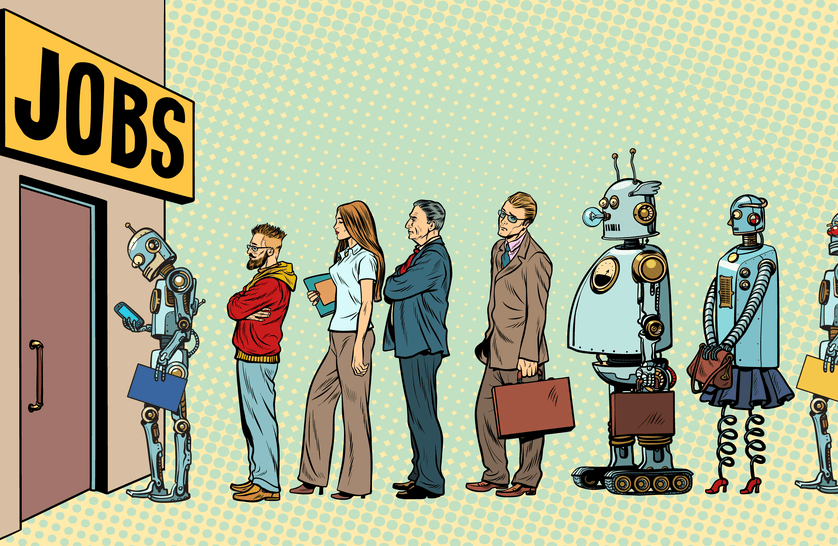 For example, CRM software such as Pipedrive or HubSpot CRM is useful for gaining better insights into your key audience segments such as who they are, how much they spend (per week, per month, per year) and how often they buy from you. You can then use this information to craft targeted promotional material that's more likely to lead to a sale during the holiday period.
Many CRMs also integrate with marketing automation software such as Autopilot, so that all your prospects' activities throughout the entire funnel are easily accessible through one solution. By syncing information both ways, everyone in your business can know the marketing history of each prospect or customer they interact with.
For example, you may own an Italian fine dining restaurant that offers function packages for office Christmas parties. A lead may fill out your enquiry form on your website and select an option from a drop-down list that asks what their budget is. They may then provide additional information in the optional comments field such as dietary requirements or special requests such as access for disabled employees. With Autopilot, you can capture that lead's message, add it to their Pipedrive deal to save your guest relations team time when following up.
Technology allows your business to work smarter; the more you know your customers, the better your products and services will become.
Don't forget to look after your existing customers
Chances are that the visitors who come to your website during the holiday season will be a balanced mix of new and returning customers. Bringing in new customers to your business may be one of your objectives this holiday season, but don't forget to look after your existing customers. After all, repeat buyers deliver the same revenue as 5 new customers combined and are 9 times more likely to convert. According to an Adobe study, repeat buyers also comprise just 8% of visitors but deliver a staggering 40% of revenue, making them a lucrative segment of customers.
If you treat your current customer base well during the holiday season, they'll be happy to keep returning to you and recommend you to others all year round. Consider rewarding these customers with free samples, a simple "thank you" email (such as the WWF email below), discounts and vouchers, or a holiday-themed competition — after all, everyone loves the thrill of entering a competition and having a chance to win a prize for free.