September 21, 2020
Improve your customer journeys with these 4 steps
The single most important thing you can do to drive growth in your business is to map your customer journey. When done correctly, customer journey mapping can change the way you view your entire business and improve how it performs. If your business already has a customer journey map in place, then you're likely aware of its importance in understanding how your customers engage with your business.
But merely having a customer journey map doesn't necessarily mean that it's delivering on expectations. There may be room to improve, untapped potential for gaining a better understanding of your customers, or opportunities to turn that information into tangible returns. And utilizing quiet periods in your business is the perfect time to revisit and refine your existing customer journey map.
Here are the 4 steps you need to take to improve your customer journeys — and make it easier for your leads to convert.
Step 1: Establish your goals
Before you begin to create your map, you must ask yourself why you made one in the first place. Here are some examples of goals that our customers have set when refining their own customer journeys:
Ensuring your team members gain more empathy and insight into the customer experience;
Reducing churn; and so on.
Whatever your goals are, it's important to set them before refining your customer journeys so you can measure performances. For e-commerce businesses, success can mean that more customers completed the checkout process. Meanwhile, SaaS businesses may measure success by a drop in churn rate.
For subscription management company Chargify, improving the quality of leads being funneled from marketing to sales was a goal set in 2019. WIth this goal in mind, the Chargify team were able to successfully qualify and nurture engaged leads, enabling the sales team to prioritize their efforts and see their leads-to-opportunities ratio triple.
Step 2: Visualize your existing customer journey
The next step involves putting yourself in your customers' shoes. This may involve going to your business' website and buying from your Shopify store, subscribing to your own email newsletter, signing up for a free trial of your SaaS product, or completing your customer or employee onboarding program.
As you go through that process, create a visual representation of your customer journey. Based on this journey you experienced as a "customer," you can start to map it out by using sticky notes on a whiteboard or by using a visual marketing automation solution like Autopilot. Once you've mapped out your current customer journey, you will be able to identify any friction points that your customer will face when interacting with your brand.
It's important to note that this stage involves fixing these gaps, or "leaking buckets," rather than going out to acquire new customers. If these gaps are not fixed, they can cause your business to lose potential customers — and leak valuable resources.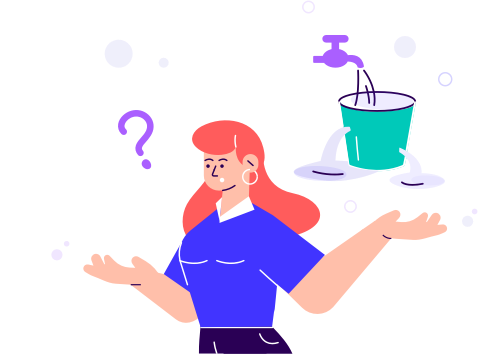 For example, on-demand wellness app provider and Autopilot customer Blys partners with massage therapists in Australia and New Zealand. After mapping their existing therapist onboarding program, the Blys team spotted several friction points faced by new therapists.
"When we started, therapists would sign up to work with us and then we wouldn't hear from them. A month later, they will come to us with questions such as 'do I need to submit timesheets?'" explains CEO and founder Ilter Dumduz. "That's when we realized that there was a massive gap between sign-up and becoming comfortable with using the platform. We then knew that we needed to be more proactive in communicating with them from the beginning — and this included checking in after their first job."
As a result, the Blys team re-worked their onboarding journey to include a check-in email that is sent as soon as a therapist accepts their first job. Upon completion of that all-important first job, the therapist receives another email, inviting them to respond with any queries they may have.
Step 3: Implement your new touchpoints
As you map out your journey, add new steps and touchpoints you think will help people during the interest, intent, and evaluation stages move to the purchase and retention steps. There are many ways to make your customers more likely to purchase and repurchase. These include:
When executing this step, it's also a good idea to collaborate with your marketing, sales, and customer service personnel to address concerns they hear from potential and existing customers.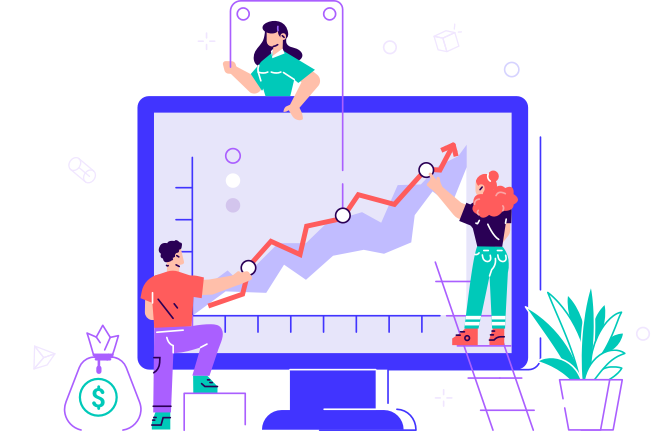 Step 4: Evaluate your new customer journey
Just because you've created your customer journey map, it doesn't mean your work is done. Step 4 is the most important part of this process: analyzing the results. How many more people are clicking to your website, yet abandoning their shopping carts? Are the new resources you've created helping your customers or is there more you can do to help them?
These are just a few examples of the sort of questions you should now be able to answer with your finished map. It's also important to remember that optimizing your customer journey map is an ongoing process. Maps should be updated regularly and utilizing quieter periods in your business is a good time to do this. And testing, the basis of any successful and adaptable customer journey, must occur alongside this process.
The ultimate growth engine
Thinking through your own customer journey and mapping it out is the single most important thing you can do for your business. In fact, we've done the same thing as a company. And as a result, we managed to grow our revenue to 8 figures in just 4 years. To find out how we did it, download our free ebook.
We hope that by sharing what we did, you can steal the best bits to enhance your own customer journeys.