October 21, 2015
Introducing Headsup: An Entirely New Way to Connect with Your Customers
A few months ago we began looking at how marketers are currently communicating with their customers when browsing a company's website or when using their product. What we saw during these opportunities of high engagement was interruptive pop-ups, subscribe boxes and annoying overlays that appeared as you tried to scroll down the page. The mobile experience was even worse. Most mobile websites loaded promotional overlays that took almost a minute to close before being able to read the content. Yuck. The whole experience was broken.   The problem is that modern marketers are lacking access to their customers beyond sending emails. Support and product teams have had live chat, in-product messaging and feedback widgets for years, but marketing has had little control beyond set and forget subscribe boxes, non-personalized offers, distracting overlays and generic pop-ups. We decided to ask thousands of people how marketers could communicate better with their customers. According to our findings, people expect to receive marketing that is timely, knowledgeable and personalized. When it comes down to it, everyone just wants to be talked to like they're a real person. In fact, 72 percent of those surveyed said they are frustrated when they receive generic marketing that doesn't relate to their interests or past purchases. On the flip side, they are more likely to respond to a company's proactive outreach when it's personalized and delivered in the context of browsing a website or using a product. But how could marketers communicate with their customers on these channels at key moments of the buyer journey in a way that is as easy as sending an email?
Meet Headsup
With Headsup, we're not introducing a new feature, we're introducing an entirely new channel for marketers to communicate with their customers. We're giving you the ability to reach customers with highly relevant messages while they are actively browsing your website or in your app. Headsup is about being personal, contextual and being able to engage with the right message at the right time as part of the customer journeys you create.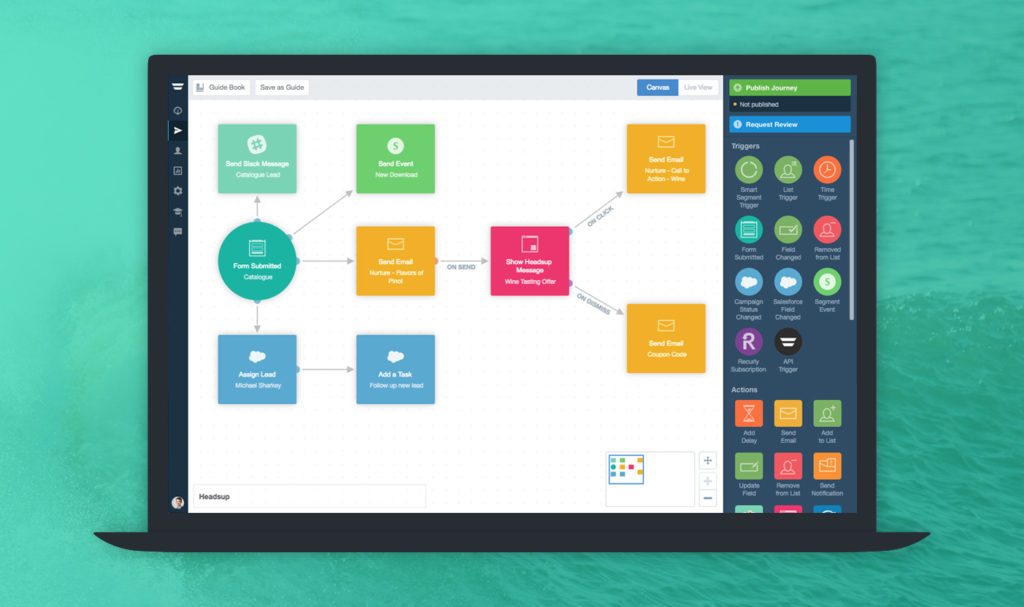 How Headsup works
Headsup messages can be woven into your journeys along with your emails, text messages and postcards to create a unique and cohesive customer experience just as simply as adding any other shape to your canvas in Autopilot. Each message is sent from a relevant team member and includes their full name, photo and position. Headsup messages also allow marketers to include dynamic personalization variables from a customer's profile like their first name, title or company. This ensures every message has a personal touch. Headsup gives marketers a new opportunity to easily guide customers to success by recommending relevant content based on their past behavior and activity. There are 3 types of Headsup messages we're announcing today:
Call-to-action

Reply back

Subscribe
Each message is focused on a unique outcome whether it be inviting them an upcoming webinar, suggesting a new feature in your application, asking for feedback or driving opt-in subscribers to a new list.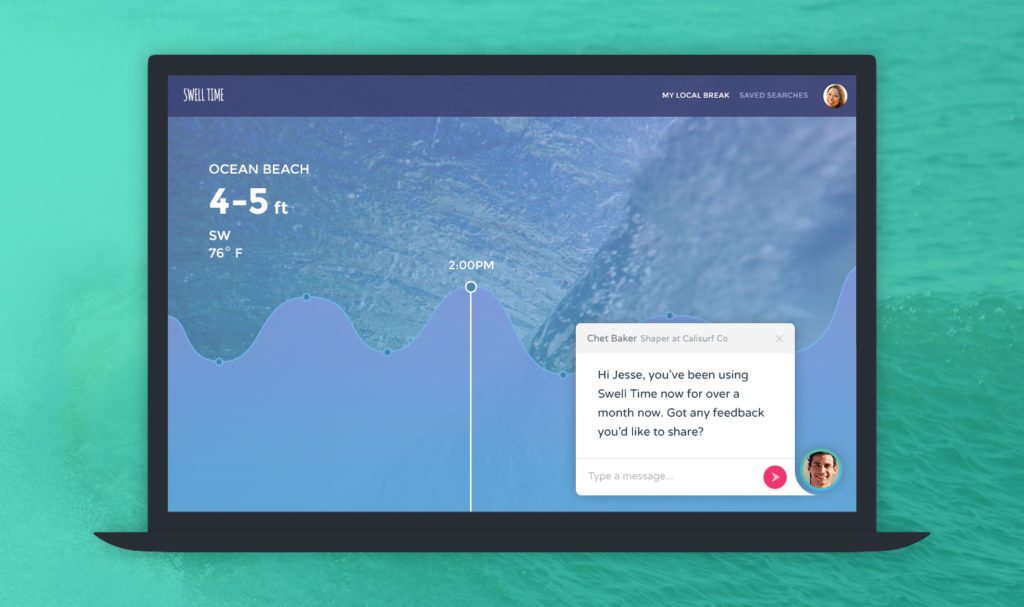 You can use Headsup messages as a compliment or supplement to your other communications. For example, after someone signs up to your product you may want them to enroll in a training webinar. Instead of just sending an email out of context, a Headsup message can be used at a time of high engagement, like when they log in to your app or visit a support article in your knowledgebase.
Perfecting the design
We tested over 100 designs to arrive at the final version of Headsup. Internet users today have trained their eyes to ignore anything that resembles an ad so we experimented until we reached a design that felt personal, familiar and most importantly returned the highest conversion rate.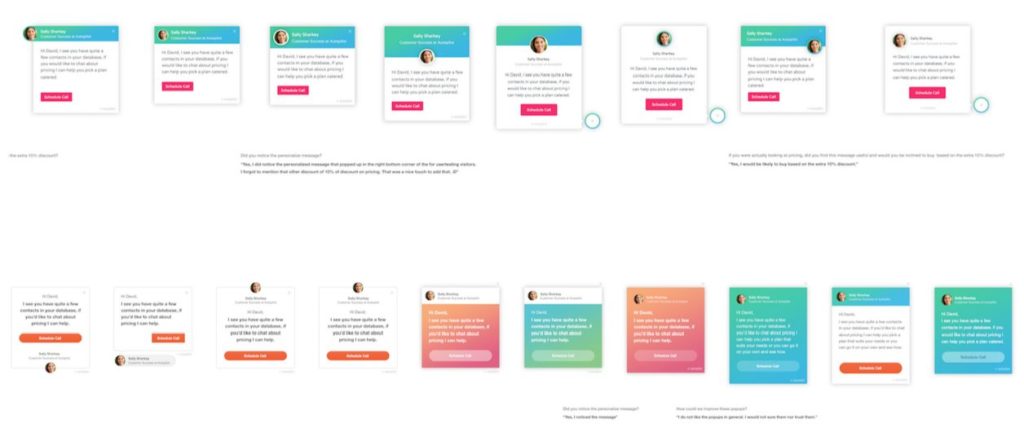 Our final design won the hearts of our test candidates and produced a statistically significant, whopping click through rate of 41% (which is 14X higher compared to a typical email rate of 2.9%)!
Over to you
We're excited to see how you use Headsup on your website and in your product as part of the customer journey. Over the next few weeks and months we'll be sharing Headsup case studies, guides and tutorials to help you make the most of this remarkable new channel. We'd love to hear your feedback as you introduce Headsup into your existing journeys. Log in to give it a go.