November 16, 2020
Last-minute tips to boost Black Friday sales for online retailers
Black Friday (and its online cousin Cyber Monday) has become a significant part of the retail calendar for more than a decade. For many retailers, the Friday immediately following Thanksgiving Day unofficially marks the start of the Christmas shopping season and launches a revenue boon that pushes sales into the black.
Originally a brick and mortar phenomenon, Black Friday was the day when queues of bargain-hungry shoppers would snake around the block before stores would open their doors post-Thanksgiving. Black Friday's deep discounting of big-ticket items caused headline-grabbing scrums for bargains, boosting sales, and delivering an opportunity to offload late-season stock.
Black Friday has grown significantly over the last decade. In 2018, Black Friday was responsible for $6.22 billion in online purchases in the US (Adobe Analytics), and in 2019, consumers spent at least 25% more than the previous year. The National Retail Federation (NRF) adds that 71% of this overall spend was on gifts, thus indicating that Christmas is very much in customers' minds.
Given Black Friday's popularity growing by the year, this event presents an incredible opportunity for e-commerce businesses to take advantage of your customers' willingness to spend big in the lead-up to Christmas. While some e-commerce businesses may already have their online stores and supporting marketing campaigns in perfect working order for the occasion, others may be slightly behind. If your e-commerce business falls into the latter category, fear not!
While it might be a little too late for major website overhauls or large-scale multi-channel campaigns, there's still plenty for e-commerce businesses to do in order to make the most of such a busy shopping season. In this article, we present 5 tips for you to consider in order to maximize the potential of this holiday season in the weeks leading up to Black Friday.
Establish what you'd like to offer to your customers
Naturally, you should be offering major savings on Black Friday. Think about what level of discount would pique your customers' interests while ensuring your business still retains a healthy profit. Next, look at the sort of products you currently have that will need to go before the end of the year so you can slash inventory; products that take a long time to sell can be heavily discounted while better-selling items can be reduced at a lower rate.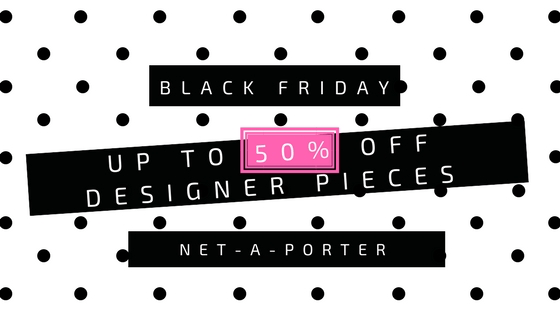 But why stop at discounts? It's a good idea to add some additional incentives to keep your customers coming back after the holidays are over. Incentives may include free shipping offers for November, for example, or discount coupons for their next purchase to encourage them to come back.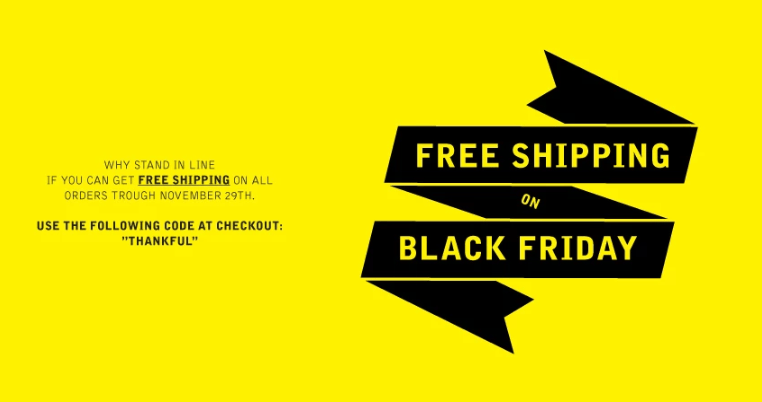 Test website performance
Each Black Friday seems to be busier than the one before and retailers need to be sure they can handle the volumes of traffic from Black Friday (and Cyber Monday) shoppers.
When a customer clicks on your website, load speed is the first impression they will have of your brand — and they expect your website to load fast. According to research conducted by Google, slow load times result in lower engagement. However, a fast-loading website can lead to higher engagement rates. And when visitors are engaged, they click more, buy more, and convert more often.
This year, you may have spent some time focusing on lowering website load times. But if you neglect to consider how your website will handle the increase in e-commerce traffic during Black Friday and Cyber Monday, all your efforts will have been in vain — and a website going down during a large sales event can be a disaster in terms of lost sales.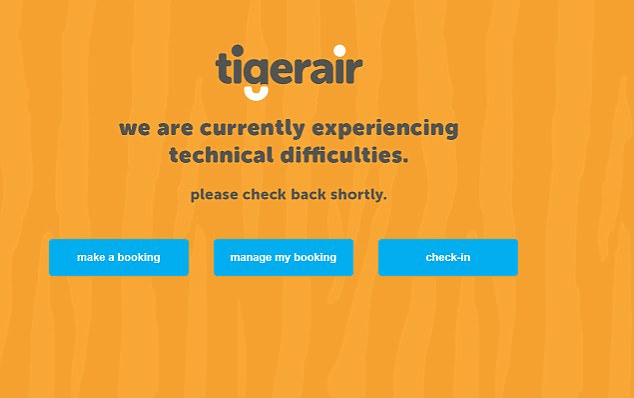 Try performing a load test so you can see if your e-commerce website can withstand large surges in traffic under controlled conditions. The aim here is to understand how your website will perform when real visitors start to visit your page in large numbers. Doing a load test allows you to receive advance warning of any performance issues your website is likely to experience during the Black Friday sales; you can then take action to fix any problems before retesting to find out if the fix has worked.
Take advantage of social media
Forgot to plan ahead with paid search? Left your SEO strategy a tad too late this year? All is not lost. Use this time to beef up your social media presence with organic posts and eye-popping ads.
In 2018, more than 130 million people around the world joined in the conversation on Instagram to give thanks, share holiday posts, and of course, look for the best Black Friday deals and bargains (Facebook Business). On Facebook alone, there were 450 million views of Black Friday and other related videos, documenting everything from shopping guides to in-store wins.
With so many people actively sharing and shopping all over social media, you want to make sure you are optimizing your Black Friday marketing so you can target the right people, convert your posts into sales, and join in on the festive fun. And believe it or not, this isn't a terrible time to err on the side of posting too much; your customers are expecting to be inundated with ads at this time of year. The important thing is to make your social media posts and ads worth their while, so take some extra time crafting your messages to make sure they're not just on point but also stand out like the Happy Socks example below.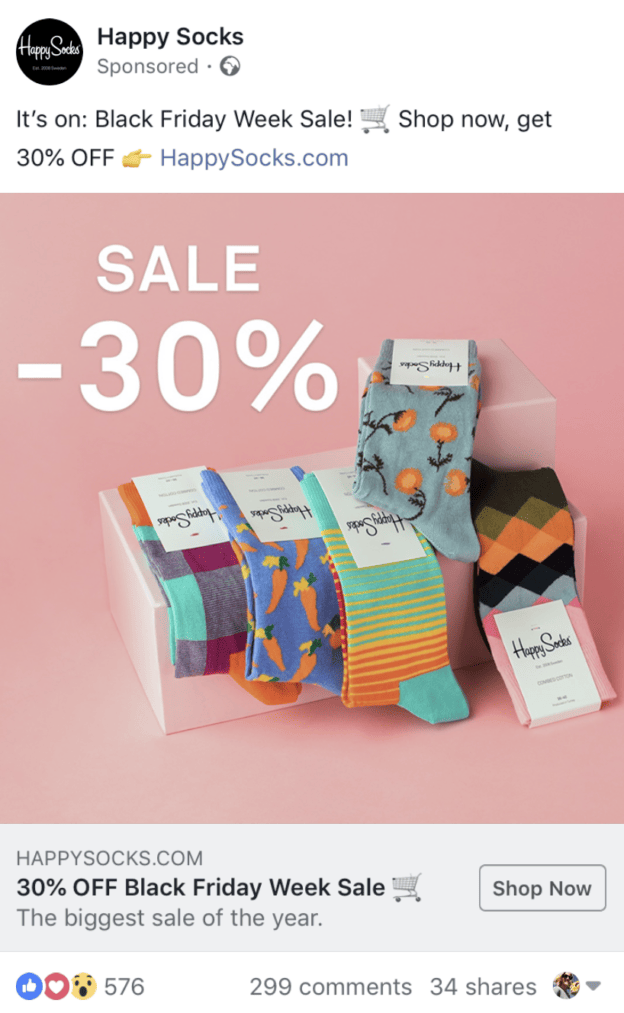 It's also a good idea to run an AB split test of different versions of your social media ads. For example, you might have a hunch that the colors used in the image would result in a higher conversion rate while your colleague may insist that customers care more about the copy. With Autopilot, you can use the following journey to conduct a simple AB split test of variations of your Facebook Ads using a test list that represents a portion of your primary list.
Once you have completed the test, you can then take action and display the winning ad to everyone else on the list.
Get your abandoned cart emails ready
Email is likely to be your BFF during your Black Friday campaign and as customers roam the Internet looking for the best bargains, they will add things to their carts to save for later. Extra traffic around busy sales periods means more people are abandoning shopping carts as they frantically shop around, trying to find the best possible deals. In fact, studies found that the average cart abandonment rate jumps from 67.91% to nearly 75% on Black Friday. This means that for every 100 orders you receive, there are roughly 300 people who went to your site, added something to their cart, but didn't complete the check-out process.
Black Friday presents a huge opportunity for you to obtain permission to market to shoppers, and to recover abandoned sales using effective abandoned cart emails while customers are in purchase mode.
Once you've crafted the perfect abandoned cart email, get your Black Friday abandoned cart workflows set up in order to save you time and money in the long run. Use the following Autopilot cart abandonment journey to automate the email send and incentivize the customers who haven't completed their orders to return to your website.
Make holiday shopping easy for your customers
Your customers aren't just looking for the best discounts — they want a seamless and stress-free customer experience. We all know that fighting crowds to do your holiday shopping sucks. But helpfulness and convenience are major factors for people when deciding if they'll complete a purchase on your online store, too. Now is a good time to ask yourself if your e-commerce store offers perks such as complimentary gift wrapping, guaranteed delivery dates, flexible returns policies, or gift guides such as the Penguin Random House example below.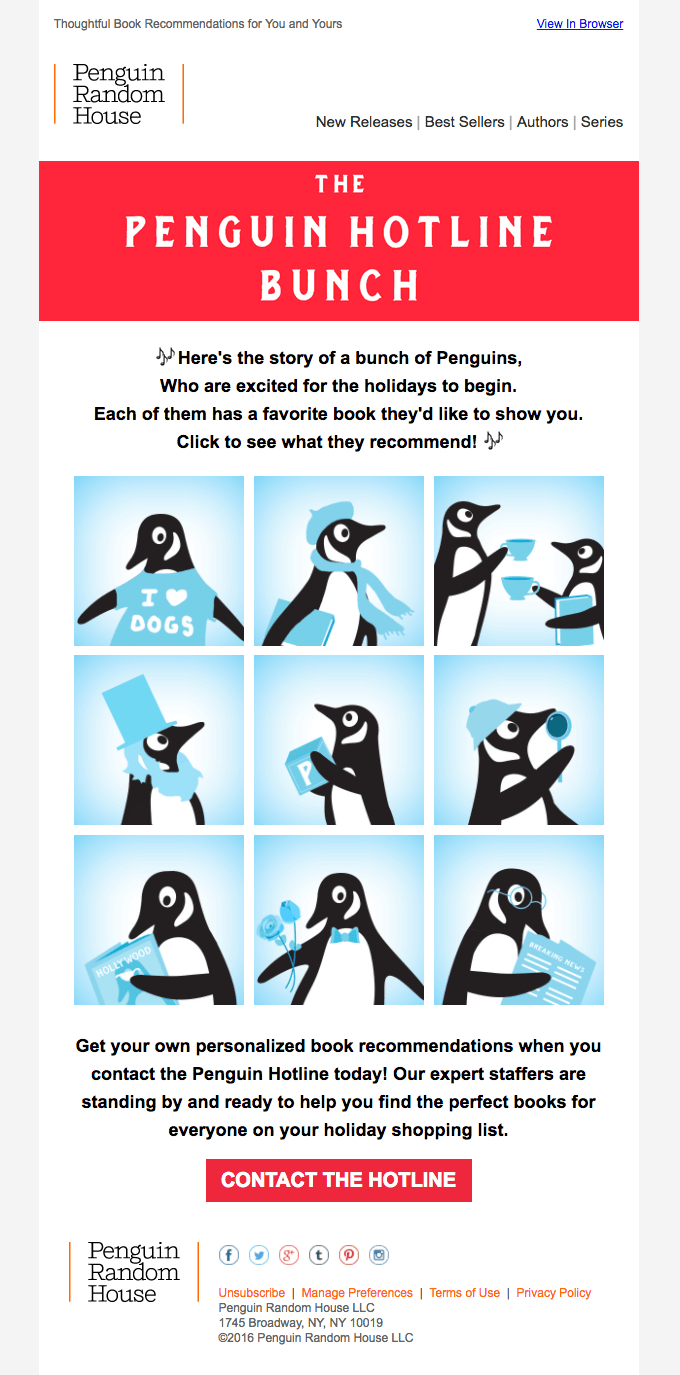 Make any amenities you offer customers into prominent features of your email marketing campaign or your website. If you can quickly solve a person's seasonal problem, you're that much closer to converting a one-time shopper into a loyal year-round customer.
Is your online business ready for Black Friday?
As the owner of an online retailer, you know that Black Friday is the biggest revenue opportunity of the year. But, like other business owners, maybe you got caught up with the day-to-day running of your business and the COVID crisis, and completely forgot that Black Friday was just around the corner. With only a few weeks to go until Black Friday, consider deploying one or more of the tips outlined in this article so you can maximize the potential of this holiday season.
This article was originally published in November 2019 and has been updated with recent statistics and resources.