November 19, 2015
Marketing Automation Tools
People say we never get a second chance to make a first impression, but most of us do. The relationship between customer and company can involve hundreds if not thousands of touch points, each potentially as important as the first. That's why software that lets us connect with customers in the right way at the right time is important. In a recent Autopilot survey, consumers said they were more than four times as likely to respond to an offer for something they need if that offer is personalized. They also said they'd be more than twice as likely to respond to an email that includes a photo of the sender.  People appreciate marketing when the content is useful and personal, or in other words, you're more likely to get a positive response if you know which time, channel, and message is best. Nailing that trifecta is easier with a killer customer journey marketing toolkit – a combination of tools that work together to communicate with customers at the right time and in the right context. Coupled with scalable technology and processes, customer journey marketing is the secret sauce behind the growth and scale that Wall Street is rewarding. A great customer journey marketing toolkit will help you do these things well:
Track sales data, and then send that data to other apps
Automate your customer journey
Communicate with customers across multiple channels (email, in-app messaging, direct mail, text messages)
Generate landing pages where customers can enter personal info
Collect and store customer data, and then send it to other apps
Help your team communicate and work more efficiently
Analyze your and visualize customer data
A/B test multiple strategies
Prioritize leads with lead scoring
The apps below make up our recommended toolkit for automating the customer journey. Most have have the ability to integrate and send data to one another, so you aren't stuck uploading excel files and trying to categorize information.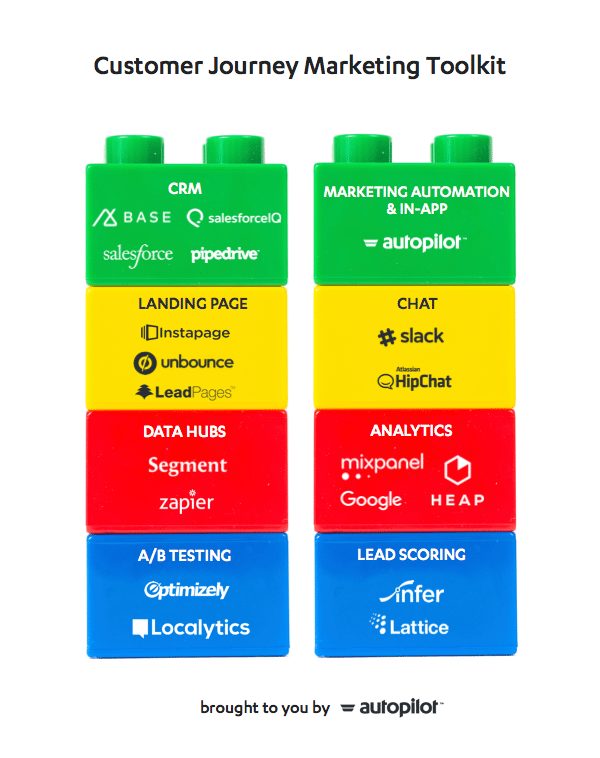 Below, we explain how all of these fit together into a definitive customer journey marketing toolkit. We'd also love to learn which great apps you use for your own journey marketing. Let us know in the comments!
CRM: Salesforce, Pipedrive, Base, SalesforceIQ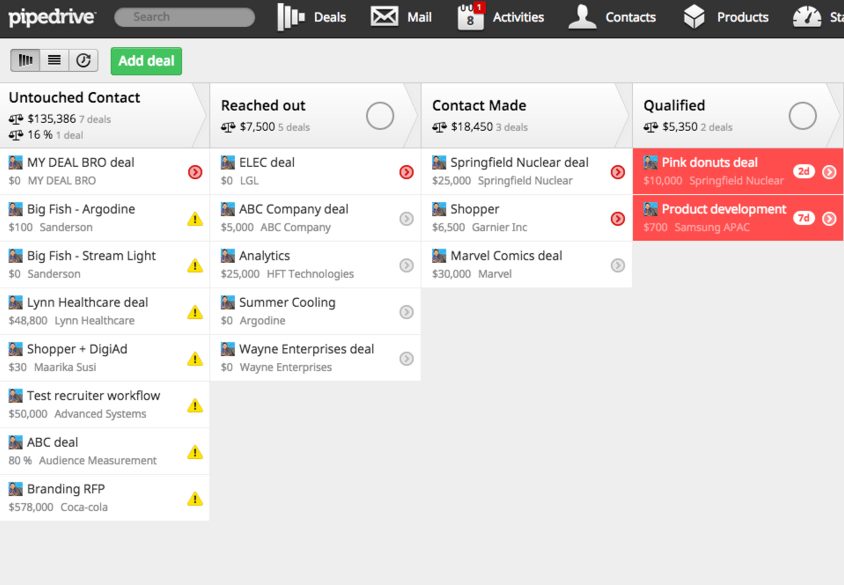 Customer Relationship Management (CRM) software is like the pantry of your marketing automation toolkit. It helps your sales team manage deals, pipeline, and customer details, while storing data until you need to use it elsewhere – in a soup, say, or maybe an email. An email about soup? The point: these systems will help you manage customer data and relationships by giving you a place to record each and every user interaction. They'll also send that data to other apps, which means you can make sure those apps are taking into account all the information you've painstakingly collected about each customer. Connect a marketing automation system with your CRM so that you can nurture leads that aren't yet ready to buy (for example, Autopilot is natively integrated with Salesforce, and connects to Pipedrive via our Zapier integration). G2 Crowd ratings: Salesforce – 4.1⁄5; Pipedrive – 4.5⁄5; Base – 4.5⁄5; SalesforceIQ – 3.6⁄5
**Marketing Automation: Autopilot
**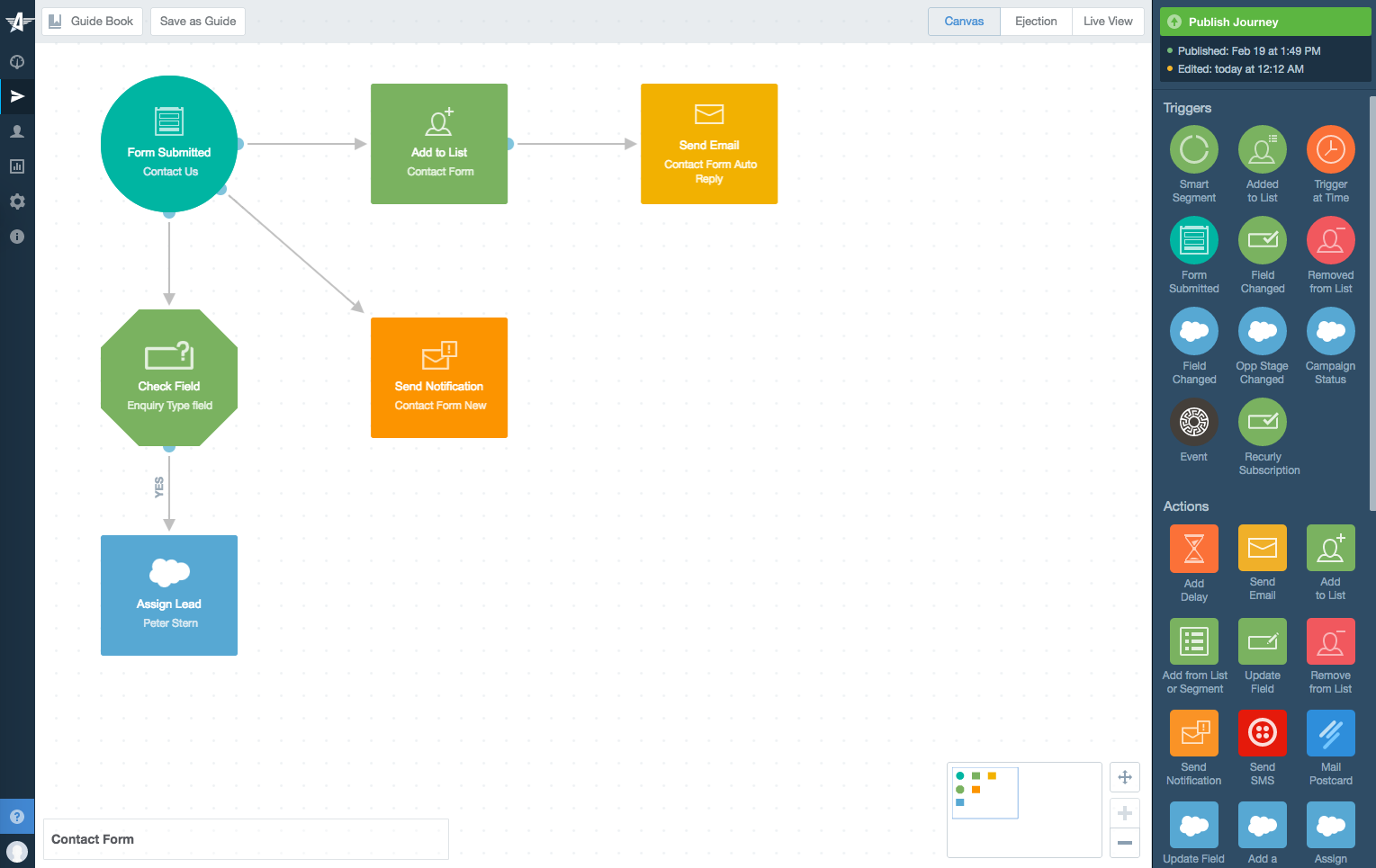 Ideal marketing automation helps you communicate with customers intelligently across multiple channels – email, in-app messaging, text, and direct mail. Autopilot makes this process easy and visual. As the example above shows, you can do things such as automatically assign a lead to your sales team and send an email, any time a customer fills out a form on your website. (Disclaimer: this is our product!) G2 Crowd rating: 4.8⁄5
Landing Page Builder: Instapage, Unbounce, LeadPages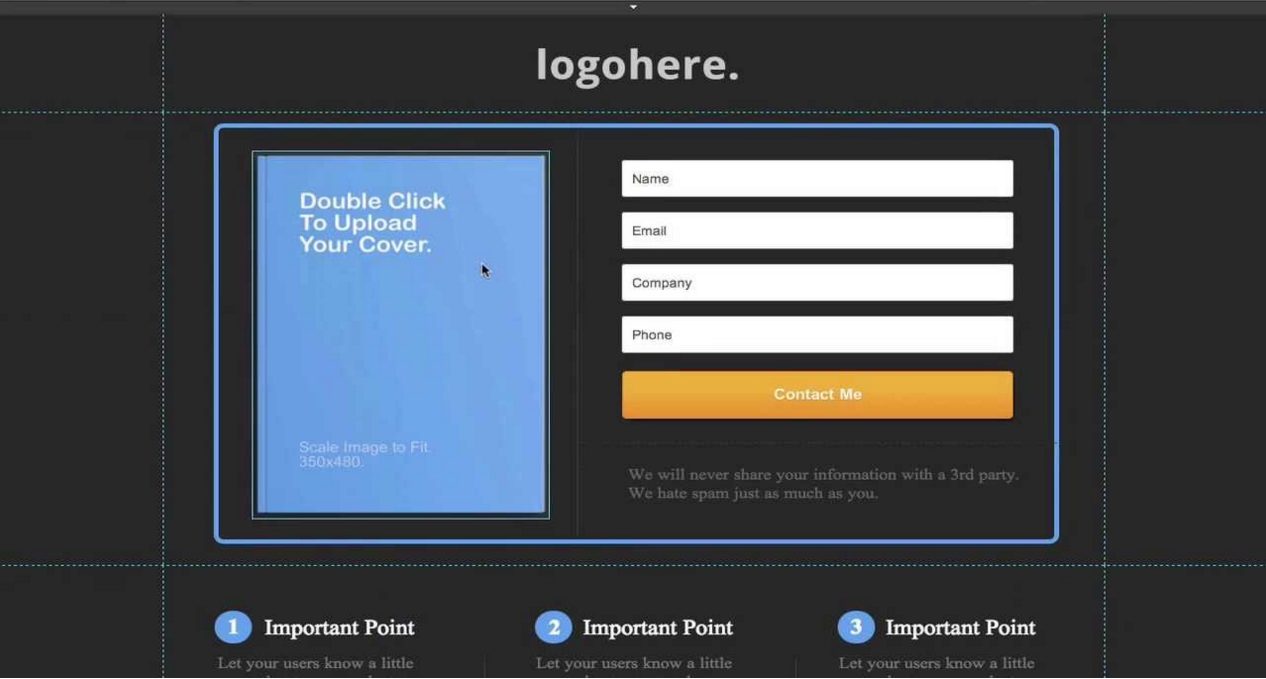 A big piece of the demand generation puzzle is creating targeted pages that convert visitors into customers. These usually provide a form for the customer to fill out with demographic data – name, address, etc. They're important if you want to get people to take simple actions, such as giving you their email address before they download an eBook. The reason they need to be part of your customer journey marketing toolkit is this: when a customer enters data into a landing page, you can send that information to other apps in the kit – such as a lead scoring tool, or a CRM – making it an easy to capture and track leads, and then take action. G2 Crowd ratings: Instapage – 4.9⁄5; Unbounce – 4.5⁄5; LeadPages 4.8⁄5
Integrated Chat: Slack, Hipchat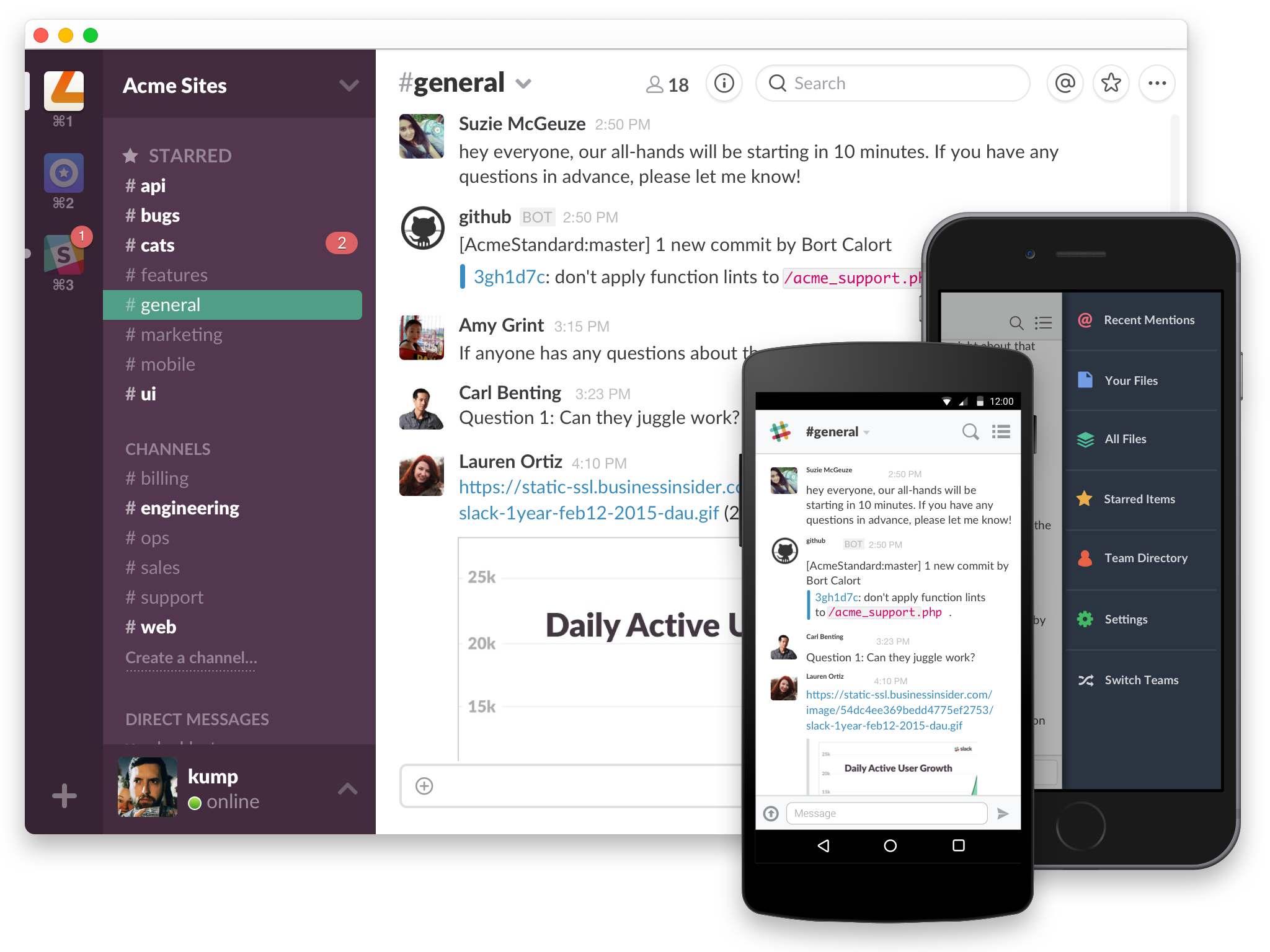 These internal chat systems will help your team efficiently stay on top of all your leads. Slack and Hipchat are especially powerful when integrated with other products; for example, say a customer fills out out a form on your website. You can have a chat client automatically notify a specific sales rep anytime that happens (i.e. anytime a new lead comes into the pipeline). G2 Crowd ratings: Slack – 4.6⁄5; Hipchat – 4.3⁄5
Data Hubs: Segment, Zapier
**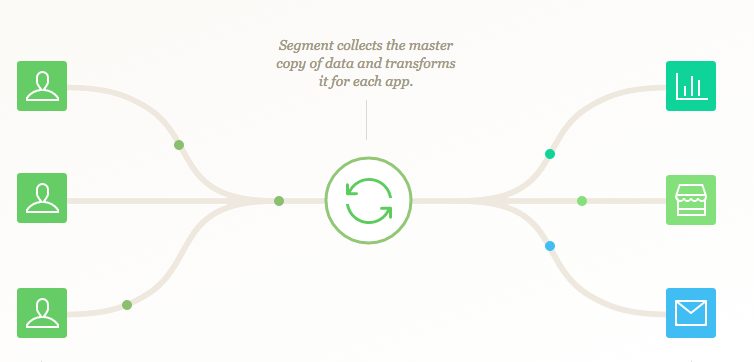 **** ** These companies allow you to get customer data to the right places by syncing hundreds of integrated apps without needing a developer. With Segment, you can do things such as collect customer data and send it to tools for analytics, marketing automation, and raw data access. Zapier is similar, and they're both a big part of understanding the people that use your product or those who may want to in the future. G2 Crowd rating: Zapier – 4.9⁄5; Segment – n/a
**In-app Messaging: Headsup ****
**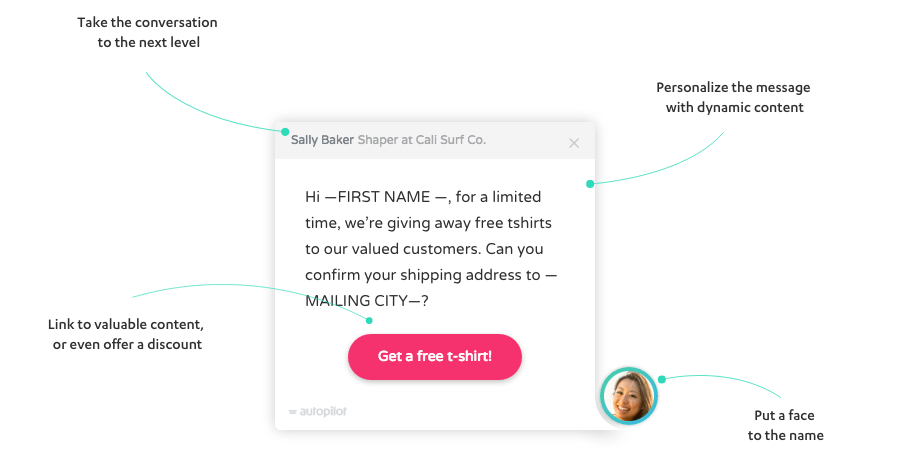 Headsup, Autopilot's new in-app messaging tool, helps marketers reach customers with highly relevant messages while those people are actively browsing a website or using an app. Because you're delivering a message based on what the person is looking at in real time, it allows you to communicate a message that's meaningful to the user in that context.
Analytics: Google Analytics, Mixpanel, Heap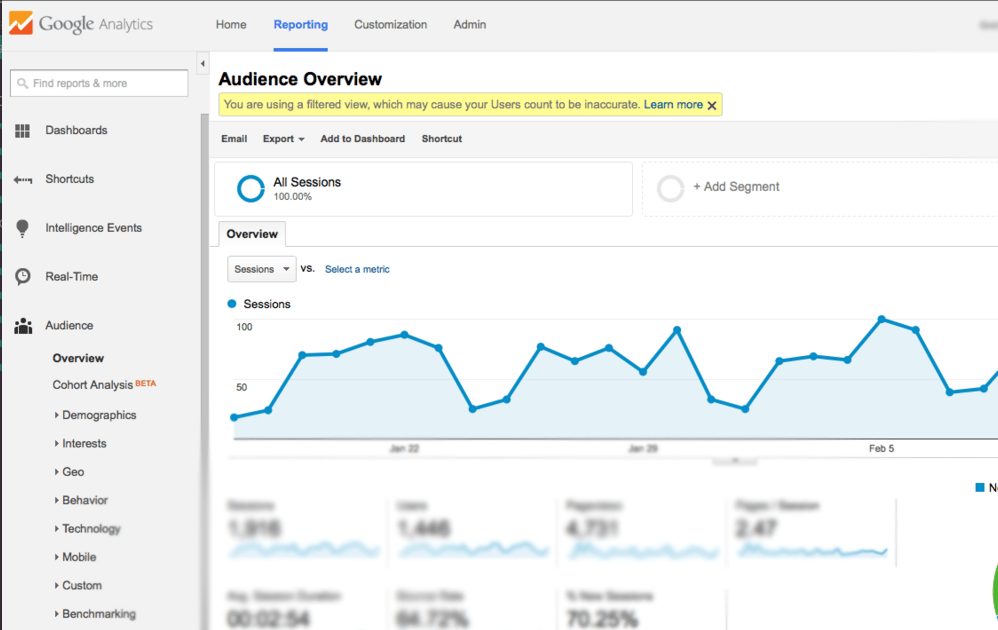 Analytics tools offer access to a wealth of information about your audience's activity on your website. They'll track things such as number of page views, time on site, bounce rate, and demographic info. They can also offer a window into content performance, allowing you to better understand which posts are driving traffic, generating leads, and contributing to conversions. If you want a good understanding of what your users are doing or reading in your app or on your website, these tools got yo' back. G2 Crowd ratings: Google Analytics – 4.5⁄5; Mixpanel – 3.9⁄5; Heap – 4.5⁄5
A/B Testing: Optimizely, Localytics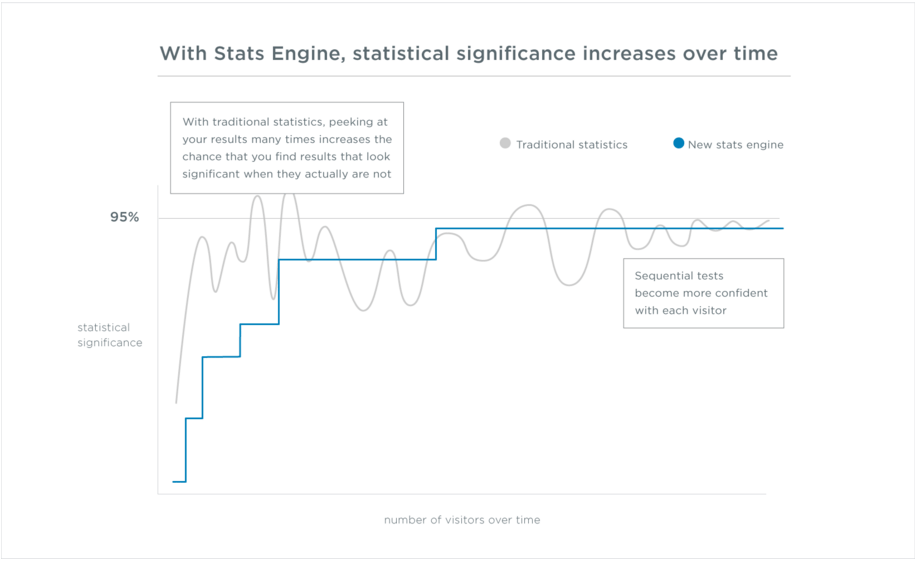 ** **Have you ever made a marketing decision based on what you think resonates with your audience? A/B testing tools such as Optimizely and Localytics provide simple ways to turn assumptions into facts. They'll let you offer up multiple versions of messages and products to different audiences and then see which drives the highest conversion rate or gets the most positive response. Test things such as call-to-action message and button color, headline text, online pricing, hero image, and so on. G2 Crowd ratings: Optimizely – 4.4⁄5; Localytics – n/a
Lead scoring: Infer, Lattice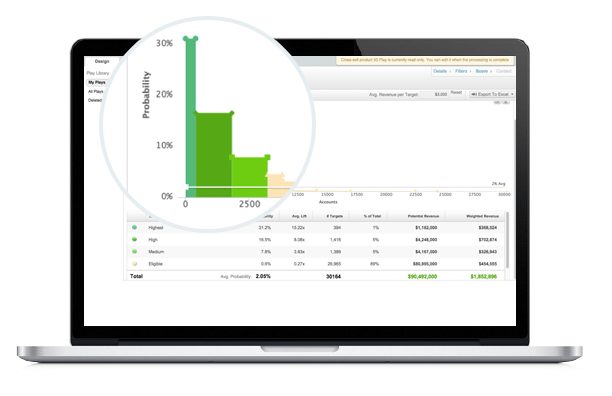 Infer and Lattice qualify leads for you using algorithms that parse a mix of public and private historical data about prospects. That means your sales team can use their time more efficiently, focusing on leads that are likely to convert rather than those that aren't. You'll also learn more about what sorts of customers like your product – or don't. Shout out to Mixpanel (mentioned above), which recently introduced its own version of lead scoring. G2 Crowd ratings: Infer – 4.7⁄5; Lattice – 4.2⁄5 Technologies such as those listed above are becoming easier to use and more affordable for any marketer or small business, not just the tech elite. Yet as we learned in our survey, 44% of marketers not using automation software hadn't even heard of it! This is changing — and as it does — expect to see new industries emerge and existing ones expand as customer and brand relationships become more personal.