June 10, 2016
Organic Growth Strategies
_Today's guest post is from Adam Tanguay, the Head of Organic Growth at Weebly, the website builder used by over 30 million entrepreneurs around the world to grow business and promote big ideas. _ Organic growth has enjoyed a surge in popularity in the last few years, and for good reason. When executed properly, organic growth strategies can put startups on the map with very little upfront investment because the costs associated are mainly related to time and creativity, not cash. As a piece of a greater marketing portfolio, organic growth helps increase the ROI on all marketing channels, often giving you more room to invest money in paid while ultra efficient organic channels continue to fire. Unfortunately, the path to successful organic growth isn't always as clear as paid acquisition. Let's take a look at some of the main elements necessary for startups to unlock organic growth.
1. Product integration: Look for opportunities to bake growth directly into your product
It's easy to separate product development and marketing into different strategic buckets, but your own product can serve as a powerful tool for organic growth. The key is to find product hooks that can be tweaked for brand amplification. In the early days at Weebly we added a simple tagline at the bottom of published sites, "Powered by Weebly" with a link back to our homepage in the bottom right corner.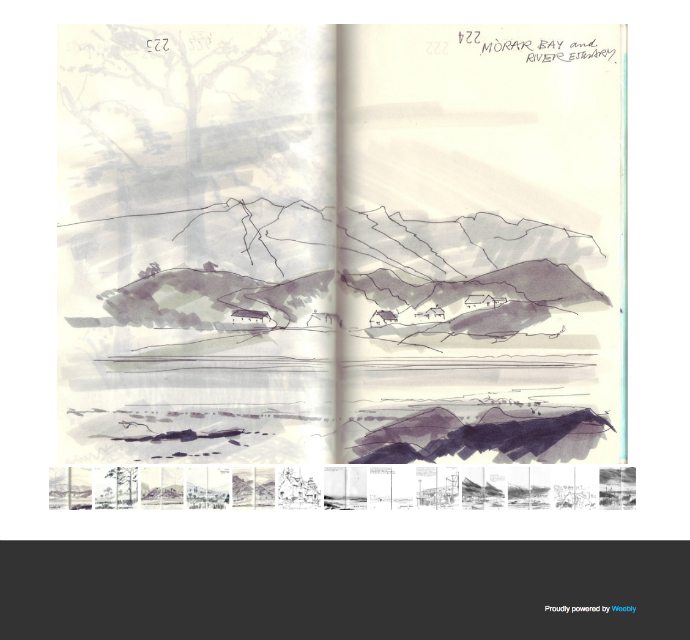 The amount of organic brand awareness and direct monthly signups that come from this simple product integration is staggering. Paid customers can easily customize or remove the footer, so it doesn't impact the product experience, and the growth value it provides is massive. We continue to test different versions of these footers for both growth and product experience purposes. It's organic growth driven by product integration with zero marketing acquisition cost! We also incorporate this product growth philosophy in other areas. A feature in Weebly Promote, our new email marketing platform, lets users share their email templates on social. If a user shares it on Twitter, we create an automated tweet that contains #weeblypromote and #weebly hashtags.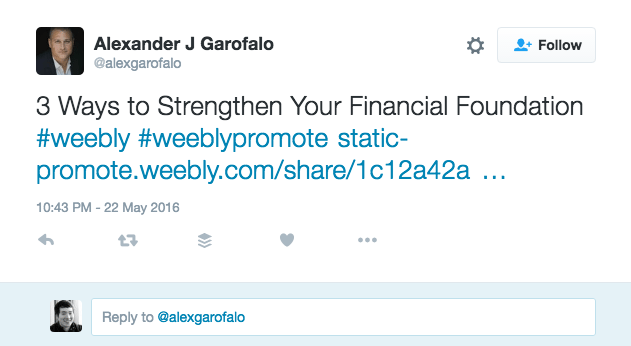 Users can customize the Tweet and remove these hashtags, but most don't, so we're able to create organic social buzz simply from customers engaging with our product. Production integration as an organic growth strategy relies on finding product hooks and applying them to user behavior. Take a close look at your product with an eye toward growth opportunities, you might be surprised by what you discover.
2. Content marketing: Build a top of funnel workhorse that drives discovery and interaction
Content marketing is an incredibly efficient marketing channel and is an important part of your larger organic growth strategy. Good content lives forever and can continue to attract customers and build your brand while integrating with other marketing strategies. At the most basic content marketing level, start a company blog and get your brand's voice out into the world. Use this as a place to set your brand apart from competitors, and explore topics that are valuable to your customers and business in greater detail than you could on any landing page. It's important to define a clear theme for your brand content and set a regular cadence (I recommend one to two times a week) that you stick to 100%. From the blog expand out to guest posts on relevant publications and partner sites, or delivering rich content on big features or important areas of your business. We wanted the Weebly brand to inspire entrepreneurs around the world and provide resources to help them succeed. We decided to lead this through content marketing, creating the Inspiration Center and reworking our blog.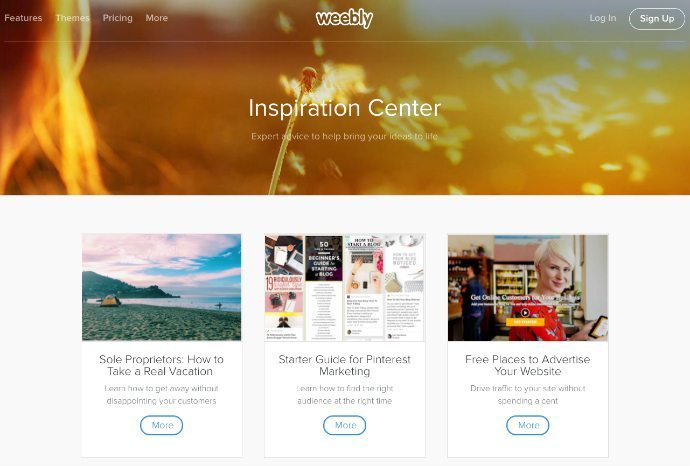 Now, our content has become a top of funnel workhorse, driving discovery and interaction with our brand through more than just content about building websites. It costs very little upfront to produce good content for growth, but you have to invest the time and expertise to get there. You can start by producing content internally, and once it becomes successful you can start to think about bringing on a team. Building an in-house content team can be expensive, but tools like Contently let you build virtual newsrooms for branded content.
3. Search engine optimization: Create keyword-rich pages to drive organic traffic
SEO is the engine for any organic growth strategy. Successful SEO doesn't happen overnight, so it's good to start SEO early and keep it going in the background while hitting other organic growth quick wins. Any successful SEO strategy begins with keyword research. Take a look at keywords related to your market by using the Google Keyword Planner along with another non-Google tool for reference, like Moz's new Keyword Explorer.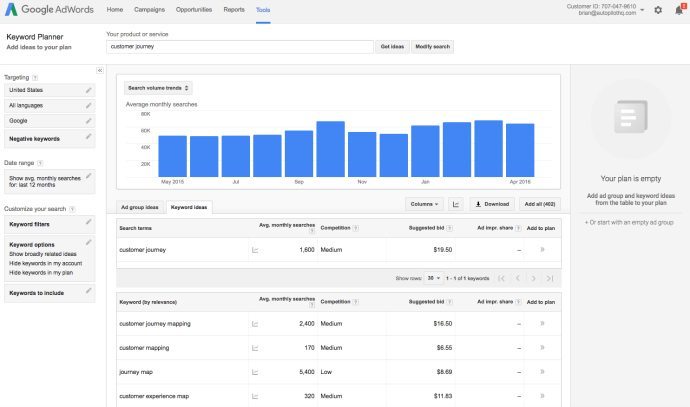 Look for keyword groups that are popular, related to your core business, and that you believe would drive relevant traffic. Continue to update your keyword list with more research at least once a month. The next stage of SEO for organic growth is a basic technical audit of your website. Make sure you have Webmaster Tools (now Google Search Console) set up and check for any crawl errors or recommendations. Then, run an audit with a tool like Moz or Screaming Frog. The basic things you'll look for in this first technical pass are title tags or meta description errors, page speed and mobile-friendliness (test with Google PageSpeed Insights), crawlability (check robots and sitemap files) and broken links. Once you conduct an audit to ensure everything is crawlable and meeting SEO best practices, you have the foundation needed to index and rank for your keywords. It's time to start applying the your keyword research into on-page content. Your main pages, like homepage or features pages, can target the competitive "head" terms, while your blog or other small landing pages can target less competitive long tail terms (your content marketing and SEO growth plans should work closely together on this part). Use a tool like MarketGoo to make sure you've checked all the right boxes.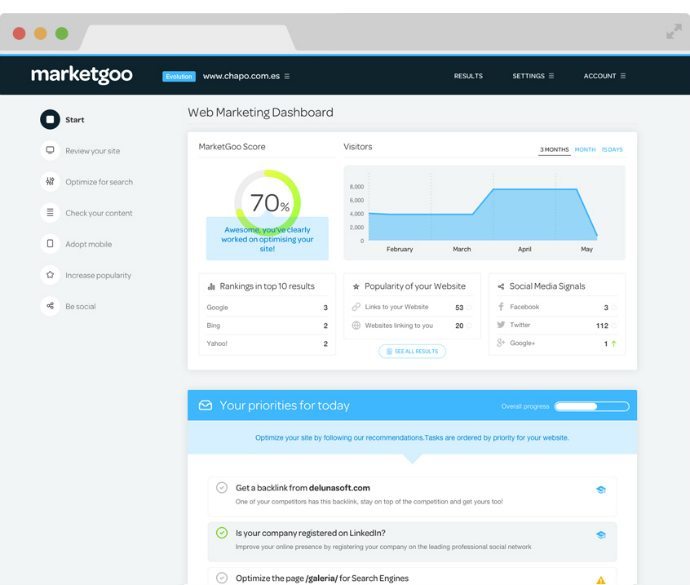 Once you start creating content based off your keywords you can start building links through other organic growth strategies like PR, partnerships and social. Think of SEO is important as the hub that your other growth strategies revolve around. SEO helps feed into every channel by driving organic traffic to your website, while every action you take for growth helps feed back into SEO if your site is setup properly.
4. Community: Empowering and connecting people to spread the word about your brand
Community building is another great organic growth opportunity for growing your brand, promoting content and connecting people with your business. It allows you to give early adopters and passionate users a voice. Community starts on social, so make sure you have a presence on the main networks that work for your startup (we currently focus mostly on Facebook, Twitter, LinkedIn and Instagram) and share all your content and news with audiences that interact with you on those networks. Make sure you tailor your content to the network's audience. Our Instagram posts focus on lifestyle brands that use Weebly while our LinkedIn posts focus on topics like running a successful online business or personal time management.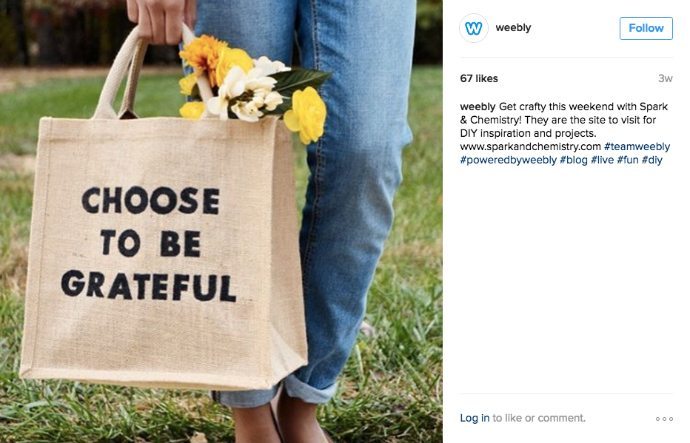 Social is also a customer support resource for Weebly. We make sure to highlight great interactions and always respond to questions, so we're not just delivering content _at _people, we interacting with an audience and building a community for each network.   While social media presence is any easy way to get started with a community growth strategy, sometimes it makes sense to build your own community. We noticed that many customers were visiting forums to ask questions and get answers about Weebly, so we created the Weebly Community.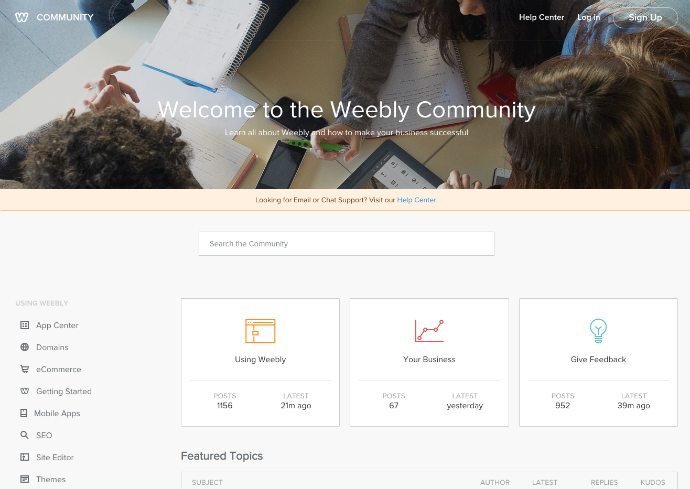 Now we own the forum experience and can provide the best advice for our customers. As a growth tactic, the owned community provides another entry point into our product and a great experience for new users to discover and interact with our brand. Most of this is driven organically by real Weebly users who have a big voice in the community. Community is an excellent organic growth strategy because it's a vehicle that runs on its own and rewards your most dedicated customers, it's also an ultra-authentic hook when new customers find you through community networks.
5. Partnerships: Getting in front of new audiences by working with like-minded companies
Another key organic growth strategy comes from partnerships. Partnerships allow you to target an engaged audience collected into a single area, which can really boost your growth metrics short term, along with some excellent long term value if you can build a strong relationship with your partners. For partnership organic growth strategy, reach out to similar sized companies that have offerings your customers will find valuable. Most small companies will be willing to at least have a discussion about a partnership, especially if you provide non-competing products to similar audiences. Once you get in the door with a partnership, turn it into a top-to-bottom minature growth campaign with emails to both customer sets, landing pages for SEO, social promotion, content and PR. You get to market to a whole new audience without paying a dime for direct acquisition.
Summary
These are just a few of the most impactful early strategies for organic growth that startups can employ. Every market and company is different, but in general these types of broad growth ideas can be applied across a wide range of products and audiences. The barrier to entry on organic growth is low, and can put small startups in the same space as the biggest corporations.