August 11, 2016
Customer Acquisition Tools
Customer acquisition refers to a broad set of strategies and tactics linked together to provide a seamless experience from first touch to paying user. Because there's so many different touchpoints, you're typically forced to string a few tools together to keep people moving down your funnel. That's no small feat though, as marketers might use up to 100 different software programs, choosing from over 2,000 available today.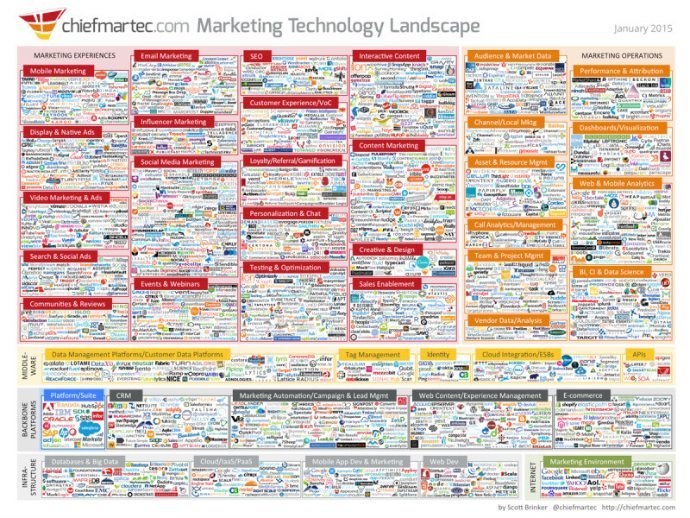 Those are daunting numbers. And if you're not careful, they can lead to a never-ending cycle of analysis paralysis. Here's how to choose the right customer acquisition tools to streamline your process and ensure customers have a smooth transition at each step.
Picking the right customer acquisition tool for the job
When discussing tools, it's important to start with the objective you're trying to accomplish first, and then the tool(s) that might be a good fit. You've probably heard of Dave McClure's Pirate Metrics. It's a framework that helps you focus on a few key metrics at each stage of the customer acquisition process. Dave created it with tech startups in mind, but it can be applied to most online businesses as well.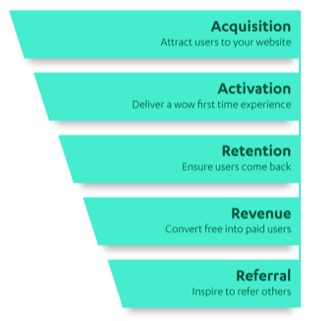 Starting with the AARRR framework helps you identify the objective you're trying to accomplish at each stage of the process, which in turn will help you choose which tools to use (without spending the rest of your afternoon signing up for a bunch of free trials). So, without further ado, here are the key Pirate Metrics stages of customer acquisition and the tools that line up with each.
Acquisition: Where are users coming from?
Acquisition deals with all of the different channels (or tactics) that might be sending people to your application or website. Typically you'll use different platforms for each (like AdWords, Facebook, and Twitter). You'll also utilize tools like Moz and SEMrush to make smart targeting decisions upfront. But of all the potential tools to use for the acquisition stage, analytics is arguably the most important. For example, Google Analytics can just feel like a data-dump of raw information, but its acquisition channels report gives you actionable insight into what's converting and what's not. Slicing and dicing the data by "Goal Conversions" helps illuminate where results are coming from, allowing you to compare how your dollars and time spent in each channel line up.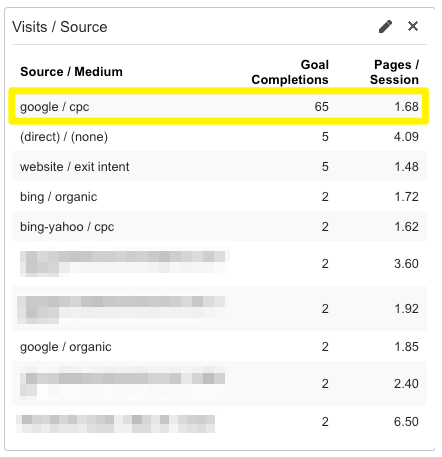 Here's how to create, edit, and share goals in Google Analytics.
Activation: Happy first experience?
The beginning of all customer journeys start with an activation, or a wow first experience for new visitors. Sometimes this is a soft metric, like number of pages viewed or average time on site. More commonly, activation is a hard metric like an email opt-in, account creation or free trial signup. There is no shortage of tools at this step. At the very least, form data needs to be captured and imported into the rest of your system seamlessly. Install Autopilot's universal form capture on your website or landing pages, simply by adding the tracking code. Landing page builders come in handy at this step too. Check out Instapage, Unbounce, or even LeadPages to start.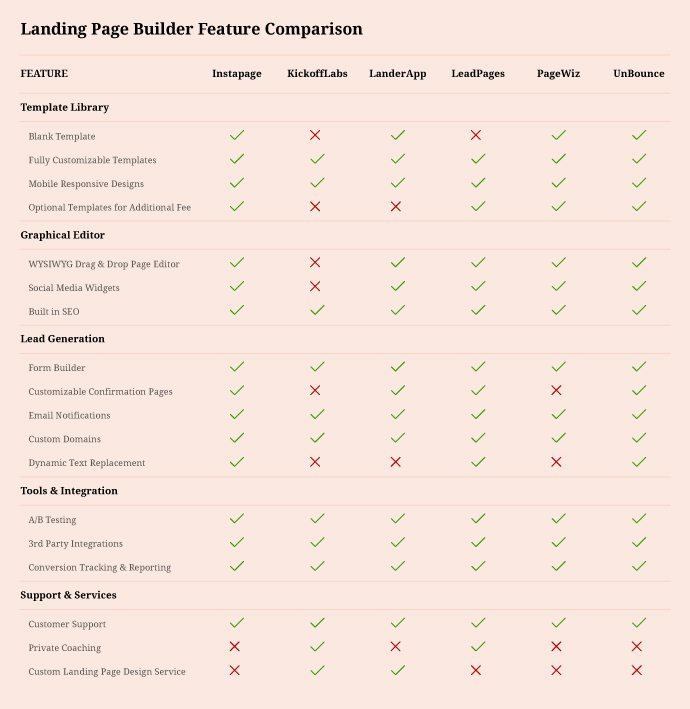 Retention: Do users come back?
Congrats, you've got a lead. Unfortunately, all of your hard work is just beginning. Because now you need them to come back again and again and again to increase your customer lifetime value (while also decreasing churn). Marketing automation is the clear-cut solution at this stage, delivering up to a 451% increase in leads while also increasing average sales by 34%. The downside? Only around 13% of companies use it, and 85% of those aren't satisfied with their efforts. This is where an easy-to-use solution like Autopilot comes in. Once a lead is in your database, bring them back by visually mapping out the key messages they should receive, along with when and why they should receive them. You can do this on a napkin, notebook, or drag and drop canvas.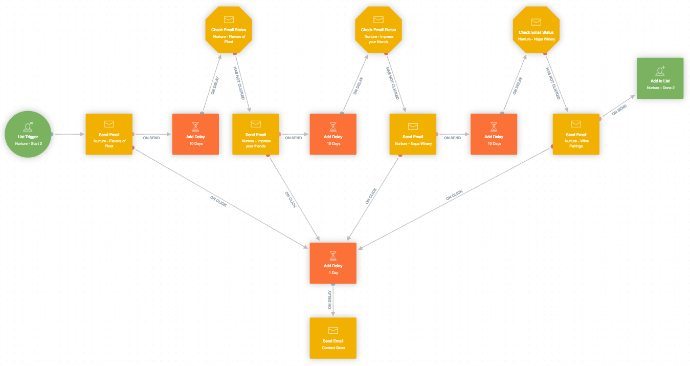 Instapage, a landing page builder I mentioned above, brought in $30K in annual recurring revenue by getting users to re-engage. Here's their story.
Revenue: How do you make money?
All of this stuff so far has one goal and one goal only: to generate revenue. But the key in this stage isn't so much what tool you're using for a point-of-sale or payment gateway, but how it works with others. With that said, Recurly, ChartMogul, and Stripe are great places to start your search for payments software. To really leverage the power of customer acquisition, you (and your marketing tools) need to know:
Who's a customer?
Who's not?
How much are they worth?
Which products did they buy?
Which products might complement their recent purchases?
You need data passing back and forth between all of the automation sequences you're creating and whatever's collecting the money so that you can instantly remove people from one category and place them in another after a transaction takes place. This is smart segmentation in action.
Referral: Do users tell others?
Last but not least, the most successful startups have seen exponential growth because their "new users come from the action of past customers". ReferralCandy is an excellent tool at this step. It helps you to create Dropbox-style refer-a-friend campaigns to increase viral growth.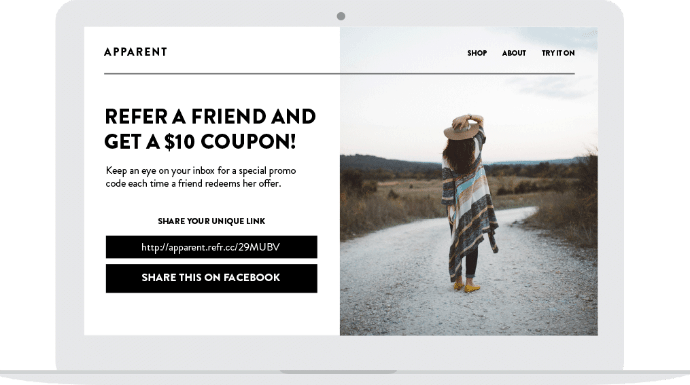 Another helpful tool is Lob, which can trigger physical mailings to be sent out to customers through an API. Don't discount the power of seemingly old-school tactics like postcards in the mail, as something so personalized and genuine will be sure to stick out and create word of mouth.
Conclusion
Finding tools to use isn't the problem. Instead, selecting the right tool for the right job is. Make your life easier by first outlining all of the key events that happen along a customer's journey from stranger to loyal customer. Typically this outline will resemble the Pirate Metrics framework, with steps like Acquisition, Activation, Retention, Revenue and Referral (AARRR) driving the core of your revenue forward. Setting up tools to assist each stage helps massively, but only if you can get them working together cohesively. Which customer acquisition tools have been indispensable in your business? Let us know in the comments.