September 11, 2015
Customer Onboarding Strategies
Narrative is the startup behind the world's most wearable camera, Narrative Clip 2. Founded in Sweden in 2012, Narrative was created by a powerful, meaningful story. CEO and Co-founder Martin Källström lost both of his parents to cancer at a young age. Looking back, and with two kids of his own, brought to life a feeling many of us can relate to: we want to remember and easily tell our stories. We want to live the moment while effortlessly capturing it. A mere 36 days after Narrative debuted their initial concept on Kickstarter, nearly 3,000 people had pledged more than $500,000, crushing their original $50,000 goal.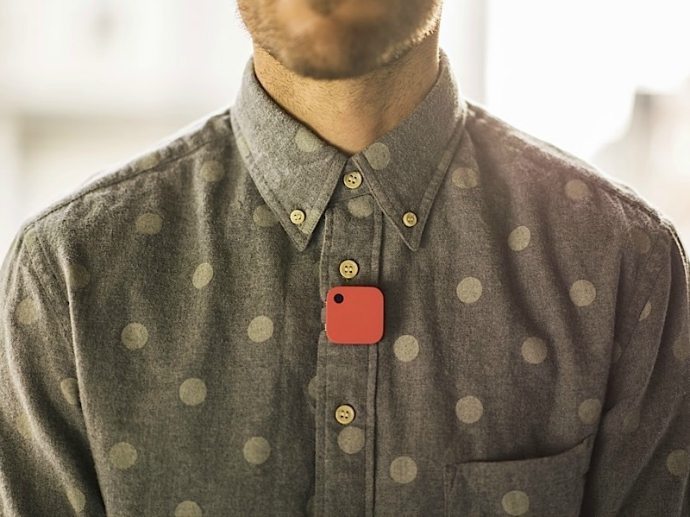 Narrative uses Autopilot to:
Deliver a personalized, automated user onboarding journey
Keep customers using their product consistently
Nurture contact relationships for the long-term
Since implementing Autopilot, Narrative has cut their user onboarding time in half. In this post, we'll take a peek behind the curtain at how they did it and ways you can apply it to your own business. And be sure to watch the webinar for a live demo showing how they made it happen.
Brought together a taskforce to identify roadblocks the customer journey
Narrative's Community Manager, Sarah Massengale, led the team tasked with creating a "wow" onboarding journey for new users. The taskforce also included the CEO, head of the customer care team, a product manager, and a data guru who could make sense of all the numbers.

The taskforce focused on improving the onboarding experience, preventing churn, and reactivating users who fell off the map. The team combed through data usage patterns and interviewed users over the phone to identify the biggest roadblocks to getting started quickly with the Narrative Clip. Takeaway: The other teams in your company see things you don't see, and can give you insight into the customer journey. When the project calls for it, ask for their two cents and soak up their thoughts like a sponge.
Honed in on the most important behaviors that lead to new users getting hooked
Through their customer research, the team honed in on the most important behaviors that led to a new user getting hooked: 1) Registering their device 2) Logging into the Narrative mobile app for the first time 3) Uploading 300 photos Users who complete these three actions are considered onboarded, and join Narrative's community of active users which includes families, world travelers, and athletes like DeMarcus Cousins from the Sacramento Kings. Check out this pic of DeMarcus rocking his Narrative Clip at a press conference: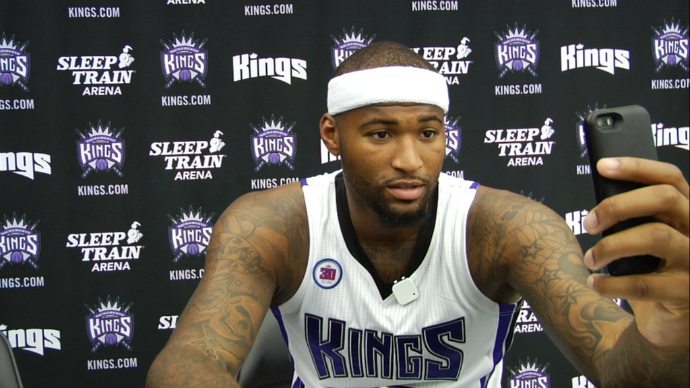 Takeaway: Define what an active user or customer is for your business. Figure out the key moments you can guide in their journey to reach that destination, especially if you're a SaaS company looking to grow customer lifetime value.
Crafted a personalized, automated "wow" user onboarding experience
With the insights from their customer research, Narrative focused on a crystal clear onboarding goal: to help users log in to their mobile app and upload a certain amount of photos within 2 days. Sarah and her designer authored personalized content written for the following user segments:
Active users who logged into the Narrative mobile app and uploaded photos
Partially active users who logged in but did not upload photos
Partially active users who uploaded photos but did not log in
Inactive users who completed neither
At the end of the onboarding journey, users were placed into an ongoing nurture track based on whether they were active, inactive, or partially active. Onboarded or not, Narrative put the automation in place to continue nurturing customer relationships for the long-term.

Narrative used Segment as their data hub to track logins and photo uploads, and Autopilot to send automated behavior-based texts and emails personalized for each onboarding scenario. Every communication was a gentle nudge toward taking the steps proven to help people fall in love with the Narrative clip. Take a gander at the actual journey Narrative created in Autopilot: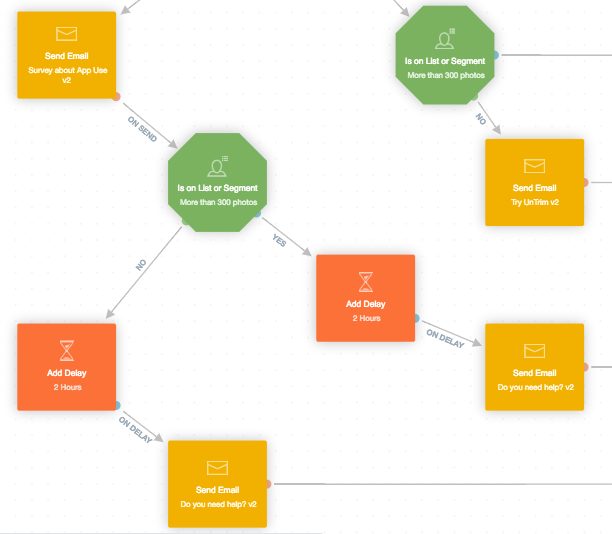 Takeaway: Personalize content to different contact segments based on the actions they take in your app or on your website. Behavior based marketing automation is your new best friend.
This isn't the end of the story
Narrative's laser focus on the customer experience paid off. Since launching their new automated journey, they've cut their onboarding time for new users in half. Not to mention, app downloads have increased and users couldn't be happier. The best part? People are capturing moments that matter.

In the future, the team plans to create new journeys that grow their customer lifetime value, streamline their sales process, and connect with unique segments in their contact base. Cutting their user onboarding time in half isn't the end of the story, because this Narrative is just beginning to unfold…