October 12, 2018
Pipedrive Integration
Stay ahead of your competition and create a meaningful conversation with your prospects, leads and customers.
It's the era of information overload, and your typical lead is smarter and more cautious than ever before. At the point when your lead finally comes to you, they have most likely researched your competitors, trialed a similar product and spent money trying to solve their problem.
Here are five ways to help you free up your time and make the most of the Pipedrive integration:
1. Follow up faster and win more deals
In the example below, when someone submits the free trial form we immediately assign the contact to a salesperson and add a new deal in their pipeline. They receive personal communications that are automated instantly and an activity is scheduled to make an introduction call.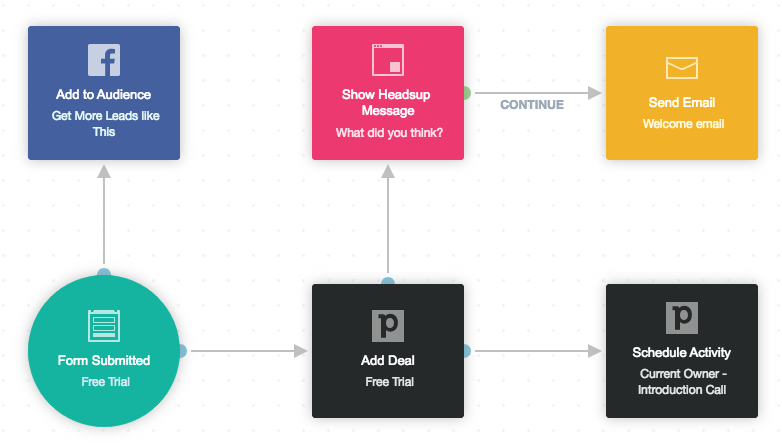 For those organizations with multiple salespeople or sales territories, we have added the ability to round-robin assign leads to specific sales groups. In the example below, each new free trial is automatically assigned round robin to our North American Sales group. Groups are created in Autopilot and allow for advanced lead assignment rules. This means every salesperson is assigned an equal amount of leads over time.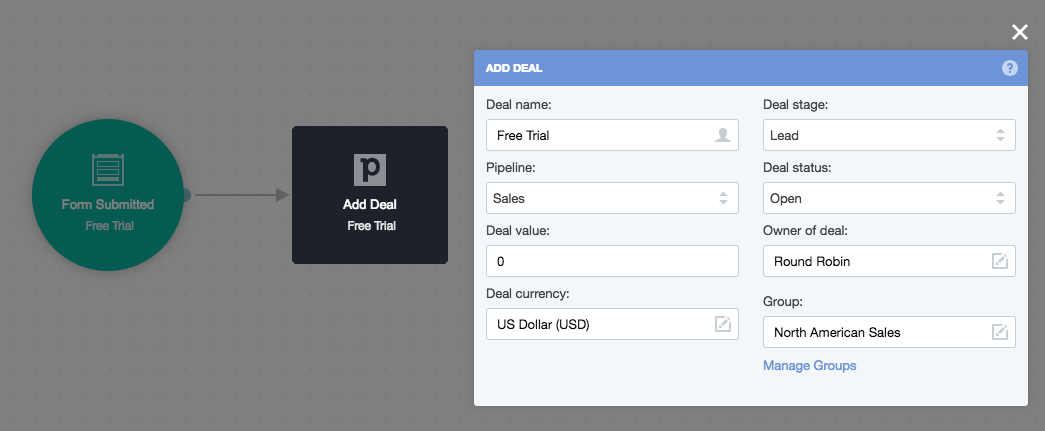 2. Nurture leads who are not ready to buy
We all know that the majority of leads aren't ready to buy the first time they land on your website or in your sales pipeline, but it's likely they will be in the future. Staying in touch with these leads keeps your brand and product top of mind.
Using the Deal Stage Changed Trigger, you can create a new deal stage called "Nurture." Every time a salesperson changes the deal stage to Nurture, the contact (in the example below) will receive an email every 30 days with useful information about the evaluation process.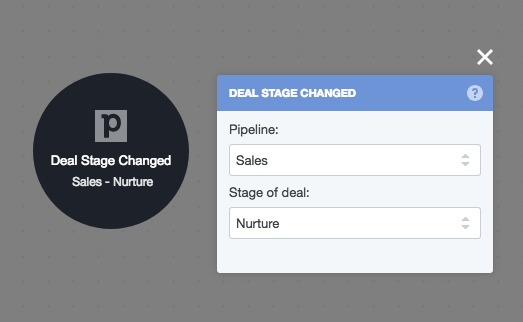 3. Spend more time selling by automating repetitive tasks
Take back the time you and your team spend on repetitive tasks. In the example below, when the custom field "Send Pricing Catalogue" is selected as "Yes," the pricing catalogue is automatically sent to the contact.
The Person Field Changed trigger continuously looks for changes on the contacts field.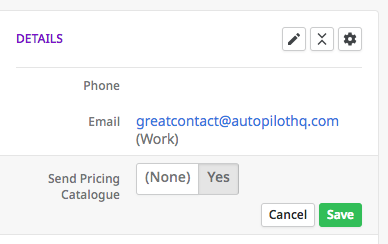 4. Notify your team on Slack about new opportunities
The Pipedrive integration works well with existing integrations like Slack and Typeform. In the example below, when a new event registration is captured on Typeform, a Slack message notifies the team of a new registrant and a deal is added with a follow-up task.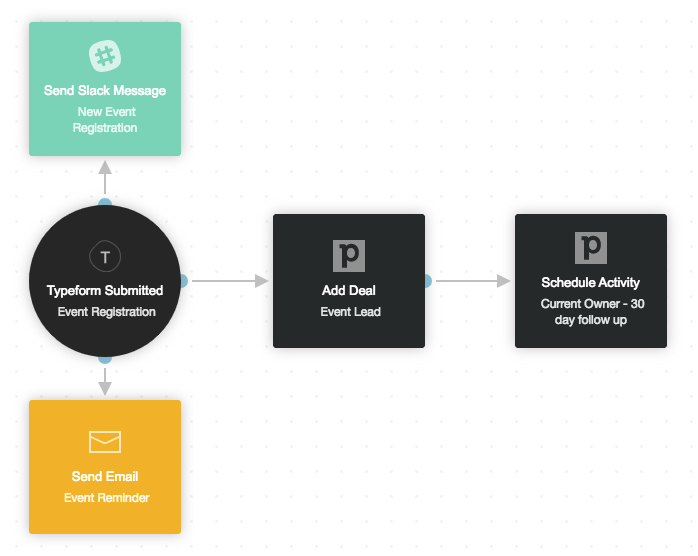 5. Integrate Pipedrive with Facebook Lead Ads
Every time someone fills in your lead ad on Facebook, you can instantly add a new deal and schedule a follow-up activity. In the example below, we send an immediate welcome email and an SMS confirmation to the new subscriber.